One of the most basic rules of business is that you need to keep your customers happy. Because, as the saying goes, a happy customer is a loyal customer. With how uncertain everything is right now, it's important to be on the lookout for ways to maintain your customer relationships. There are plenty of ways you can do that, but one of the most effective is adopting a help desk software.
A help desk software is a great resource for helping you offer high-quality customer service for your customers. There are a ton of different help desk solutions on the market, making it difficult for you to find the best one for you. With over 17 years of experience building productivity solutions, we know a thing or two about what features you should expect from a help desk software. We want to help you make sure you're picking the best option for you.
With that said, let's take a look at 10 of the most important features you should be on the lookout for.
Automated Ticket Creation
One of the biggest obstacles holding companies back from providing excellent customer-service is that manually handling customer issues can take too much time. An effective help desk software bypasses that by using workflows to automatically create tickets based off of the information that your customers provide. This allows you to skip a lot of the menial aspects of customer service and get straight to helping your customers with their problem.
Ticket Notification
Another major obstacle that hinders customer service is that some solutions may see customer requests slip through the cracks. It's hard to provide quality customer service if you don't know that a customer needs something. Whatever help desk software you choose needs to have a system that automatically notifies your customer support team whenever a new ticket is created. This way, they can jump at the request and make sure that it is handled in a way that leaves customers satisfied.
Note Generation and Storage
You may have found that your customer support team faces situation where a customer consistently keeps coming back to you for help. It's important that you know how you've helped them before so you can maintain a good relationship with them. A powerful help desk software will give your team the ability to create and stores notes for different requests and customers. This helps you keep track of past interactions and build a rapport with them based off of support that your team has previously provided. This helps customers feel heard and valued in the long run.
Ticket Tagging
Has your customer support team ever faced a situation where the same customer complaints have come up repeatedly during a period of time? If that happens, it's important that your team be able to document these complaints and keep them organized so you can send them to your development team. A high quality help desk tool will allow your team to tag and sort tickets according to their tag. That way, you can take a broader look at the requests that have come in and see if any recurring issues are coming up that your team needs to be addressing.
Customized Dashboard
The tools that your team uses need to match the work that they do. A one size fits all help desk software won't be able to offer your the same performance as a unique, customized tool. That's why you need to expect a help desk tool that your team can fully customize to their needs. With a customized dashboard, your team can modify their help desk software to match their daily requirements and operate and peak efficiency. This way, you can ensure that there is nothing standing in the way of your team providing excellent customer service.
Asset Maintenance Integration
You find that it can be difficult to keep track of what assets are used where and when with your current help desk set up. With a more modern help desk software, you'll gain access to asset maintenance integration. This allows your to sort and access all of the assets and the maintenance history related to a specific ticket or product. This helps your customer service team stay more organized and composed when they are dealing with customer issues.
Task Management
Each person on your customer service team needs to know their roles and what they are meant to do when a new ticket comes into the pipeline. Any confusion regarding this can lead to slower customer service and less satisfied customers. That's why you should look for a tool that offers you full task management so you can create, assign, and sort tickets based on a person's position. This way, you can spend less time finding tickets and more time resolving them.
Ticket History Tracking
While we hope this doesn't happen often, mistakes can come up during the ticket resolution process. If you're not able to see where that mistake is and why it happened, your team is doomed to repeat that mistake in the future. That's why your help desk tool needs to have ticket history tracking so you can view the history of a ticket and see that everything is functioning as intended. This way, you can ensure that your customer service team is always providing excellent customer service.
Report Generation
It's important that you be able to track you customer service team's progress when it comes to handling and resolving service tickets. That's why you need to look for a help desk tool that lets you generate reports on each part of the customer service process. This includes the volume of tickets coming in, number of tickets resolved, average resolution time, what kinds of tickets are resolved the most and more. Without this data, you won't be able to set benchmarks for your team so they can improve over time.
Secure Data Storage on Help Desk Software
Data security is a huge issue these days. A 2019 study found that 48% of respondents indicated that they had switched companies or provider in the past our of concerns over data privacy and security. That's why it's important that your help desk software have secure data storage. That way, you will be able to promise your customers that you're doing everything you can to keep their data safe.
Conclusion
At Dock 365 we have a lot of experience helping companies find and build productivity that work for them. That's why we're confident when we say we know what features you should be looking for out of your next help desk solution. Make sure to be on the lookout for the features we've listed above while you're searching for your next help desk solution.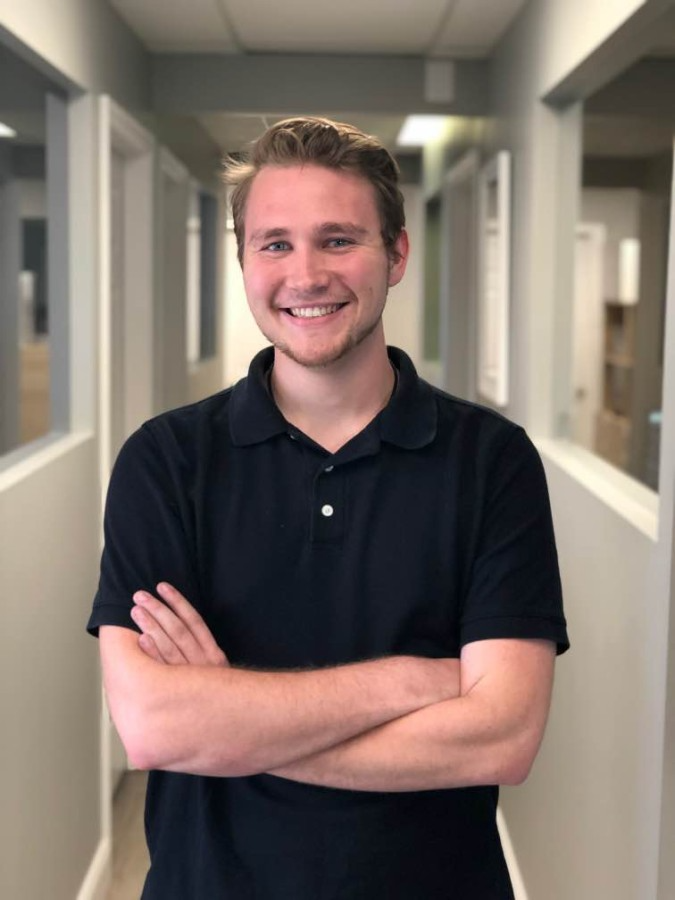 Quentin Russell is a Content Specialist with knowledge of Content Marketing and Social Media Marketing.