Customer Relationship is not a business aspect that gained relevance in recent history. Since humans started doing business, customer relationship is crucial. With an excellent CRM, you can effortlessly keep on building a successful business with good stability. CRM systems help businesses to handle complex customer relationship activities with ease.
Here are 10 top reasons to hire a CRM system that is beyond efficiency and productivity enhancement.
Keep Whole Customer History
CRM enables your business to keep a record of all the activities your customers are involved in. This includes product choices, inquiries, and purchase habits. This helps to decide what to offer the customer to serve them better.
Safe Storage for All Data
Your sales team will have a huge amount of data to store and access frequently including contacts, deals, and opportunities. Presenting a safe and secure, at the same time easy to access data storage from multiple locations at a time is the privilege CRM systems offer.
Report Making Made Easy
Salespeople need to make a lot of reports and analysis at the end of the month/week to improve on their performance and efforts. With an excellent system like CRM, the task becomes easier.
Stay Ready to Serve
An intelligent CRM system can easily categorize customers based on their price, product and other preferences. This helps to easily serve the customer with the right resources and choices.
Handle Deals Effortlessly
Features like integrated email, shared calendars, and various templates make it easier to share information and let everyone know all trends and activities happening in the sales. This helps to handle deals effortlessly and close them consistently.
Optimize Conversion
It was a complicated task earlier to find that time of the day in which customers are more likely to make a purchase, or to find a product that is likely to get more demand in a festive season. CRM systems can do this optimization and increase conversions.
Keep Time and Promises
Keeping time and promises intact is another challenge of the sales team. With multiple sales processes happening at the same time, CRM can help your team track each sale and make necessary actions on time, thus increasing sales probability.
Enhance Business Growth
CRM adds more power to your organization especially in handling your customer base. This gives your sales team to focus more on new customers and more business, which eventually picks up a better business growth rate.
Know Customer Expectation Better
The success resides in providing outputs that are exceeding the expectation of the customers. For that, you need to analyze the expectations of the customers first. CRM systems help you to make that knowledge and deliver the best services.
Boost Brand Reputation
Finally, with proper and state of the art services, your business will be able to create a clean and fantastic brand image among customers. This will encourage customers to recommend your business to others. This results in an increased number of new customers and leads.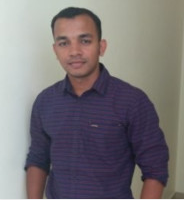 Alex Joseph is a Content Developer with explicit knowledge in Content Marketing and Microsoft Technologies. A writer by day, Alex is a night owl and a creative person. He is also a Movie Buff and DIYer.