SharePoint and Office 365 are a great combination for handing projects and tasks. You can make your project management easier by using a SharePoint based Project Management Solution well. As a project management professional, it's critical to decrease inefficient communication with stakeholders or poor information management practices. Are you struggling with an unclear project collaboration standard that ultimately compromises your project's success? This is where a SharePoint project management solution can help SharePoint site users to develop a smart plan for positive results.
When working with others, you'll want to get them excited about the project but to also remain enthusiastic until the completion. Our tips will help show you what tools to use so that you stay passionate about the tasks at hand.
Advanced Alert Options
Once you centralized your project information and communication in your SharePoint site, we advise you to set up automated project processes, like changing the control process by utilizing built-in SharePoint workflows. You can authorize alerts to automatically send out reminders to project stakeholders. This way, your team members can also view their upcoming tasks and be able to check them off as they go.
Data Aggregation Across Multiple Project Sites
Project Management Solution is a turnkey project management solution that can standardize project sites, permissions and navigation consistency throughout projects in the enterprise. Setup 'Task Lists' in SharePoint in combination to plan tasks, activities, and milestones with dates, assignees and build a breakdown structure for any project you're working on with multiple employees. You can also include additional lists tailored to specific project processes to manage risks, issues, change requests, goals, and so on.
Project Reporting
You can set up additional views for work completed, in-progress, overdue, etc. Communicate project status to senior executives and other stakeholders. The reports can include KPIs with red and green indicator buttons to quickly show the project status visually. Add columns with your commentary on what has been achieved, major accomplishments, issues, and planned next steps. Group web parts or project processes into phases such as initiate, plan, track, and close. SharePoint will guide you and your team to express how the project should be managed.
Get a Summary from Dashboard
Utilize the straightforward dashboard that shows you how the project is doing with a summary of work, goals, project status, and so on. The links on the left-hand side make up the Quick Launch of your different processes. The Quick Launch can be personalized so the grouping and categorization mimic the project management processes that you use in your business. All the processes that your project will need can be built right in.
Resource Management
With the 'Project Statement' tool, you can include an overview of the project, description, and key dates. All your team members and stakeholders on your project can have the ability to refer to it so that they can understand the purpose of the project or to get a summary of the high-level project information. In addition, control documents through the library to store deliverables by authoring, version control, and approval workflows. Keep your documents stored with your company intranet ensures that every team member is working on the same up-to-date document.
Communication Tools
Communication among your team is essential to success. Tools like Skype and other chat software make it easy to stay in touch with your team. Even with these types of tools, some people may still prefer phone calls or face-to-face interaction. It's important to understand how each member of your team prefers to communicate. This will help prevent misunderstandings and will allow you to strategize the best way to introduce your team to modern technology.
Visual Timeline View
The right visuals give you a quick view of your project's timeline without requiring you to flip through a calendar or read through extensive notes. Access programs that allow your team to access a timeline, meetings and chart information to save time and the hassle of creating your own from scratch.
Set Goals
Look at the big picture and determine what you want to accomplish with this project. If a client or outside stakeholder is involved in the project, external sources will help determine your goals. For example, keep the scope of the project from expanding, staying within budget or securing the right resources in advance. Your timeline will assist you in staying on track with your goals.
Set Up Kickoff Meetings
Speaking of meetings, the kickoff meeting sets the tone for the entire project. When planning this meeting, be sure to adhere to the following standards:
Invite the right people and ensure the key players can be in attendance.
Create a detailed agenda stating what the meeting will cover. This will help everyone stay on task and understand the meeting objective.
Determine if this can be an online meeting or if it needs to be held in person. This will be different depending on how large the project is, whether you're working with a new client, the budget for the project, etc. Keep in mind that in-person meetings are usually more complicated to plan—and more expensive too, especially if they involve travel.
Avoid Unproductive Meetings
Meetings are a necessary part of project planning, but consider whether a meeting is the best use of your time or if an email or some other form of communication with tools such as a project management solution.
Be Ready for the Unexpected
It's almost a guarantee that something unexpected will happen. And when it does, you should've at least considered the possibility. Dependencies and constraints had a cause and effect relationship. At its simplest, a constraint is a restriction within the boundaries of which the task should be completed or executed. A constraint may be driven by a lack of resources like money and manpower, shortage of available time and even the lack of expertise in an area.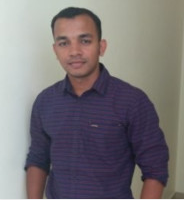 Alex Joseph is a Digital Marketing Strategist with explicit knowledge in Content Marketing and Microsoft Technologies. A writer by day, Alex is a night owl and a DIYer. Alex's theory is to make businesses achieve success with modern solutions and smart exploitation of resources.