We're just under two months away from the New Year. Now is the time to start thinking about the tools you're using. Are they working the way you want them to? Are they keeping up with the demands of your industry? You need to be asking these questions and more to truly be prepared for 2021. If you find that your current CRM system isn't quite up to par, here are 11 must-have features you should look for when replacing your CRM in 2021.
Intuitive Dashboard
Your sales team needs to be able to move quickly and effectively. Each salesperson should be able to log into your company's CRM and know what's going on. This includes where their deals are at, where their leads are in the opportunity funnel, and what tasks they need to do for the day. A CRM that makes even one those things difficult isn't worth the time or money. Instead, you should be on the lookout for a CRM that features a clear, intuitive dashboard. Your CRM should be easy to learn so your sales team can hit the ground running.

Contact Overview
An informed salesperson is a successful salesperson. Your sales team needs to be able to access relevant contact information quickly and easily. Whether it's regarding a lead, an ongoing prospect, or a current customer, your salespeople should have all of their details. A CRM that only works as a rolodex - ie just storing names and contact information - just doesnt' cut it anymore. You and your sales team need a CRM that allows you to store and manage as much information about your contacts as possible. This includes their location, position, time with the company, who they report to, and more. A CRM that offers this can help your team move faster and make more informed sales decisions that can help them close more deals.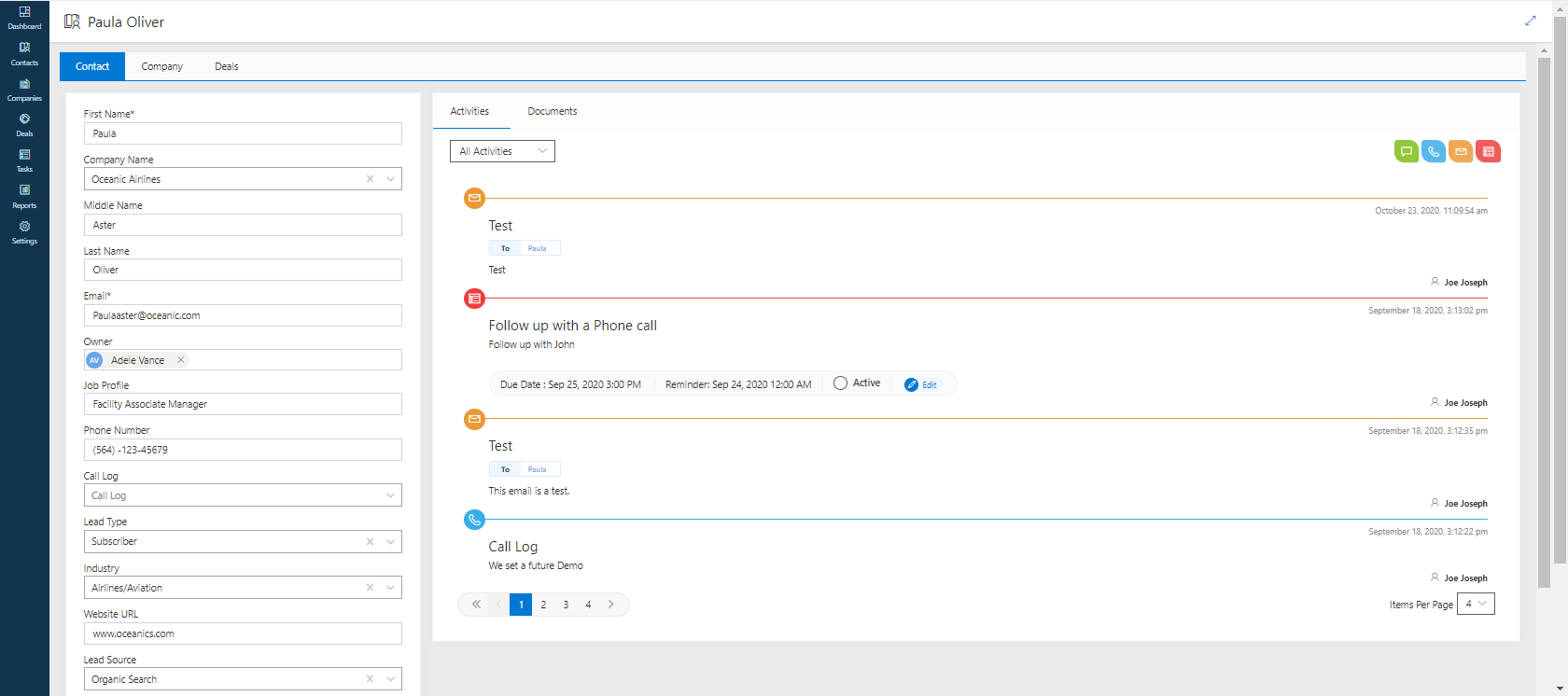 Company Overview
When it comes to B2B sales, there's a lot more information that your sales team needs access to. Your salespeople need to know how large the company is, what they do, how they do it, and more. Your team should be able to pull up every scrap of information you have on a potential lead so they can make informed sales decisions. To help with that, your company's CRM should have a robust company overview tab. You should be able to customize it to match the information that your salespeople need to have. That way, they know what questions they need to be asking in order to get a full picture of your prospects and their needs. Once you have that, it'll be a lot easier for your team to position your products to meet those needs.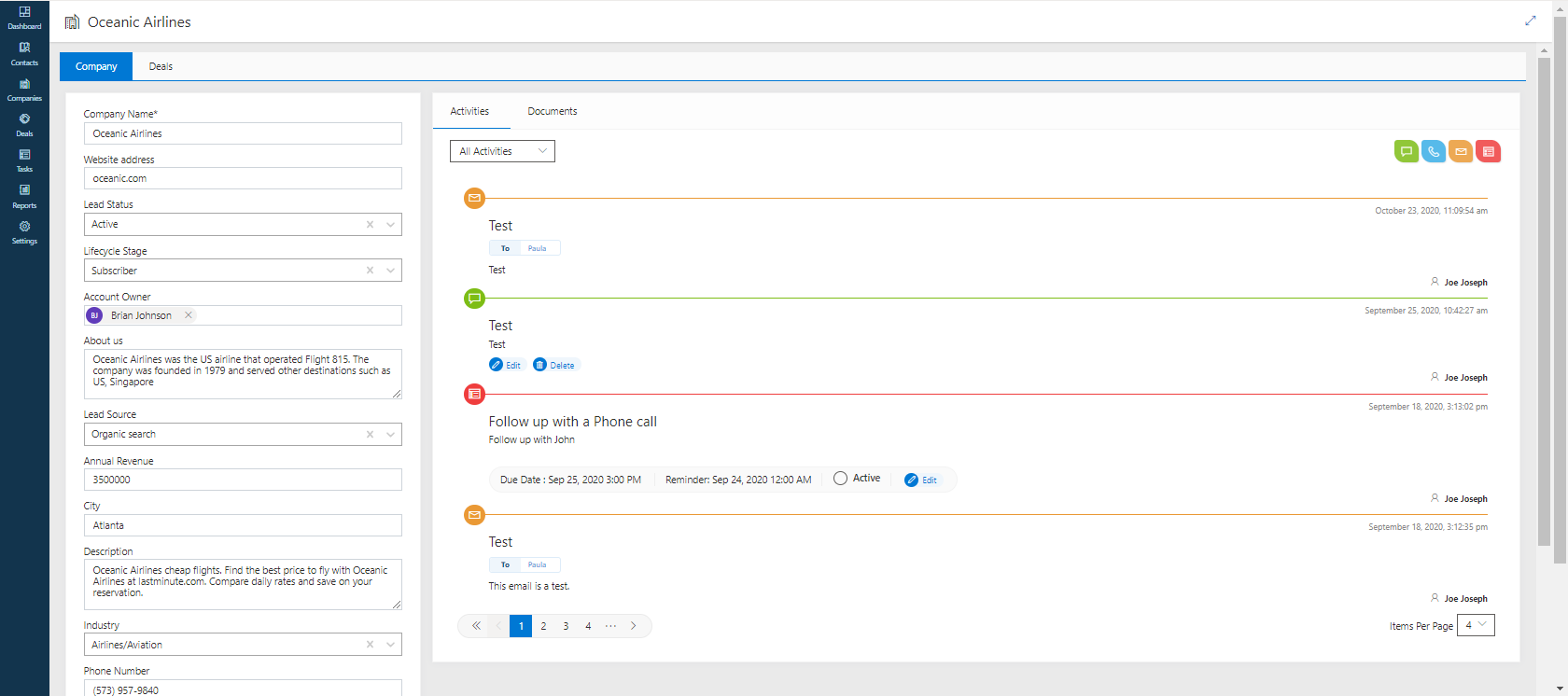 Lead Management
Leads are a vital part of the sales process. How you manage them can have a huge impact on your team's ability to close deals. You want to avoid letting your leads get disorganized at all costs. You need to know who their primary contact is, what stage they're at, how they're responding, what their buying process is, and more. You don't want to be sending the wrong kinds of emails or having multiple salespeople pinging a single lead. Instead, you need a CRM that allows you and your sales team to expertly manage your leads through the sales processes. This allows you to keep track of everything you need so your team can close deals without any hassles.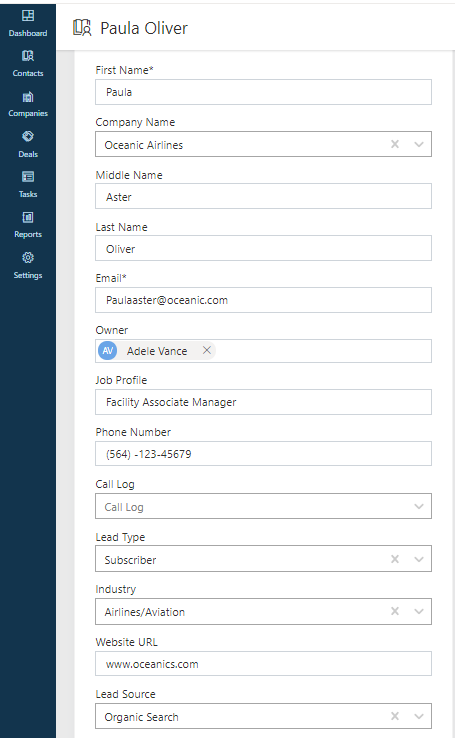 Deal Management
The period after you've moved a lead into the deal pipeline is crucial. You need to make sure everything is organized so you're not making any mistakes. Your sales team needs to have a tool that allows them to manage every aspect of their deals. They should be able to track the deal stage, communications, notes, and other relevant information. If your current CRM doesn't offer this, you need to upgrade. A CRM with full deal management makes it easy to track every aspect of your deals. You don't have to go searching through emails for important notes. Instead, everything is stored in the CRM and associated with the relevant deal. This makes it easy to keep your deals organized and moving smoothly.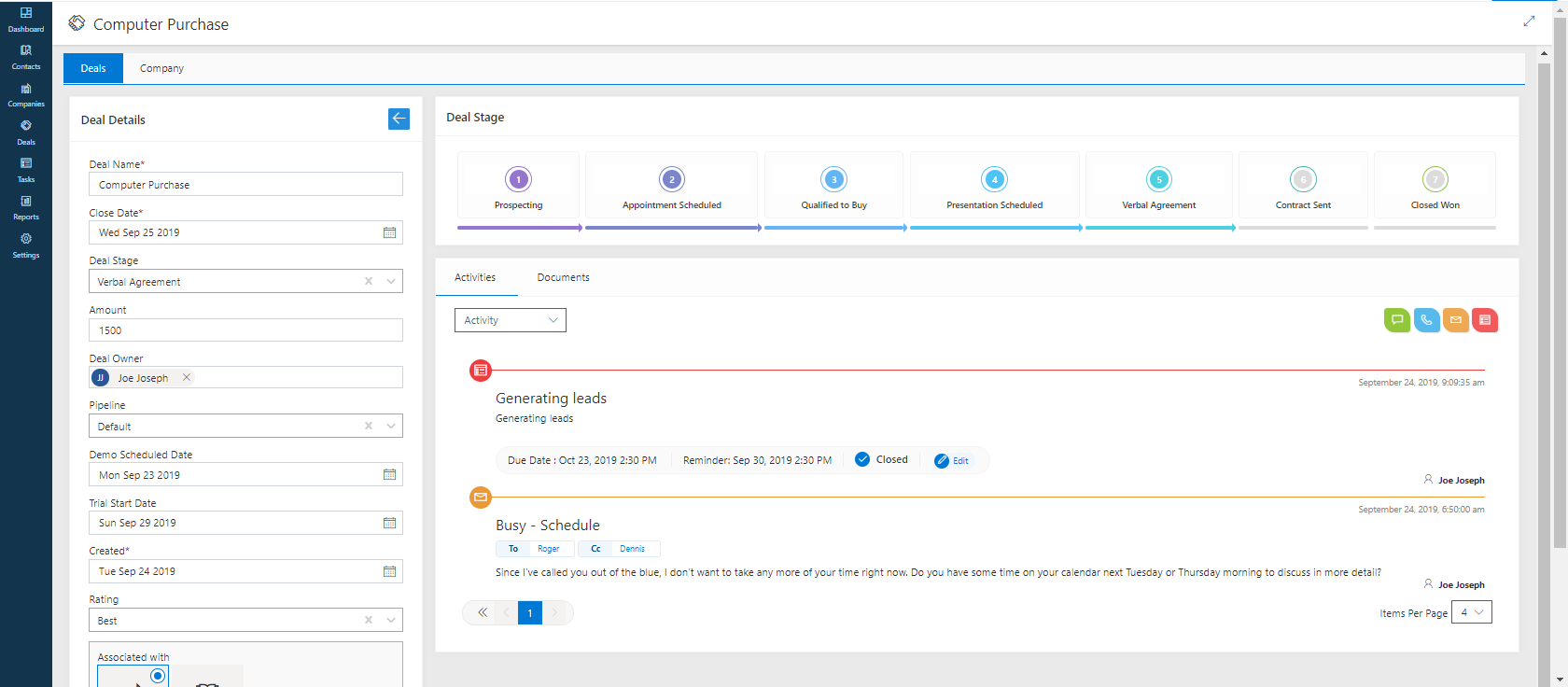 Task Management
In order to have a dynamic, effective sales team, everyone needs to know what they're doing at all times. Your current CRM might be slowing down your salespeople by having them waste time. Time is money, and you're losing out on money if your sales team isn't always on the ball. That's why you should consider upgrading to a CRM that offers you a full suite of task management options. This allows you to easily create and assign tasks to your sales team. You can direct their focus and ensure that there's little interruption in sales process. This allows your team to be faster and opens up more time for working with leads.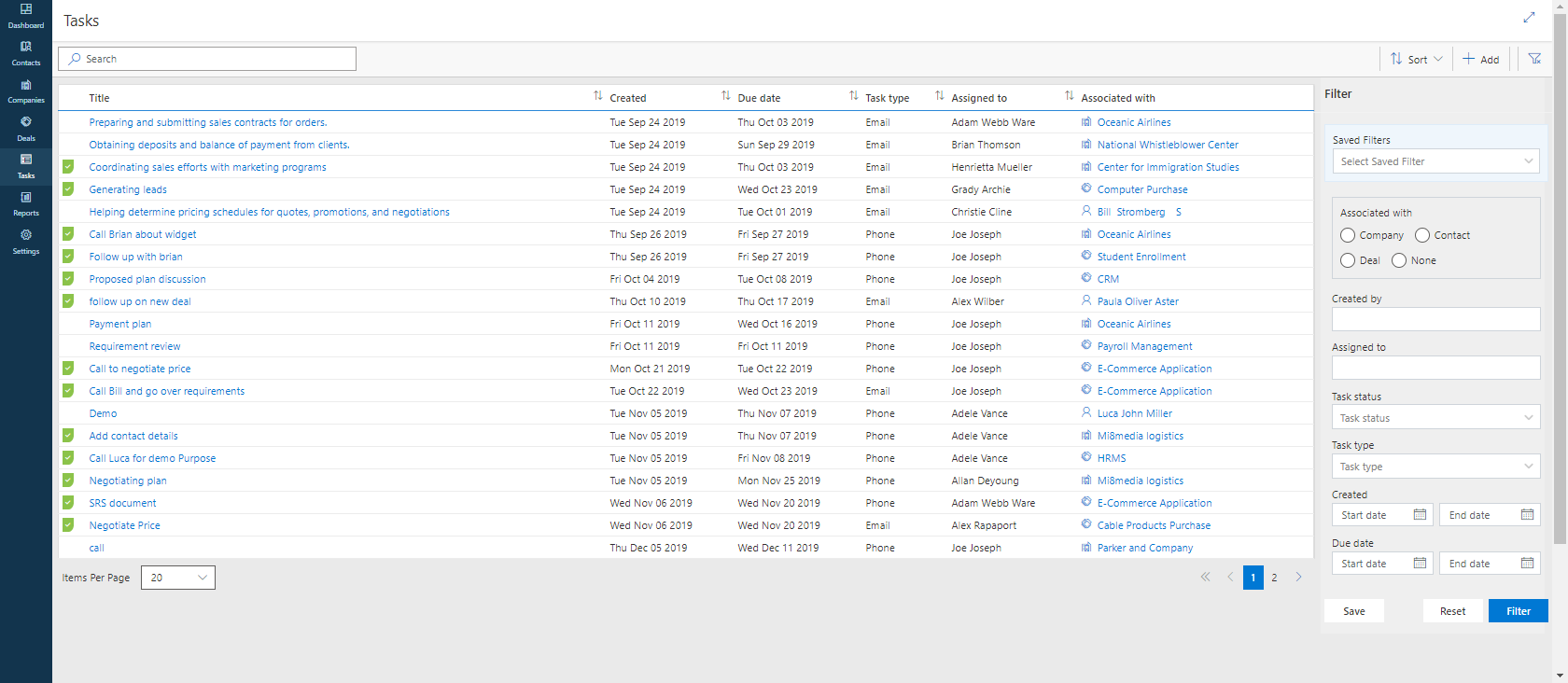 Email Integration
Speaking of saving time, it can be a chore to have to switch back and forth between your CRM and your email. While it's not a lot of time, it's monotonous and adds up over time. It would be great if you had a CRM that integrated your sales teams' emails. That's why you need to look at switching to one that does. This can help speed up the sales process and ensure that your team can respond to leads and prospects in no time at all. Being able to do all of your sales work within the CRM is a great way to improve your current sales process.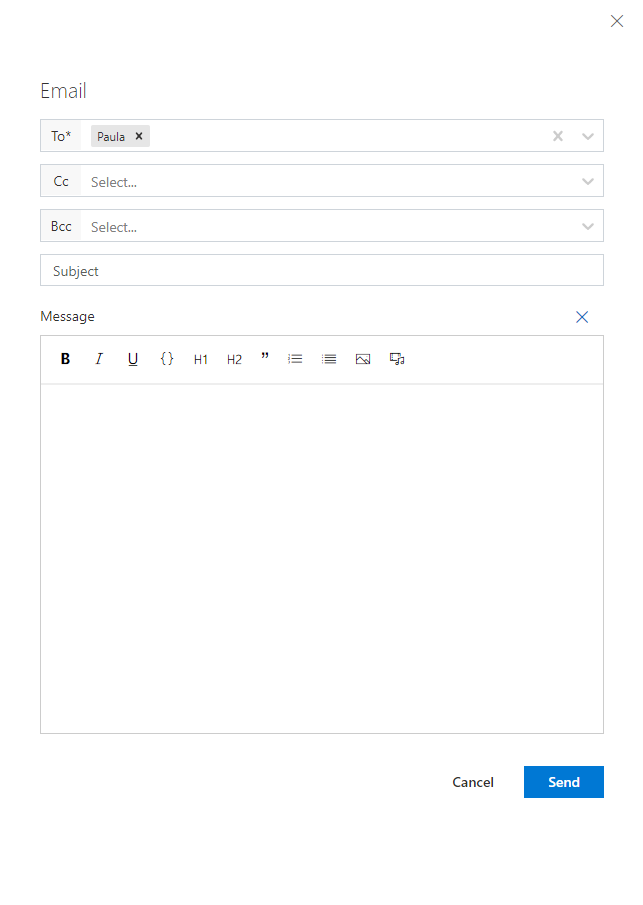 Document Storage
As a deal progresses your salespeople find themselves sending and receiving more and more documents. There's pricing, contract terms, contract revisions, statements of work, and more. All of these need to be stored in an easily accessible location so your team can find them easily and they don't get lost. That's why you should be on the lookout for a CRM that offers a robust document storage system. This allows you to store all of your important deal documents in one place. No more searching your email or Google Drive for a single document. Instead, you can go to the deal and see all of the associated documents right there. This helps you save time and ensure your sales process is organized.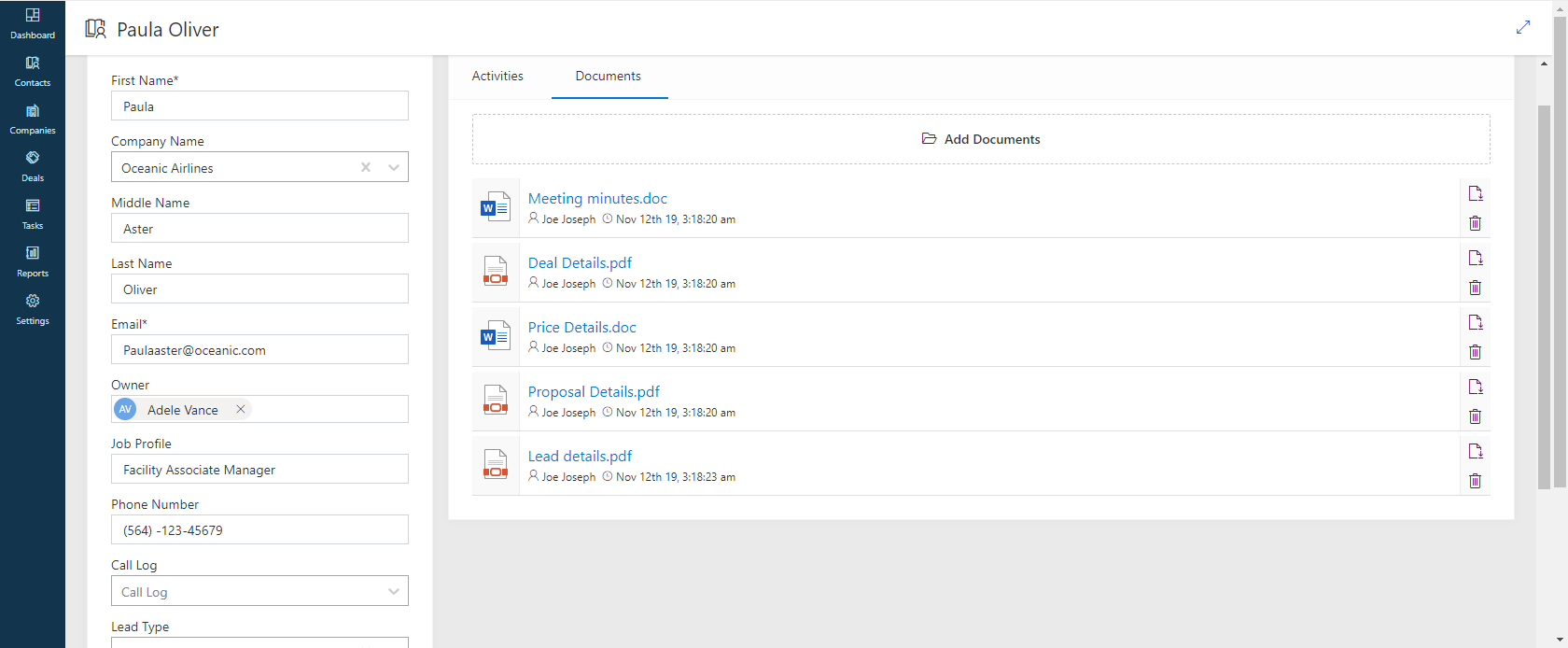 Reporting
You and your team need to be making smart sales decisions. In order to do that, you need to be as informed as possible. You should be able to go to your CRM and see a full report of all of your sales activities. This includes the number of deals, how many deals are at what stage, how many deals you've closed successfully, and more. Further, you need a CRM that reports this info in a way that's easy to digest and understand. You need a CRM that offers full detailed reporting so you can know if you need to make adjustments to your plans and strategy. Not having this information readily available can cause your sales team to slow down and become inflexible - potentially hurting your ability to close deals.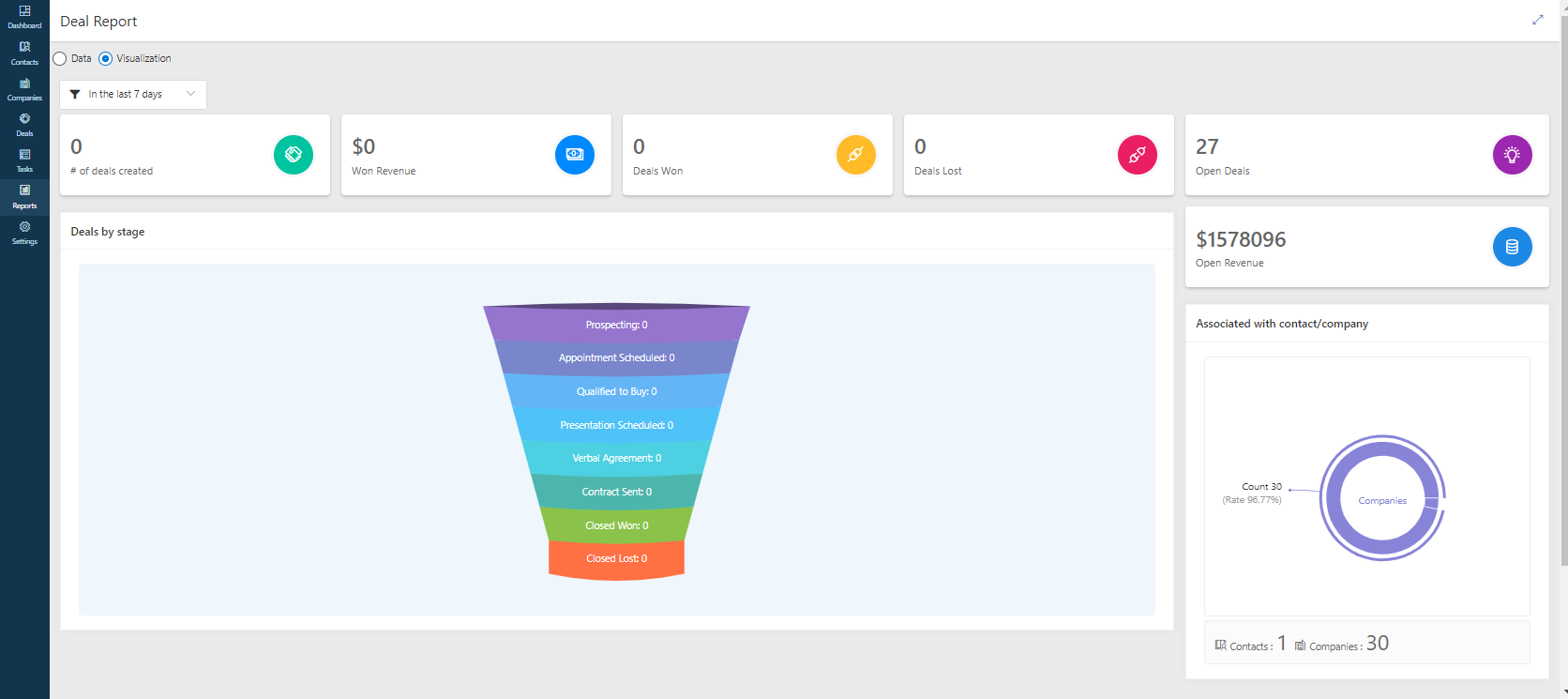 Mobile App
Advances in technology have caused everything to speed up. It's important that you and your sales team be able to adapt. A CRM with a mobile app allows you to be more responsive. Now, when something comes up, your team can respond to inquiries or requests from wherever they are. No more waiting until someone gets back into the office. Your team can schedule meetings with clients and complete sales tasks as they come up. You and your sales team can't afford to be going into 2021 with a CRM that's desktop only. That's why you need to look into finding a powerful CRM with a mobile app.
Secure Storage
Finally, if there's one thing your CRM needs to have more than anything in 2021, it's secure storage. Your sales information is proprietary. Unauthorized third parties shouldn't be able to access this information. Your sales team needs to be able to do their work without worrying about it being compromised. That's why you need to focus on finding a CRM that boasts secure information storage. You and your sales team can have peace of mind knowing that you're the only ones capable of accessing sensitive sales materials.
Conclusion
Your sales team needs to have the right tools for the job. You wouldn't have them try to eat soup with a fork right? So why would you want them to use outdate and inefficient tools? Start 2021 right by looking for a fresh CRM with the features we've described above.
If you have any questions about CRM systems, feel free to fill out the form to the right. We'd love to take some time to answer any questions you may have. If you'd like, we can even offer you a demo of Dock CRM so you can see what a modern CRM can do.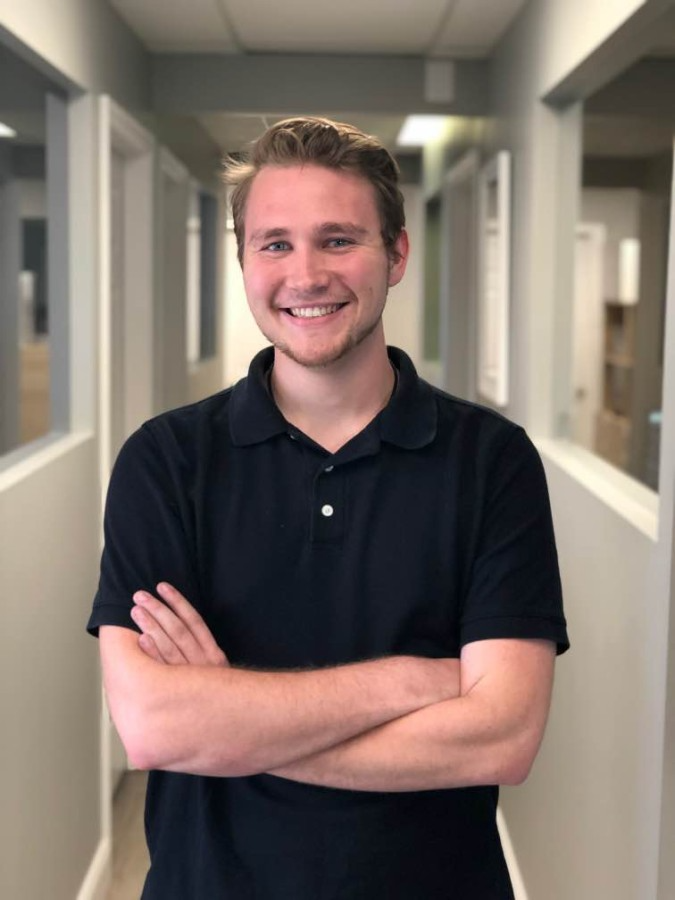 Quentin Russell is a Content Specialist with knowledge of Content Marketing and Social Media Marketing.