We're a little over two months away from the new year. With how hectic things have been, it's almost a little surprising that 2021 is so close. That said, as the year closes out, it's time to start thinking about the tools you're using. For instance, is your Help Desk software doing everything you want it to do? If not, now might be the time to start looking for a new solution. Take a look at these 11 must-have features to look for in a new Help Desk software in 2021.
Intuitive Dashboard
If there's one thing your Help Desk system needs in 2021 it's a user-friendly interface. The system your using can have a ton of bells and whistles, but if it isn't easy to use why are you using it? Any solution you use needs to have an intuitive dashboard that makes navigation a breeze. Your team should be able to log into the platform and know what to do and where to go. Otherwise, your users are wasting their time attempting to navigate a clunky system when they could be resolving customer tickets.
Automated Ticket Generation
Manual ticket generation sucks. It's time-consuming and leaves the door open to little mistakes messing things up. Human error is one of the biggest problems facing service teams. Being able to eliminate it from as many places as possible can help your team get the leg up. You should be on the lookout for a Help Desk solution that builds tickets from service requests. That way, your team doesn't have to sift through their inbox and can instead jump into dealing with the ticket. Not only does this help users, but it also helps your customers as you'll be able to provide them support faster.
Ticket Notifications
Your support team can't help people if they don't know they need help. Sometimes customer requests can slip through the cracks. This can cause issues for you as it can potentially cause your customers to take their business elsewhere. That's why you need to be looking for a Help Desk software that notifies your team whenever a ticket comes in. With a system like this, you won't run into situations where a request languishes in someone's inbox for several days. Instead, your team will be able to jump into action when they see the notification. By getting to the ticket faster, your team will resolve it faster making the customer happy.
Ticket Merging
Sometimes the same or similar issues can come up multiple times. When this happens, it's important to know what to do and how to resolve it. But more importantly, it's important that you keep track of this so you can know if there's an ongoing issue. That's why you need to look for a Help Desk software that allows you to merge and group tickets. By being able to do this, you can track and group multiple occurrences of something happening. As time goes on your team can work to determine if this is an issue with your product or if it's a client side issue. Either way, you'll be able to gather more information that can be used to improve the customer experience.
Mail Integration
When it comes to resolving issues, your team needs to respond to customers as quickly as possible. Otherwise, you risk your customers developing a negative opinion of you and potentially switching to a competitor. Anything you can do to save your team time is worth the investment. That's why you should be on the lookout for a Help Desk software that integrates your team's email. With this, your support team can begin responding to support requests from within the ticket. Your team can reference it directly instead of having to swap back and forth between tabs. This can help you save time and cause your customers to be more satisfied with your company.
Note Creation and Storage
You never know when a situation will come up that requires looking back over a ticket. It could be that the fix didn't work, a customer has a complaint, or one of your customers is causing a problem. Either way, being able to look back over notes from a ticket can be a big help. That's why you should be on the lookout for a Help Desk software that allows you to create and store notes in tickets. This way, you can know what's going on inside of a call and hold your team accountable. Not only that, but other support team members can reference these notes later if they run into a similar problem. This is a great way to for your team to share knowledge and hold each other accountable.
Task Management
All of your customer support team members need to know what they should be doing and when it needs to be done. No one wants to run into a situation where everyone is running around like chickens with their heads cut off. Instead, your team should be decisive and on the ball about resolving tickets. That's why you should be on the lookout for a Help Desk system with task management. This makes it so you can assign and sort tickets to users based on their position and role. No one has to spend time looking for the right ticket. Instead, they can just go into their inbox and jump into the assigned task - saving time and allowing them to resolve tickets faster.
Ticket History Tracking
Mistakes happen, and when they do you need to be able to understand what happened and take steps to prevent it in the future. A solution that doesn't record what people are doing won't help you with this. That's why you need to be on the lookout for a Help Desk system that allows you to track ticket history. This way, you can see all of the changes that have been made to a ticket. If something went wrong, you can see what exactly happened and who did it. This allows you to both resolve the issue and know who to talk to in order to prevent it from happening again.
Asset Management Integration
When helping a customer with a product, it's important to know exactly what product they're talking about. While you should be able to trust your team knows your product line, they aren't infallible. There will be gaps in their knowledge that they'll need to look up. That's why you should be on the lookout for a Help Desk system with asset management integration. This allows you to attach what product a customer needs help with to the ticket. It tells you all about it including what it is, what category it is, when it was purchased, and when the warranty expires. This gives your support team more information and allows them to be more thorough in how they resolve customer requests.
Reporting
You should constantly be gathering information on your support team's performance. Otherwise, how can you see if there are any problems or help them improve? That's why you need to be on the lookout for a Help Desk software that allows you to generate reports. This way you can track things like the volume of incoming tickets, number of resolutions, resolution time, what tickets are being resolved, and more. All of this is valuable information that can help both your team and your company improve. Everyone knows you need all of the data you can get to make informed decisions - something that definitely applies to customer service.
Secure Storage
Data security should always be on your mind. If your customers don't feel like their data is safe with you, they'll go to someone else. It should be your utmost priority to find a tool that stores data safely. That's why you should be on the lookout for a Help Desk software with secure storage. You'll be able to assure your customers that their data is safe with you. That way, they'll know they can trust you and continue to work with you in 2021.
Conclusion
Your customer support is a vital aspect of your company's image and reputation. If your support is sub-par, people aren't going to want to work with you. That's why you should think about adopting a new Help Desk system in 2021. Make sure to look for the features above and you'll have a solution that helps you deliver exceptional customer service.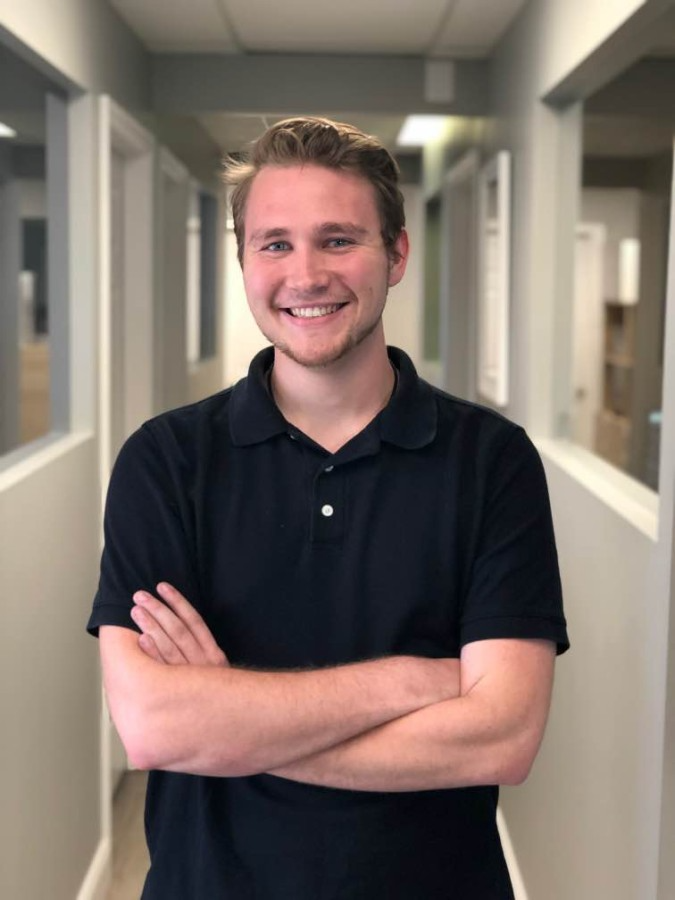 Quentin Russell is a Content Specialist with knowledge of Content Marketing and Social Media Marketing.