You will find numerous business solutions out there today, which claim to be ideal to help your organization in various ways. The technology has indeed grown beyond our expectations and those solutions can impress you when picked cleverly and implemented in the right manner. HRMS systems are a promising solution for businesses that are struggling with complex HR processes. An HRMS system can give your HR staff more power to process tasks exceptionally. The implementation stage is crucial as it determines how well you will be able to utilize the potential of the system. We would like to introduce 4 challenges you will face during the HRMS implementation stage so that you can prepare to handle them perfectly.
Configuration, Customization, and Testing
The HR automation needs of each business differ. It is the level of automation required that determines the configuration levels and customization needed for an HRMS system to perfectly fit an organization. Consider your team's workflows, processes, and challenges they are facing right now to get it customized the best way possible. Ensure that there is proper testing done to get ideal results.
User Training
Your HRMS system is brilliant, and it is installed without any flaws. Is that all you need? No, you aren't finished yet! Training your team is the key to get this system to work in the way you wish. Preparing the team to use the system comfortably and flexibly is crucial. Provide unique training according to roles and responsibilities shared by each of them.
Data Security Risks
Security of the data shared to the system is very important as there are sensitive data involved. Credit card numbers, other financial information, and health details are also among the critical data managed by the HRMS system. Understand the risk involved in each process and ensure proper safety measures.
Compliance Factor
The HR professionals will have to maintain good compliance with labor rules and legislation, so set those parameters in the implementation stage itself. Cross-check whether the system is aligned properly with the legal requirements of your geographical area etc. to assure best outcomes, and experiences.
As modern HRMS solutions can handle all these challenges effortlessly, you can face all these hurdles with great confidence.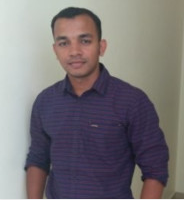 Alex Joseph is a Digital Marketing Strategist with explicit knowledge in Content Marketing and Microsoft Technologies. A writer by day, Alex is a night owl and a DIYer. Alex's theory is to make businesses achieve success with modern solutions and smart exploitation of resources.