Time and money are very critical resources in business, that is why adopting an HRMS is an important investment in an organization. Being one of the busiest and most influential departments in every organization, the Human Resource department can make or break things quickly. As there are many types of HR management software available that can help keep your HR processes organized, half the work is done. Is that all you need? HRMS portals are the latest and the most innovative solutions that can provide the best support for busy HR departments. A perfect solution can efficiently provide you some extra hands to take care of all those mundane tasks and complicated processes easily. HRMS portals come with outstanding capabilities that an HR software can lack. We will enlighten you about 4 HRMS features your HR management software might be missing.
Enhanced Communication
Nowadays, not all your employees are working from the same office or location. Managers and leaders can easily contact the necessary people by finding all the information about them. They might be working from home, or an outdoor location while traveling, so effective communication options ensure that they stay connected all the time.
Precise Employee Directory
Finding the right people in your organization suitable for a project or task can be made easier with an accurate employee directory. A complete employee directory is an integral part of an HRMS. It provides complete details about an employee including contact details, skills, and availability status.
Clean and Clear Data
Accurate and clear data can avoid a lot of errors. Some of the errors that can occur in processes like payroll can do huge damage. The best information served in the right place can avoid a lot of confusion and mistakes. With a well developed HR management software, your HR team always stay away from mishaps.
Automation of Tasks
Repetitive and unproductive tasks are the most boring and tiring part for HR executives. Managing time-off, leave, on-boarding& off-boarding and other similar tasks not only eats up time, but it also takes a toll on employee morale and enthusiasm. With the help of an HR management software, you can easily automate all such tasks and put more time on productive tasks.
An HRMS is perfectly designed to give organizations the power, to utilize the full potential of their HR resources in the right channel all the time.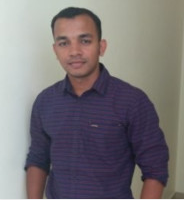 Alex Joseph is a Digital Marketing Strategist with explicit knowledge in Content Marketing and Microsoft Technologies. A writer by day, Alex is a night owl and a DIYer. Alex's theory is to make businesses achieve success with modern solutions and smart exploitation of resources.