For every decision made for your business, it must be weighed against the effect on efficiency, convenience, and cost-effectiveness. No doubt you chose your location, computer network, and inventory suppliers based on these policies along with almost every other aspect of the business. Naturally, you need offices that enhance your team's productivity and software that makes tedious office tasks faster and more enjoyable. Every time you make a change, you decide the best move based on what it will do for your product quality, marketing value, customer satisfaction, overhead costs and how you manage your business documents should fit right into your modern digital strategy.
The vast majority of companies are already using primarily digital documents, often quickly created in a document editor, shared, copied, approved, and signed all in a single smooth workflow without ever seeing a printer or needing a paperclip. However, simply having all your documents digitized is no longer the cutting-edge of efficient office technology. The new hottest thing in marketing, streamlining, and cybersecurity is the cloud, a robust yet dispersed internet resource that can be reached anywhere with internet access. Now that the cloud has become widely available and easy to work with, you can ensure that your business documents, files, and servers from archived financial statements to your mountains of performance analysis data are always backed up, safe, and available.
Of course for some, it's hard to see just how useful a change will be until you have examined a few real world examples in which the new method or software will be useful. In this case, there are many situations in which having your business documents stored on the cloud is exactly what you need and today we'll take a close look at such five circumstances.
1) Surprise New Client
Have you ever been out on your lunch break or running errands after work only to meet someone who would make a perfect new client? This doesn't just happen in movies. Every now and then you will have an opportunity to make a client out of an acquaintance but only if you're prepared to make the right moves. When you meet a logistics manager who just lost their last reliable supplier or someone who has just has a child and is looking for insurance advice you can either take the opportunity or let it go by.
Having cloud-stored business resources means that no matter which one of your staff members runs into a situation like this, they can always access, share, and manage the initial documentation. This gives your team the opportunity to catch clients and connect with business partners even if they are off-hours and very far away from their desks.
2) In Case of Phone Death
Many professionals work on their phones and rely on the mobile devices to keep them connected to work out on the road. Home services technicians who coordinate with HQ and customers through phones, inspectors and property managers who need to take, save, and manage images on their phones, and professionals who spend a lot of time traveling all need a way to back up content almost immediately.
When your documents and mobile-collected and managed data are loaded onto the cloud, you never lose any work even if something bad happens to your device. Dropping a phone or an accidental spill might fry a phone, tablet, or business laptop but cloud-stored inspections and working documents are all perfectly safe in their auto-saved state. You can boot up with a secondary device or even use a borrowed workstation to pick right back up where you left off.
3) Local Natural Disasters
Many companies that use digital documents keep all backups on one or more local servers. If all you're thinking about is function within your closed network, this is a great solution with several modern downsides. First is that unless you've also got the documents hosted online, your staff can't reach them on-the-go, but even worse is the risk of losing them.
A company network is not a perfectly secure closed system. Not only is there the risk of a local malware attack but if a local disaster strikes, any damage to your building could ruin your document backups and potentially damage both your business file keeping and your relationship with clients. Storing everything you can on the cloud ensures that everything from ransomware to hurricanes can't erase all your archived and active business documents.
4) When Clients Go on Vacation
Of course, disasters aren't the only thing that the cloud can help with. Cloud hosting is almost completely on virtual servers that are not stored in a single physical location. Instead, copies of the data are hosted in data centers all over the globe making it both more accessible to other countries and more disaster resistant than other forms of digital storage. From the user point of view, what this does is ensure that cloud-stored documents can be accessed by anyone with internet access no matter where they are.
This is especially useful when your clients go on vacation while you continue to handle their affairs. Cloud storage means that you can still quickly and easily share documents, receive approval, and even collect digital signatures remotely even if an in-person meeting is impossible.
5) Changing Locations or Equipment
Finally, cloud-hosting your business data is one of the best ways to ensure that you are 100% mobile. Not only can your employees work in the office or on the go with full access to theirs and their client's documents, but you can also change office locations with equal ease. When your documents are stored on the cloud, this means that you don't have to download and back them up when it's time to change out the old computers or move to a new office. You can onboard a new employee quickly, open new locations, and introduce new clients all with the simple ease of adding accounts and sharing online digital documents. You also can't lose any data in the move because the data is already completely separate from any single device or computer.
If your company is still using local backups or even paper documents, moving your documents to the cloud can improve your efficiency, accessibility, ease of digital marketing, and disaster durability with a simple procedural change. Try the cloud, we'll be waiting for you there.
For more information about cloud hosting and how SharePoint Online can work for your business, contact us today!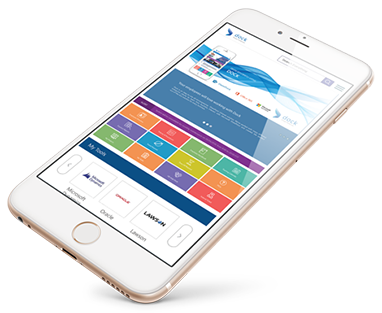 Our Insights. Learn with our Latest Blogs about SharePoint.