A brilliant intranet solution can bind your entire organization together, so does an efficient employee performance management system. From sharing ideas to achieving great collaboration among your skilled employees, Intranet platforms are offering a lot of possibilities to businesses. A comprehensive and smart employee database solution is a must-have for businesses that are growing in potential and size rapidly. By having a good database solution earlier in the evolution stage, you can enjoy a lot of benefits and perks.
Employee Performance Management System is a similar innovation we recently introduced. Today, we would like to communicate about the differences this new system can offer to an organization's employee performance assessment scenario. This blog post will give you a good insight into the main highlights of both these solutions.
Dedicated Tools To Lessen The Difficulty
You already know how busy HR departments in organizations are. Especially for those companies who are working hard on achieving their annual goals each year. Employee Performance Management System works for companies who don't want their HR teams to feel exhausted doing all the performance assessments and documentation that follows. With automated options and tools to carry out performance evaluation, it's made easy at all levels.
Make Expectations Clear
One of the biggest advantages of employee performance management system is that it can easily show your employees their roles in achieving a certain goal, and the expectations of the company over them. This is done by sharing the organizations' goals, missions and other values with them often. Share achievements, events, and even the biggest challenges the company is facing today to encourage them to prepare and overcome hurdles.
Resources To Enhance Performance
We know that measuring the performance doesn't make any difference overnight. You need to make your workforce aware of their performance level and encourage them to enhance skills to stay competitive. A Learning Management System is the right solution to take this forward from this stage. Empower your employees and motivate them to become more efficient and able with proper training.
Ensuring A Collaborative Environment
Factors like organizational structure and workflow have changed dramatically over the years. Modern-day work environments demand active collaboration and remote workability often. An intranet portal is a platform that offers both these abilities, and the Employee Performance Management System is just an extension of these possibilities.
Flexibility In Setting Goals
As new challenges may arise anytime, following static goals is not the right way to stay up with utmost productivity and competency. Making frequent changes to the goals or milestones, and consistent reviewing of performance is what HRMS and SharePoint Intranet Portal offer to modern organizations.
Best Features Of The Employee Database System
Complete Employee Information
The biggest advantage is that the employee directory will have a wide variety of information related to the employees. This includes personal information, date of joining, pay scale, and much more company information. You can get all the necessary data from this centralized database.
Admins Can Take Quick Actions
Another great benefit is in taking quick actions and decisions based on the employee database. It can be utilized for managing tasks as well as issues in minimal time. As the database allows you to know employees better, you will be able to utilize them well.
Super Smooth Employee On-Boarding
Modern HRMS solutions should have features like automated on-boarding and off-boarding features. A super-smooth employee on-boarding process is what HRMS offers. This helps the new hires to blend into your company ecosystem easily, and you will be able to generate a good impression right away.
Easy Employee Transitions
We know that your employees will not be doing the same tasks forever, their roles and responsibilities will change. With Employee directory solution, you can easily update such employee data and transitions. This makes it easier to get real-time employee data effortless.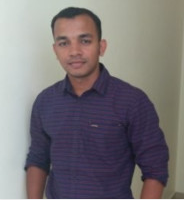 Alex Joseph is a Digital Marketing Strategist with explicit knowledge in Content Marketing and Microsoft Technologies. A writer by day, Alex is a night owl and a DIYer. Alex's theory is to make businesses achieve success with modern solutions and smart exploitation of resources.