Every business can achieve a competitive advantage over others by having a good team of employees. The question is whether you are utilizing them completely. Keeping the employees engaged and highly satisfied is the key to achieve great results. Every successful business on our planet is effectively maintaining their employees engaged and productive. To achieve this, you need to give your employees the freedom to engage with their work/team when and where they want. You can get this done by picking the right technology for them. Dock 365 is the best example of technology that can keep you engaged and productive every time.
In this blog, we would like to enlighten you about 5 key factors that will help you solve 5 possible challenges your employees might face with their daily technology. Let's give them the power and support to create the best work along with keeping all data information safe.
1. Pick Tools That Bring Them Together
Working as a team is the key for small and large businesses. The technology your employees are using daily should have amazing collaboration and communication facilities. As a first step assess your technology. See whether your intranet is providing external sharing capabilities, seamless document sharing & collaboration, and easy meetings setups. Ask the suggestions of your employees.
2. Give Priority to Work/Life Balance
Work/life balance is one of the most important factors people are considering while the change in employment today. Giving control and freedom over tasks, schedules, meetings and working remotely have a great impact on productivity. Fairly applied policies and a simple yet efficient remote-work tool-set can get this right.
3. Pick Solutions That Bring Simplicity and Usability
When picking tools or technology for empowering employee collaboration and remote working requirements, you can either go for integrated solutions for a single provider, or individual applications from different vendors. Considering long-term value, it is recommended to opt for an integrated set of solutions from one vendor. This ensures simplicity and usability.
4. Uncompromised Quality of Work
It is essential to let your employees work without compromising on quality, from anywhere they want. Whether they are on the move or working from multiple locations every week, it is important that your business technology adapts to the situation well. Dock's Intranet mobile app, project management solution and HRMS solutions are best examples.
5. Establish 24/7 Security
Security issues, data breaches and other incidents of compromised security will have a bad effect on your employee's productivity and performance. A comprehensive business data security audit will give you what need to be addressed and how device management can be improved.
The good news is Dock 365 Intranet Portal is addressing all these issues and can keep your employees engaged and productive all day. Let us give you a more in-depth insight on this!
Power-up your business with Dock 365!
Dock 365 is an outstanding SharePoint intranet portal that gives your organization the power to use all available resources well and to keep achieving good ROI consistently. Apart from that Dock offers multiple ways to improve employee engagement that benefits your enterprise grow better.
Schedule a free demo now!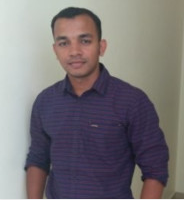 Alex Joseph is a Content Developer with explicit knowledge in Content Marketing and Microsoft Technologies. A writer by day, Alex is a night owl and a creative person. He is also a Movie Buff and DIYer.