Businesses, be it large or small ones, are always looking for effective project management solutions. Efficient project management plays a crucial part in delivering projects on deadline and sticking to the budget. Not all businesses excel at project management. Some find it difficult to keep within budget and deliver projects on time, if at all. The reasons for this can include a lack of planning, an absence of proper communication, unsuccessful coordination, or any one of a myriad of other reasons. A project manager's job is no cakewalk. You must be responsible, resourceful and able to create and execute a plan with a minimal number of flaws.
If you oversee project management for your company, there are certain skills that you should have in addition to a project management solution. Here are 5 important areas to focus on if you want to improve your project management skills.
Team Communication

Communication is vital for every project's success. As a project manager, you must constantly be communicating with your team and the client. Your vision and plan won't reach the team members if you are not able to communicate effectively. Your team needs to be briefed about the important details of the task they are going to be assigned. These can include information such as when the task is due or what the nature of the task they are undertaking is. With a proper dialogue about the project with the team, you can be sure that the everyone is on the same page when it comes to the project. Proper communication also builds morale and can increase your team's performance. If you team is informed and has high morale, then you will likely see increased productivity. With the adoption of a project management solution you can make sure you are always up to date on the details about the tasks employees are working on, it keeps the communication going even if you are out of the office.
Client Communication
Communication with the client is an important aspect of a project. Even if it is an internal project, your superiors need to be kept in the loop. Take care to keep the client happy with regularly scheduled status reports so they don't need to ask. This doesn't have to be extensive, but routine client communication not only helps keep the current project running smoothly, but also increases the chance of them turning to your company in the future. Another tip is to add a personal touch to your client communications. Think of ways you can be thoughtful including getting to know the client and personalizing the emails you send them based around what you learn.
Planning

Every little step and process in your project should be planned. Not only that, but you need to make sure everyone else on the team is sticking to this plan. With a properly thought up strategy, you can remove a lot of uncertainty and potentially head off any nasty surprises in the future. Establish clear goals ahead of time to make sure that you can easily track your progress in fulfilling them. Additionally, make sure that you are committing whatever you plan on paper. By creating a written plan, you can make sure that all processes are established and that you have something to turn to in case things do not go as anticipated.
Adaptability
Another skill you have to nurture is adaptability. When managing a project, there are different areas where you need to be adaptable. You must keep in mind that all the members of the team are not alike, and you'll have to change how you work with each person according to their personality. Not only that, but during a project, surprises may come up that can potentially derail your plan. Successful project managers can adapt to these and modify processes appropriately. Of course, if you are using an automated project management solution you can address these issues easily. Another issue that can arise is that you might find your plan not working. In that case, being able to modify the plan toward a different path can ensure that you meet your objectives.
Evaluation

An essential skill for project management is the ability to evaluate the progress of your team throughout the project. You need to keep close tabs on the process. If you feel at any time like things are not moving or something is not right, you need to be able to figure out why and resolve it. It's important that you're also capable of self-evaluation. A team is only as good as its project manager. You need to be able to reflect on your skills in the same way you reflect on your teams to know where and how you can improve. Failing to do so can keep hold your team back and potentially cause the project to fall behind schedule or go over budget.
Everything discussed here will help you improve and become a better project manager. Good project managers are always looking for ways that they can do their jobs better. Adopting a project management system is a good idea to increase you and your team's productivity and get better results. By taking a good hard look at your skills and where you're at as a project manager, you can ensure that your company can deliver high quality projects and products.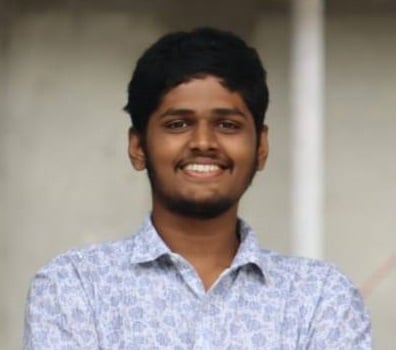 Adarsh is a SharePoint expert with hands-on experience developing various SharePoint and Office 365 solutions.