A company lives or dies by its relationships with its customers - and that's more true than ever right now. With sales slowing down and prospects drying up, it's important to make sure your sales team is doing everything it can to meet your quota. Recently, we've explored how to maintain sales and retain customers while working remotely. Today, we want to explore the tools that you're using, specifically, your CRM.
What is a CRM?
CRM, or customers relationship management, software is a digital tool that automates many of the processes involved in managing your customer relationships. CRM software takes all of your sales information and compiles it within a single online platform. This allows you and your team to monitor and track every aspect of the sales process. That said, let's take a look at what features your company's CRM should have in 2021.
User-Friendly Interface
While there are a number of CRM options on the market, many of them aren't the easiest to use. In our experience, it doesn't matter how effective your CRM is, if it's hard to use it won't help your team. In fact, a complicated CRM may end up hurting your team in the long run. A hard to use CRM can hurt morale and lead to your sales team becoming demotivated. Further, a complicated CRM can be difficult for new hires to learn how to use it. With a higher learning curve, new team members will have to spend longer learning how to navigate the system which draws out the time it takes for them to reach max capacity.
Contact and Company Management
One of the most basic features a CRM can offer, but it's also one of the most important. Your CRM needs to provide you with a way to organize and sort all the information you have about the contacts and companies you interact with. This includes information such as the name, title of the person you're speaking with, how to get in contact with them, and so much more. You CRM should also provide you with a way to easily sort through and find this information as quickly as possible. This can be done using tags, user notation, and through an advanced search feature.
Deal Tracking
Another basic but highly necessary feature for a CRM is the ability to sort deals and track each stage of them. A good CRM is more than just a virtual rolodex. An effective CRM will keep track of all of your active deals, what stages they are at, and any other information relevant to the deal. This other information can include the calls, emails, and various tasks that you need to perform as part of the deal. It's important to have this so you can know exactly where each deal is at and what has been said in the process of working with it. This way, you can always stay up to date and on top of every aspect of the deal.
Document Storage
There's more to tracking sales information than just contact and company info. There are plenty of documents involved in the sales process. This includes contract information, internal product/service information, checklists, and any other relevant customer documents. A quality CRM will allow you to tie different documents to each contact or company. This way, you can easily access relevant documents as you need to quickly and easily. A CRM with a comprehensive document storage can help you sales team become more efficient and effective.
Workflow Automation
In the past, a lot of the time spent on sales processes was spent on the smaller, more repetitive tasks. These include sending follow up emails, creating reminders, and reaching out to new leads. A high quality CRM will be able to automate many of these tasks for you. While you may be concerned about automating personalized emails, CRM tools have developed to the point that you can automatically create and send personalized emails. Workflow automation is great for helping your team streamline a massive portion of the sales process.
Sales and Deal Analytics
When it comes to the decision making process, it's important to have as much information as possible. An effective CRM will give you access to all of the information gathered from your sales activities. This includes deals won or lost, time to close, and other data related to your interactions with your contacts. It will then take this information and compile it together in interactive reports that allows you to track your team's performance over time. Having this feature is a highly valuable as it allows you to make more informed, strategic business decisions.
Mobile Connectivity
Advances in technology makes it so that your sales team can be connected at all times. This can extend to the CRM that you choose to use. More and more, software companies are creating mobile apps that sales teams use to access contact and company info anywhere. Whether they are in the office or outside of it, your employees will have access to all of the information they need. This is especially useful right now with many companies being forced to work remotely. Having a CRM with a mobile app can help bridge many of the issues that sales teams are facing with inter-connectivity.
Conclusion
An effective CRM is great for helping you streamline many of the more time-consuming sales processes. By automating many of these, your sales team will be able to spend more time on the important part of their jobs - making sales. Don't get left in the dust, make sure that your sales team has access to a modern CRM that will help them be more productive and win more deals.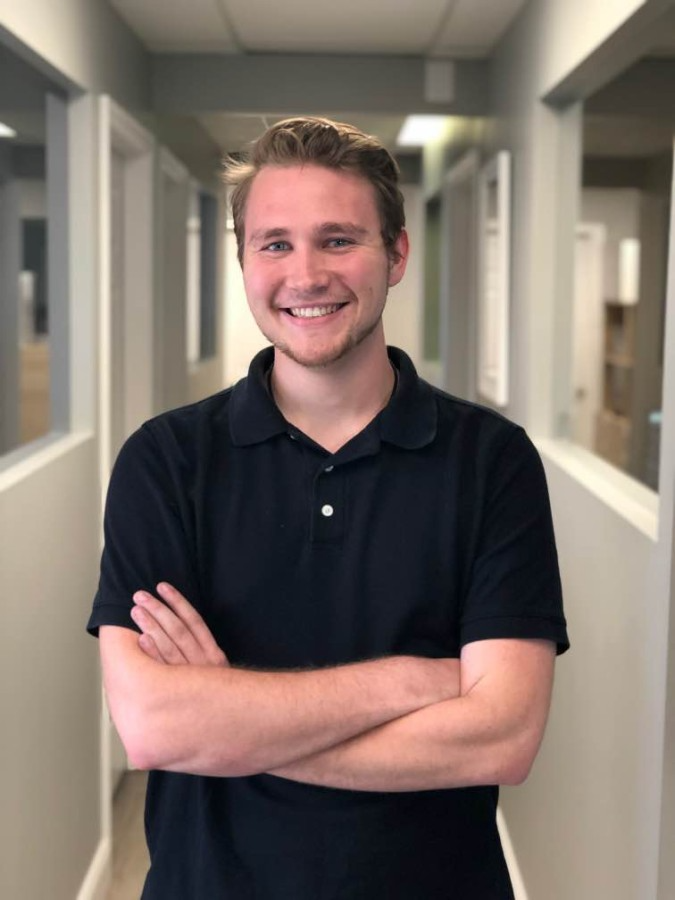 Quentin Russell is a Content Specialist with knowledge of Content Marketing and Social Media Marketing.