Implementing a digital contract management system comes near the top of the priority list of every organization. A digital contract management system offers numerous benefits. Implementing such a system is a critical and challenging task. Finding the exact requirements needed for digital contract management that meets your organizational objectives and priorities is a highly substantial task. This can be done readily following a few simple steps. Here are six top-notched steps of implementing a digital contract management system to boost your digital contract process.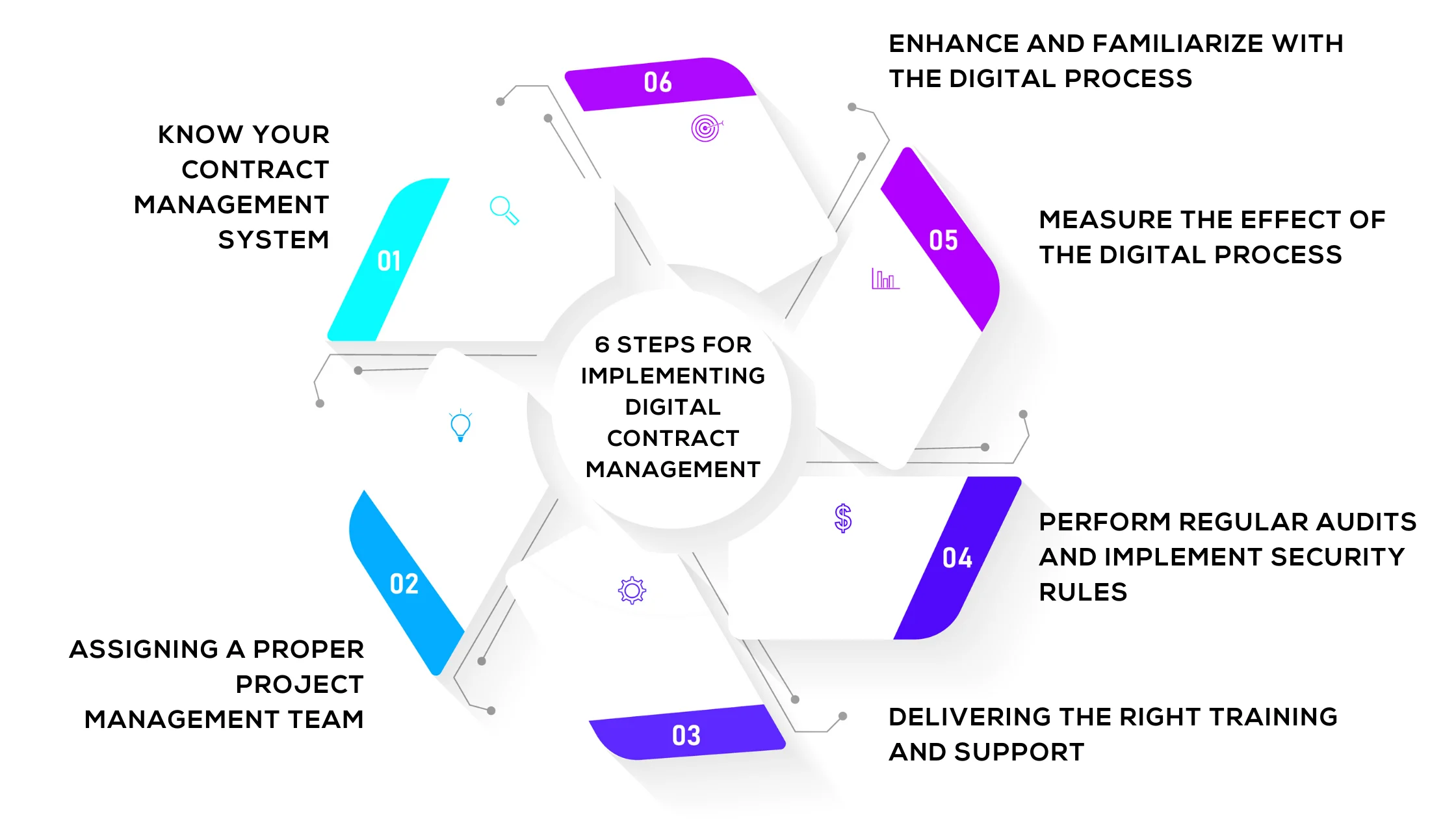 Know Your Contract Management System
Knowing the contract management solution suitable for your business objectives is foundational to everything else. Tracking, identifying, and analyzing the metadata associated with the contracts in your contract management system is obligatory. It is also easier to set a judicious KPI (key performance indicator) by identifying the challenges and breaches of your current contract management process. A centralized contract repository is an add-on that can help you to effortlessly tag, report, draft, and negotiate the contracts instantaneously. In this way, understanding better the existing contract management system may help you to easily adapt, change and digitalize the entire contract process.
Assigning a Proper Project Management Team
Determining the project management team to oversee the entire contract implementation process starts with pre-implementation as a data-gathering process. Implementation itself is the next most significant step. Team administrators can take the overall control of the process to keep a check on the efficiency and effectiveness, comprehend the overall benefits offered by the software, and keep the team members on track. It is always better to assign two or three administers rather than many, as they can run the entire process efficiently without many confusions and mistakes. Specific time should be scheduled every week to manage the overall flow of the implementation process and to help the team members easily use the system.
Delivering the Right Training and Support
As the implementation of an automated contract solution is taking place, it is very crucial to parallelly give comprehensive training to the team members on how to use the system well. Unless and until you get to know the right way to use it, and what the protocol is, an automated contract solution isn't worth much. Such process training help to understand better about the company contract protocols and standards thereby avoiding the uncertainties and the risks of noncompliance.
Perform Regular Audits and Implement Security Rules
Regular auditing of the digital contract software needs to be done by gathering necessary reviews and reports of the process. The company is at less of a risk if it uses standard language, clauses, and procurement practices. Timely auditing can identify such compliance risks and help to take necessary precautions. Similarly, security rules must be implemented as different users and team members need to access different sorts of data from the system. Security alerts and rules can also be set, to meet the diverse needs of users to thereby avoid a data breach.
Measure the Effect of the Digital Process
Converting everything from manual to digital brings in more efficiency and speeds up the whole contract life cycle. Initially, it may take some time to learn and measure the entire contract metrics to understand the growth curve. With practice, you will attain higher profits by a digital contract process. To better understand that you are getting the most out of your system, evaluate and update your system, and get attuned with new features and functionalities. Bringing everyone within the communication loop can also inform your team on the latest process, features, and system updates.
Enhance and Familiarize with the Digital Process
Every digital contract management system must accept and accommodate the organizational purposes and objectives. Moreover, your digital contract management system must be capable of growing with the organizational needs and accomplishments. Identify the progress of the digital contract management system and its contract procedures to get clarity on its benefits. This helps to define the project's success.
Following these above-mentioned steps may help you to successfully implement and manage a digital contract management solution that could help you bring in the best digital contract software for your business. Get remarks and assessments from your evaluation committee to choose the apt digital contract management solution that suits your business. A lot more about suitable digital contract management software can be learned by booking a free demo with Dock 365.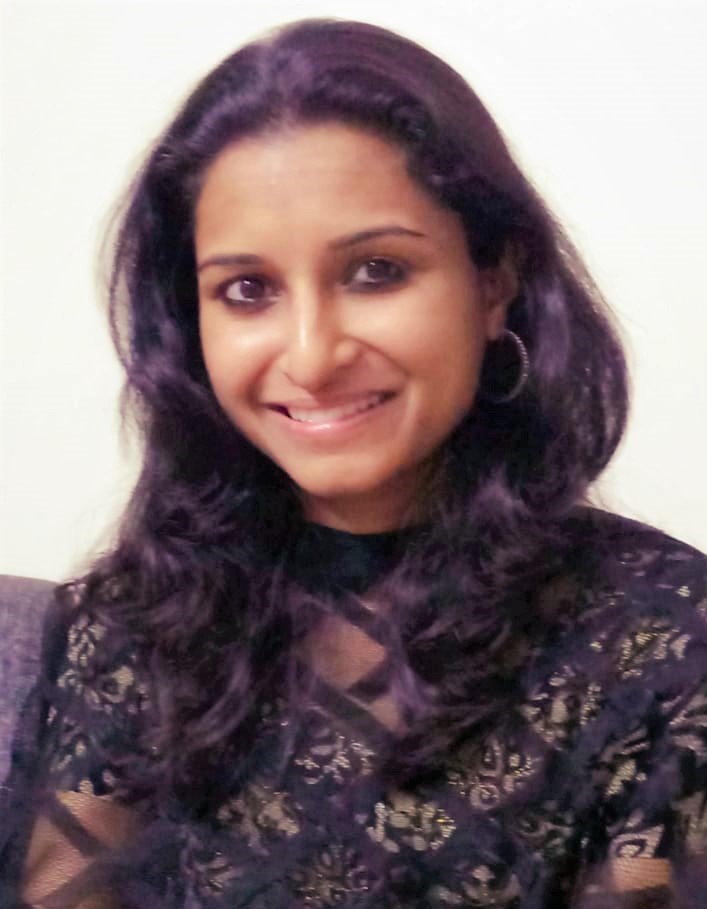 Linu Mohan is a Content Developer who loves to create content with deep business insights. She provides businesses with solid ideas that can put them in a good position even in tough times. She believes in business strategies backed by intelligent technology solutions.