When selecting a Contract Management Solution there are a lot of areas of emphasis that you need to take into account, but the six features that you need to make sure that the CMS you choose has been the same across the board regardless of your organization's size. Below we discuss the six must-have features for your company's CMS.
1 Easy Configuration
Does your contract management solution require custom code development every time you want to create new workflows, rules, and fields? Effective contract management solutions allow super-users to quickly change and configure the application to a new business process, avoiding the need for code changes.
2 Contract Monitoring
Can your organization monitor a portfolio of inter-dependent contractual relationships with a flexible, intuitive, contextual interface? Your contract management software should allow your team to manage master service agreements, the value of contracts and complex contractual hierarchies to give you a holistic view of all deals across the entire organization.
3 E-Signature Capacity
Contract management software should allow every stage of the contract lifecycle to be digitized, including execution. Ensure quick and secure contract execution with a contract management system that easily integrates to e-signature solutions like DocuSign, Adobe Sign, and other electronic signature platforms.
4 Analytical Reporting
Organized contract management reporting, allows you to pull critical information such as contract review dates and values and sort contracts by the contract owner, responsible departments and counter-parties, to help make informed business decisions. Keeping track of the potential risks and opportunities in the company's contract portfolio is crucial, and your CMS needs to provide easy digestible comprehensive real-time reporting.
5 Integration with Key Systems
Integrating with single sign-on (SSO) environments such as company intranets, and enterprise content management/knowledge management systems allow end users to be able to have all their tools and solutions in one place will enable them to streamline workflows and processes by making it easy for the users to connect using their already existing business accounts.
6 Manageable Deployment Time
Digital transformation projects are often complex and can be slowed by lengthy deployment times. Inflexible contract management software that requires technical resources to configure and adapt can prolong projects and put them at risk. Look for a highly configurable and flexible solution that allows you to deploy in weeks, not months. Dock's CMS can be implemented in one week, saving time. money and headaches.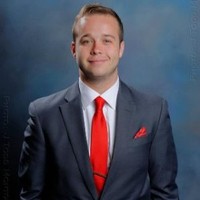 Edwin is a Marketing Content Developer and Strategist, who has 3 years of experience in creating and curating content for Brands form the US in many industries. He is an avid sports fan, movie buff, and trivia aficionado.