Choosing a Learning Management System platform is a big deal, given the fact that your entire Learning ecosystem is to be built on it. Over the years, Learning Management Systems (LMS) have undergone several developments offering numerous, advanced features. Therefore, while selecting your LMS, it is essential to achieve a balance between your requirements, budget, value for money, and usefulness. Here are a few things for your checklist that can go a long way in choosing the platform most suitable to your needs.

1. Understand Learning Needs
Before you begin exploring the LMS, you must have a clear idea of what would the user expect to achieve at the end of the learning session, and that's your ultimate goal. Do you plan on having courses with little personal interaction and where users sign up for a course navigate through the lessons and take quizzes or are you going to need more communication between attendee and admin to go over results and how to proceed? In short, understanding of your learning needs is crucial.

2. Ease Of Integration
There is a possibility that the users of your LMS would simultaneously work on or communicate with multiple other platforms. In such scenarios, integration features like Single-sign-on (SSO) and webhooks can customize your LMS better.

3. Pricing / Licensing Structure
Your budget plays a vital role in selecting the LMS platform. The pricing model for an LMS may vary from vendor to vendor. It is observed in surveys that a clear pricing structure with no hidden costs attracts the buyers. Here we list out the typical pricing layouts for your reference:


Monthly/Annual subscription
Lifetime Licensing
Upper threshold limit on user or content
Per-user pricing
Batch Discounts
Extensive research is a must to identify hidden charges or extra charges on exceeding the limit and the cancellation policy as well before you finalize any LMS.

4. Content Compatibility
Content is the foundation of your LMS. All other features revolve around the content or the course material to be delivered. Having the right type of content at the right place decides the impact and effectiveness of the course. Visual content used for demonstration assures a better understanding of the topic, whereas, to-the-point slideshows help to deliver precise information. Consequently, the first step is to identify the type of content. Requirements can vary from a Word document to PDF, XML to Powerpoint presentations, and video streaming to pure audio transcript!

5. Analyze And Report
A comprehensive analysis and reporting solution are unavoidable in the case of choosing an LMS, as it offers insights on the performance of the learners and ultimately the effectiveness of the course. Having this capability is a great tool for monitoring the progress of the workforce and what areas they continually need improvement. It lets you gauge the learning tendency of the users. You can refer to detailed quiz reports and compliance tracking of eLearners, to check the amount of time they spend on a particular lesson or the number of attempts made for passing the quiz.

6. Security And Reliability
Every organization and institute is possessive about its sensitive information. A security breach is the biggest threat to the organization's reputation and trust. Assuring content confidentiality along with protecting the users' data is your responsibility while representing your organization. It is your right to know what encryption and security protocols are implemented in the LMS.

7. Customer Support & Future Scope
Before taking the final call on purchasing the LMS, find out the customer support quality and availability of the vendor from various possible sources. Instant chat, email, and phone lines are common customer support facilities. Finally, the future scope! Frequent upgrading is a sign of development and keeping up with the pace of technological evolution. Try to understand about the current version of the LMS and its ability to accommodate further changes, process, and time consumption for setting up new versions, backward compatibility, and additional cost for extending the functionality in future.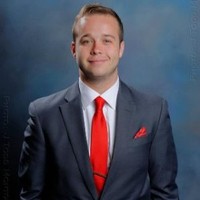 Edwin is a Marketing Content Developer and Strategist, who has 3 years of experience in creating and curating content for Brands form the US in many industries. He is an avid sports fan, movie buff, and trivia aficionado.