Every business is unique. Your history, staff, leadership, mission statement and goals are important parts of your company culture. Your culture is what defines you - both to your clients and your employees. That's why it's important that you're able communicate this to people within your organization. There are plenty of ways you can do that, but one of the most effective is to build a company newsletter.
In the past, building a company newsletter could be difficult and time-consuming. Finding the time to format, organize, and email the relevant information out to everyone in your organization could take forever. Luckily, with SharePoint Online and Office 365, building and creating a newsletter is easier than it's ever been. Let's take a look at what you need to do to get started building company newsletters in SharePoint and Office 365.
What is an Company Newsletter?
When properly designed, a company newsletter is a powerful communication tool. It allows you to keep employees updated on the latest news in your organization. This includes successful projects, new clients, major changes, upcoming events, or peoples' birthdays. Your company newsletter should be the voice of your organization. It should help you build a consistent and trusted voice that your employees can engage with and trust.
Why Do I Need a Newsletter?
You may be asking yourself "My company has done fine without using a newsletter so far, why do I need to build one now?" The answer to that is simple. A newsletter is a powerful tool that can help you boost morale and increase productivity. It can help you connect to your employees and keep them engaged with your company's mission and values. If you're not convinced, here are some other reasons you should use a company newsletter:
A newsletter allows you to update you employees on new information such as new training procedures or requirements.
A newsletter lets you share news about your employees such as work anniversaries, birthdays, and new hires so people can get to know each other.
You can customize your newsletter with the option to provide feedback so employees feel they have a voice.
A newsletter lets you expose employees to your organization's voice and culture so they can adapt to it.
A newsletter allows you to share important updates about your industry that may affect your employees and their duties.
How to Set Up a Newsletter in SharePoint Online
There are two primary ways to set up a company newsletter in SharePoint Online. The first way is to set one up using an organization news site. We went over how to set that up over on this blog so check it out there if that's the route you want to go down. The other way is to use either the News or Announcements web parts in SharePoint Online. We will be going over how to set those up in this blog.
How to Set Up the Announcements Web Part
From any site or page in SharePoint, click on the Gear Icon>Add an app.
From the list of apps, choose Announcements.
Name it and then click Create.
To add (display) the web part on the page, click Edit.
Click the + sign and then choose List.
Choose the list you created above.
Click Publish.
Now the list should appear on the page. You can get started making announcements by clicking on the New button.
This is the older way of building a newsletter in SharePoint Online. It's only a list, has limited look and feel capabilities, and you can't aggregate announcements from other announcement lists on other sites.
How to Set Up the News Web Part
We should note that that modern sites (Either team sites or communication sites) come packaged with the news module. These are the steps you should follow to set one up on a custom site/page.
Go to the custom site you using it on.
Click the + sign and then choose News.
Name it and then click Publish.
By clicking on the Pencil icon, you can configure the module to meet your needs.
This way offers you a lot more flexibility for the look and feel of your company newsletter. This lets you customize it to completely match the voice and branding of your company.
How to Promote Your Newsletter
Now that you've built out your newsletter, it's time to begin promoting your posts within the company. Here are some ways you can do that using SharePoint Online.
1. Embed the News Web Part on the Homepage
This is done by default when you create or add a News Web Part. However, you can make it more prominent on your homepage so employees will see it.
2. SharePoint Start Page
This will also happen automatically as well. All of the posts you create on your sites are aggregated into the SharePoint Start page. Anytime your employees go to this page - either to access other sites or search for content - they should see your newsletter displayed prominently.
3. Promote Via Email
While it might be an older way of doing it, you can always distribute your SharePoint newsletter using email. If you use the News Web Part, you can actually email the newsletter to employees from within the post. You can even set it up so that you can send the emails to a distribution list to save time.
4. Promote Using Yammer
If your organization uses Yammer, then that can be a great way to spread your newsletter to people. By using your company's social network, you can spread it widely and encourage discussions on it in the comments.
5. Promote Via Teams Posts
If your company makes use of Teams a lot, then that's a great way to spread the news. You can post your news posts from SharePoint in the posts are of a channel to ensure that people see it.
Tips For Improving Your Newsletter
Now that you've got your newsletter up and promoted, it's time to look at ways you can make it look better. Use the following tips to improve your newspaper in SharePoint Online.
Be Personal
Don't let your company newsletter be overly formal. Use personal pronouns and simple phrases so people understand what you're saying. Try to create a conversational tone so employees feel like they can engage with your newsletter.
Be Creative
People don't want to read a boring newsletter. Add a bit of creativity to your writing and design. Use interesting subject lines, add fun graphics, and even throw in some jokes. Anything to keep people interested and engaged.
Collect Feedback
You should be collecting feedback on the quality of your newsletter. Poll employees on what they like and what they don't like. That way, you can fine tune your newsletter and make it something your employees will look forward to.
Keep it Short
Don't be overly wordy. The more you add, the more you risk your employees' eyes glazing over.
Have a Summary
Whether you call it a "Key Takeaway" section or a "TL;DR," make sure to provide a summary of your newsletter at the end. This makes sure that your employees understand what you're saying.
Conclusion
A company newsletter can be a great tool for boosting engagement with your company's mission and values. By using what we wrote above, you can get started using SharePoint Online and Office 365 to build engaging, effective newsletters that your employees can connect with.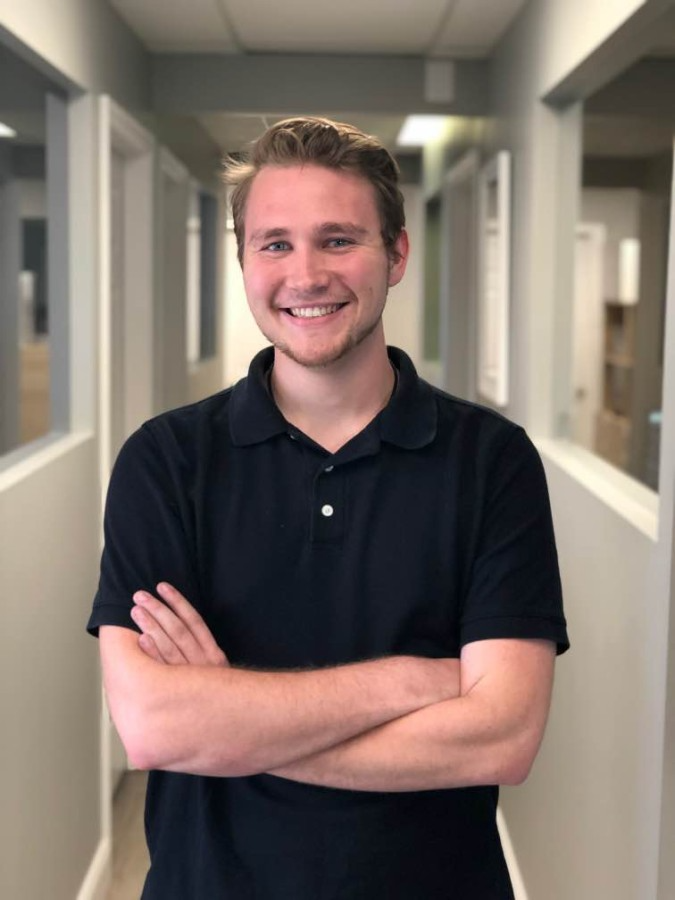 Quentin Russell is a Content Specialist with knowledge of Content Marketing and Social Media Marketing.