Policy and procedure management isn't very glamorous, but it's an important part of managing your business. It's often difficult and time-consuming, but if you don't take the time to do it you're opening yourself up to major issues. That's where policy and procedure management software can help you. Policy and procedure management software is a great tool that can benefit you business. Let's take a look at it and why you should adopt a policy management system.
What is Policy and Procedure Management Software?
Policy and procedure management software is a application that facilitates the organization, editing, and circulation of internal policy and procedure documents. In addition, for certain industries this software has the secondary purpose of adding security and permission options for more sensitive, confidential documents. But for the most part, a policy management system is primarily meant to make collaboration easy between policy creators and editors.
Why Do You Need Policy and Procedure Management Software?
Older ways of managing policies and procedures can be slow and clunky. Physical storage can take up too much space and most forms of online storage are too spread out. Most outdated forms of policy management also allow for more human error than you'd want. As with most things, tiny, avoidable mistakes can cause huge issues for your policy and procedure management process. By using a policy and procedure management system, you can avoid a lot of this. All of your policy documents will be stored in one, central location and a lot of your more menial tasks are automated. This allows you to save time and cut down on mistakes in how your business manages policies.
How Does Policy and Procedure Management Software Benefit Your Company?
There are a ton of ways that adopting policy and procedure management can benefit your business. Let's take a look at some of them:
Centralized Storage
Your employees should be able to access the information they need as they need. What's true for work documents also holds true for files regarding company policies and procedures. While physical copies are nice to have, they can quickly become outdated and misplaced. Emailing policies to them can work, but you risk the email getting lost or deleted. You could share the folder with them on a Google Drive, but that can risk things getting disorganized and messy. Instead, use a policy and procedure management system so you can store all of your documents in one place.
By using a policy management system, you'll store all of your procedure files in one easily searchable location. You don't have to worry about searching through emails or digging through physical drawers anymore. Instead, users will be able to use the system's built-in search mechanism to quickly find the policy documents they're looking for. This can save you time and ultimately money as you no longer need to spend money printing your company's policies and procedures.
Improve Policy Communication
You can update policies all you want, but employees won't know about them if you can't communicate them properly. Adopting a policy management system will allow you to send out notifications to your team when it's time to review updated policies. It'll tell them what it is, where it is, and how they can access it. That way, they can stay up to date with the important information they need to do their jobs. By improving communication, you're increasing the value of your policies and procedures and making it so that you're not wasting your time writing and updating documents that no one will ever read.
Document Control
There are times when you need to restrict what policies and procedures different employees can access. This might be so they don't get confused seeing extraneous documents or because they can't see the documents for compliance reasons. Either way, a document management system gives you a large amount of control over who can see what. You'll be able to set permissions and access based on roles assigned to users. This way, you can set it so that you need to have x role to view y document. This helps you keep everything safe and away from unauthorized eyes.
Secure Storage
Oftentimes, your policy and procedure documents will contain confidential information. It could have to do with your processes, document handling, or confidential client information. For whatever reason you need it, a policy and procedure management system ensures that your documents are stored safely. You won't have to worry about malicious third parties attempting to get their hands on your files. You'll know that your policies and procedures are safe and secure in your management software.
Compliance Management
Compliance is a major issue for many companies. If you can't maintain compliance, you open yourself up to a host of legal issues and the potential to lose money on fines and fees. A policy and procedure management system allows you to track everything regarding your documents. That makes it so you can track who has done what in case you need to conduct an audit. Further, you can track who has seen what policies in case you're making it mandatory to access these documents. This gives you full security and allows you to say that you did everything to maintain compliance in case any issues arise.
Version Control
Sometimes a revision is made to a policy that doesn't go over super well. Other times, someone makes a mistake and you need to roll it back. In either case, a policy and procedure management system will give you access to version control. Version control allows you to see what changes have been made and roll them back if you so choose. This gives you full control over your policy documents so you can know that what you're putting out is accurate.
Conclusion
Policy and procedure management software can be incredibly helpful for your business. As the points above indicate, it can save you a ton of time and money. If you're on the fence about adopting a policy management system, you should sign up for a free demo in the form to the right. We'd love to answer any questions you may have.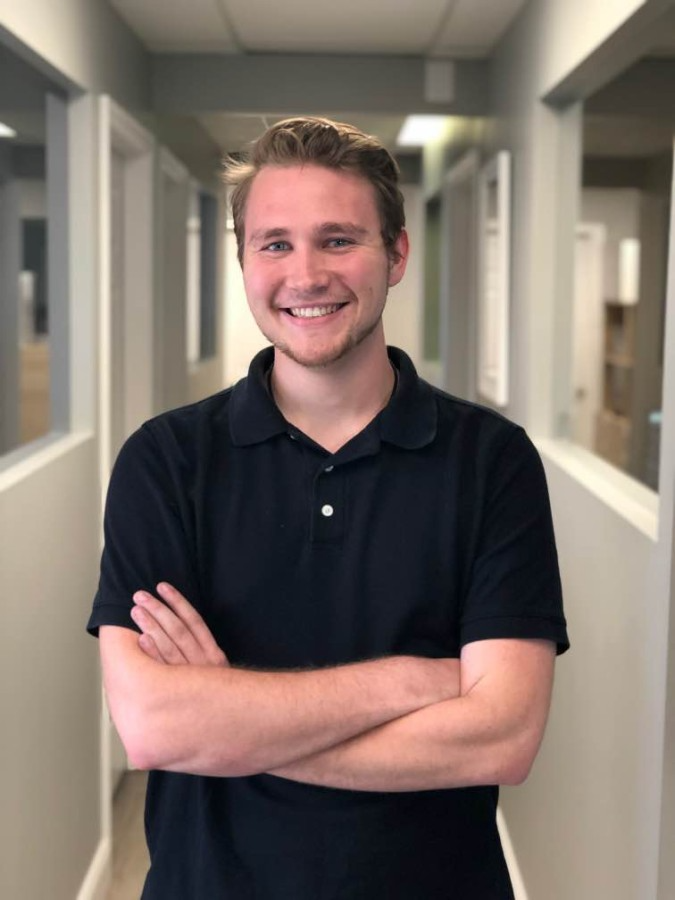 Quentin Russell is a Content Specialist with knowledge of Content Marketing and Social Media Marketing.