SharePoint offers users a ton of options for building and customizing your company intranet. Many of these options are great for building engagement and helping employees get invested in your mission. One of the best tools for doing this is to implement a SharePoint Home Site for your intranet. Let's take a look at what that is and what you need to do to create one in SharePoint Online.
What is a SharePoint Home Site?
A SharePoint Home Site is a feature available in SharePoint Online that allows you to designate a specific site as the default site for you whole SharePoint intranet. This is the main site of the portal that people see when they first access it. A SharePoint Home Site is a great way to bring all of your business's news, events, content, conversations, and video together in one place. It's a sort of one-stop-shop for the most important things that your employees need to pay attention to.
Why Use a SharePoint Home Site?
Before we answer this, we have a rhetorical question for you. Did you know that 85% of employees aren't engaged in the workplace? We should point out that that number represents global employees. In the US, that number actually goes down to just 66% of employees. Still, that means on average 66% of your workforce is unengaged with their work. that's why it's important for you to do what you can to engage employees. A SharePoint Home Site is a great tool for that. It provides a central, branded page that employees first see when they log into your intranet. The branding part is key. Strong branding is proven to increase employee engagement and drive profits. A SharePoint Home Site helps key users into your company's values and helps helps them get in touch with your voice and values.
SharePoint Home Sites Versus Hub Sites and Start Pages
A SharePoint Home Site is a site that you choose to serve as the main site for your intranet. This is used to label the site as "safe" and it lends a sense of trust and authority to the content on the site.
A SharePoint Hub Site is a cluster of sites that you organize together under one umbrella. This associates all of the information and pages on these sites together for east navigation.
A SharePoint Start Page is the out-of-the-box page that tracks what sites you follow and visit regularly. This is set up by default and doesn't have the same sort of trust and authority.
Building a SharePoint Home Site
Things to Know
Before you learn how to build a SharePoint Home Site for your intranet, there are some things you need to know:
You can only turn a Communication Site into a home site.
You can only have one home site at a time.
You cannot turn a Communication Site that is associated with a Hub Site into a Home Site.
You have to use PowerShell to turn a Communication Site into a Home Site. You cannot make this change using just the SharePoint user interface.
How to Create a SharePoint Home Site
Download the SharePoint Online Management Shell making sure to closely follow the prompts to install it.
Go to your navigation and click on SharePoint Management Shell to start it.
You'll see a prompt, paste the following command into it: Connect-SPOService -Url https://domain-admin.sharepoint.com (the domain is your SharePoint domain name).
Login with your Office 365 account. Make sure you have SharePoint Admin access.
Run the following command: Set-SPOHomeSite -HomeSiteUrl https://domain.sharepoint.com - make sure that https://domain.sharepoint.com is the URL of the Communication Site you are using for the Home Site.
Now that you've done that, your Home Site should be good to go.
What Can You Do With a SharePoint Home Site?
Now that you have your SharePoint Home Site up and running, here is a list of just some of the things you can do:
The search box on the Communication Site you choose is now a tenant-wide search. This means that you can now search for anything from the associated tenant from the Home Site just like you can with a Start Page.
If you add news posts on your Home Site, they will fain a colored rectangle around them that highlights the name of the site that they came from.
Similar to the above, News from SharePoint Start Page site features adds the same distinctive rectangle to the news that it aggregates from all of your sites.
This rectangle is also added when someone is using the SharePoint mobile app.
Your SharePoint mobile app will also now get a home button in the top right corner that links people back to your Home Site.
How to Change Your Home Site
If you want to use a different Communication Site as your SharePoint Home Site, here is what you need to do.
Open Powershell.
Run Set-SPOHomeSite -HomeSiteUrl https://domain.sharepoint.com but changing the URL to the new Communication Site you want to use.
How to Remove Your Home Site
If you decide that you don't want to use a SharePoint Home Site anymore, here is what you have to do.
Open Powershell.
Run Remove-SPOHomeSite. You don't need to include any specific URL. This will remove Home Site designation for the Communication Site you're using as a Home Site.
Conclusion
As we said earlier, SharePoint is a powerful tool for driving engagement and helping employees stay connected with what you're doing. Just follow the instructions above and you'll be on your way to building powerful Home Sites that keep users connected with your business.
If you are interested in learning more about SharePoint, or you're looking to get more out of Office 365, feel free to fill out the form to the right. Our team would love to schedule a time to talk with you about making SharePoint Online environment work perfectly for you.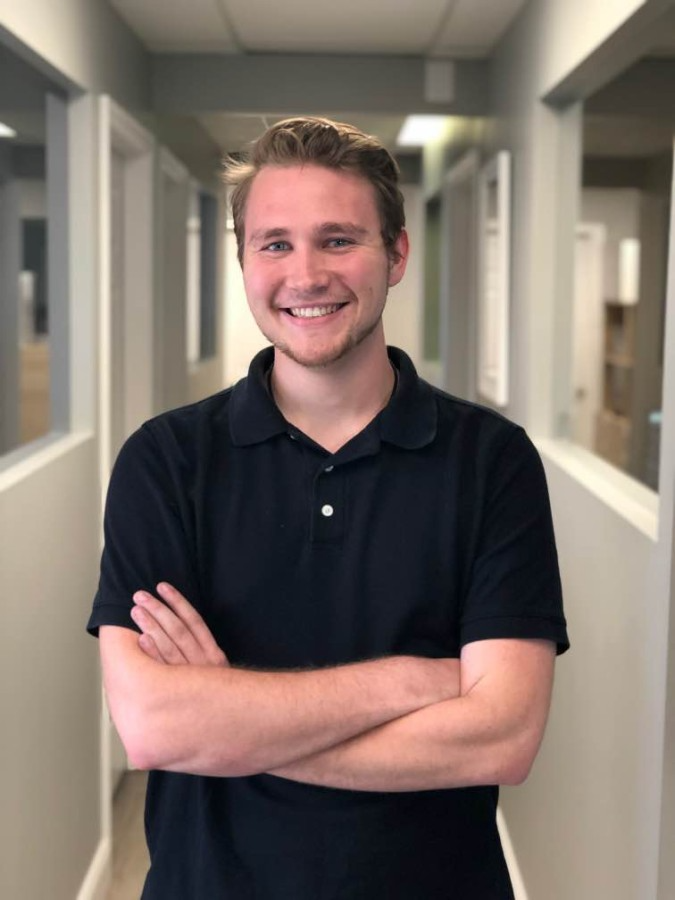 Quentin Russell is a Content Specialist with knowledge of Content Marketing and Social Media Marketing.