The power to visualize and analyze the Office 365 Usage data let you gain a lot of perks. It can help you understand how departments or employees are utilizing the services offered by Office 365. The Microsoft 365 Usage Analytics is provided within the Power BI it can be defined as a content pack that takes you to a pre-built dashboard, along with some very useful pre-built reports. The first part of this blog series explained all about this to you. Here are the rest of the reports that you will receive from the Microsoft 365 Usage Analytics.
Collaboration report
It let you understand how your employees are using SharePoint and OneDrive to store files and documents and to collaborate on tasks and processes. You can also see how these trends are progressing each month.
Access from anywhere report
This report shows you which clients and devices are people utilizing to access email, Yammer or Skype for Business. It let you take decisions more precisely.
Office activation report
It allows you to track the activations of Office 365 ProPlus, Visio, and Project in the organization. Anyone with an Office license can install the preferred services in up to 5 devices, with this report you can analyze the devices in which the users are installing these services.
Individual service usage reports
The main purpose of these reports is to provide specific usage details regarding services. These usage reports are available for certain individual services. You will find usage reports for Yammer, Teams, and Exchange.
Individual service user activity reports
User activity reports are made available for some individual services. You can collect user-level detail usage data along with active directory attributes.
Dock 365 is a brilliantly designed SharePoint Intranet Portal that let you utilize smart capabilities like the Microsoft 365 Usage Analytics well. We will talk more about those capabilities in the next part of this blog series. For now, lets give you a good insight on Dock 365 Intranet Portal.
Learn About Dock 365 Intranet Portal
Dock 365 portal is a clean and efficient modern intranet portal that is powered by Microsoft SharePoint and Office 365. Moreover, Dock is customizable and enhance employee engagement and collaboration exceptionally.
Schedule a free demo right now!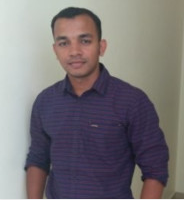 Alex Joseph is a Content Developer with explicit knowledge in Content Marketing and Microsoft Technologies. A writer by day, Alex is a night owl and a creative person. He is also a Movie Buff and DIYer.