Interacting with customers and prospects is a very important part in running a business, a customer relationship management software(CRM) can help you streamline that process. It determines how effective you are in maintaining customer relationships. Good customer relationship management can generate positive business contacts and successful deals. A good CRM solution is a must-have for businesses looking forward to building a potential customer base. Here are the best features you should expect from a CRM.
Full Customization
Every business is different in terms of its processes, requirements, functions, etc. It is essential to make the CRM solution completely blend into your business operations to produce the best results. Dock 365's CRM is one such solution that is highly customizable.
Potential Dashboard
The dashboard of your CRM system is a very critical area. Ensure that the dashboard is providing you a complete overview of the deals from the first view itself. This makes the process a lot easier and provides more control over business operations.
Contact Management
It is all about managing your contacts with the utmost care and loyalty. Making each contact important and cared for makes your business connections stronger and long-living. Dock 365's CRM consists of dedicated tabs for contacts and companies to categorize and organize the data well.
Call and Email Directly
Maintaining an easy way to communicate with your prospects is essential. Add contact information into your contacts and company profiles and make a call or send an email instantly from the system. Dock's CRM allows you to send emails or make calls right from the system.
Information and Documents
Managing documents and all sorts of information is another challenge. You should have the ability to attach all related documents and add any critical information to each contact or company profile to deliver better service to each one.
Follow Deals
Making each deal successful and positive is what needed to maintain a positive customer relationship management status. With a good CRM, you can easily track your deals. Find how many of your deals are successful and analyze the shortcomings of the failed deals. The ability to review what went wrong gives you the power to improve.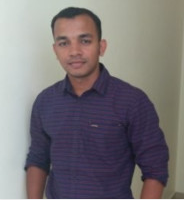 Alex Joseph is a Content Developer with explicit knowledge in Content Marketing and Microsoft Technologies. A writer by day, Alex is a night owl and a creative person. He is also a Movie Buff and DIYer.