Microsoft SharePoint is a fantastic project management solution that offers plenty of functionalities. Automated workflows, efficient document management, search, and configurable lists are some of the major highlights of SharePoint. The best thing about project management using the SharePoint platform is that it allows you to bring all your project information into one place. This will ensure that reporting and collaboration are effortless and most effective. With this blog, we are aiming to enlighten your knowledge about the top ways to configure a SharePoint Project Management solution.
Team sites, easy integrations, and document management capability are some of the major highlights that make SharePoint a perfect platform for managing projects and the complex tasks related to it.
Customize Quick Launch
Team sites have an important part in bringing collaboration and fast processing of tasks. Customize the quick launch – navigation to map the project management processes effectively towards the site.
Manage Project Plan and Schedule
To set a project schedule and plan, you can utilize the Project Tasks List that is part of all SharePoint Team sites. You can plan the project well and assign tasks and responsibilities to the members. You can now easily generate reports to track the progress of each process effortlessly using project management app.
Create Project Status Reports
You can use a list and workflow to create Project Status Reports in SharePoint. These reports can be stored as a history to analyze the progress of various project processes or tasks at any given point of time.
Extend the Project Management Possibilities
By picking a good SharePoint Project Management Solution, you can increase your organization's project management abilities to better standards. Project Management Solution is the ideal option if you are looking forward to exploiting the deep possibilities and features offered by SharePoint and Office 365. Moreover, it offers great integrations to increase functionality and efficiency.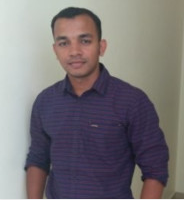 Alex Joseph is a Digital Marketing Strategist with explicit knowledge in Content Marketing and Microsoft Technologies. A writer by day, Alex is a night owl and a DIYer. Alex's theory is to make businesses achieve success with modern solutions and smart exploitation of resources.