Businesses are constantly looking into adopting new technologies to make their operations more effective. As one of the most important parts of your organization, your HR department needs access to the best tools. An hr portal is a useful tool that can help improve your organization's performance. Here are 12 different ways that an hr portal can enhance your business's productivity.
It Reduces Human Error
The one element that gets in the way of an HR department's success is the human element. It's well known that human error is the biggest problem with payroll and other HR processes. Using a comprehensive HRMS to automate your HR processes, you can eliminate a large amount of human error. Automation of various critical processes such as payroll and benefits management can keep simple and major mistakes from slowing down your HR processes.
User-friendly and Flexible
It doesn't matter how effective a system is, if it's difficult to use, it isn't helpful. Many older HR management solutions are inflexible and overly complex. The less time that your HR department spends deciphering your company's HR portal, the more time they can spend on other, just as critical projects.
Makes Tracking Easy
An indicator of an effective business is how much data they collect and what they do with their data. An automated HRMS solution tracks everything related to your HR processes. While you might not realize it, there is a lot of data that your organization should be tracking. Employee time off, retention rates, productivity indicators, etc – all of these are important for your HR department to have easy access to. An HR portal can automate the collection and organization of all of this – letting authorized users see it whenever they need to.
Simplifies Recruitment
Hiring the right employee can be a complicated process. The process from start to finish can be complicated to keep up with, especially with older HR systems. Using an HR portal, you can make the process much simpler. You'll have the ability to create new job listings and post them directly to external job sites such as Indeed and Glassdoor. An effective HR portal will allow you to manage applications, candidate communications, and other important recruiting information all from one place.
Makes the Onboarding/Offboarding Process Easier
Companies with a smooth employee onboarding process tend to see increased performance from their new hires. An HRMS allows you to automate much of the new hire onboarding process. You won't have to set up everything manually; instead, you'll be able to create default onboarding tasks and assign them to different positions. When someone comes into one of those positions, the system will automatically assign them what they need to do without external input. An HR portal also helps with the employee offboarding process – automatically managing much of the process without need for your input.
Improves Organization
One thing that gets in the way of an HR department's ability to succeed is disorganization. If your team can't find necessary documents, it can slow down many important processes. An automated HRMS manages and organizes your documents for you – making everything easy to find and utilize. By having a more organized HR department, you can avoid many of the compliance risks that HR departments face due to missing or incomplete documents.
Increases Morale
Did you know that 75% of employees would stay longer at an organization if they felt that it listened to and addressed their concerns? Your team is your most valuable resource – that's why it's important that your HR department is equipped to take care of its employees. An HRMS solution is faster and better able to react to employee feedback. By increasing morale, you're able to combat turnover rate and increase productivity.
These are just some of the ways that a human resources management system can enhance your business's productivity. If you are interested in getting a more in-depth look at why you should be using an HRMS, we would be happy to tell you more. Watch the recording of our free webinar on the benefits of using a human resources management system. Learn more about it on the sign-up page and register for free if you are interested in more webinars dealing with useful topics.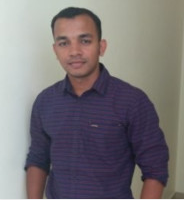 Alex Joseph is a Digital Marketing Strategist with explicit knowledge in Content Marketing and Microsoft Technologies. A writer by day, Alex is a night owl and a DIYer. Alex's theory is to make businesses achieve success with modern solutions and smart exploitation of resources.