Corporate training is considered as a must-have for any aspiring business. The process helps businesses to make their employees capable of staying competitive in the fast-growing business conditions. However, corporate training is not an easy process. It takes a big amount of time and cost to train people to a certain level of skills and compliance. Learning Management Systems can make the process even easier today. Here are some facts about how Learning Management Systems can improve corporate training processes.
Keep Improving Employee Performance
Training needs can arise anytime. As new technologies, solutions, and business processes can be introduced to an organization, you need a training portal which can quickly meet the requirement. With E-learning courses, a Learning Management System can keep improving your employee performance easily.
Save Training Cost
Conducting corporate training as a classroom or face to face classes is costly when compared to the training processes of an LMS. By saving training cost, you can invest more money in other productive resources. Moreover, this also eliminates other practical difficulties faced by traditional training programs.
Compliance Training Made Easy
One great responsibility of corporate training is making the new hires ready for the new office culture and work process. With micro-learning enabled e-courses, learning management Systems can quickly make the new hires ready to give their 100% performance.
Consistency in Content and Learning
Furthermore, an LMS let you keep the content and learning resources in a uniform and consistent state. As employees from all our business locations will have the same e-courses designed for different purposes, you will be able to maintain the same quality everywhere.
Matching Company Requirements
Another great way an LMS improve corporate training efforts is through their ability to design and execute unique courses. Training employees for new technology, products, or a new business process can be easily done.
Flexible Learning Curve
Finally, Learning Management Systems allows users to have great flexibility in the way they like to access the courses/system. There are no time/geography constraints involved in the processes. Employees can access the e-learning courses provided by the company anytime they wish, from any location they want.
Not all Learning Management Systems will have the same features, but Dock LMS has all the above-mentioned advantages.
Dock 365 Intranet Portal Will Power Up Your Organization!
Dock 365 Intranet Portal is designed to fulfill all demands of the rapidly changing business world. Powered with Microsoft SharePoint and Office 365, it is the perfect corporate intranet solution that let users experience a great digital workplace.
Schedule a free demo today!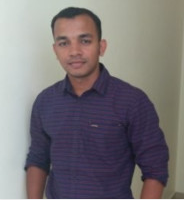 Alex Joseph is a Content Developer with explicit knowledge in Content Marketing and Microsoft Technologies. A writer by day, Alex is a night owl and a creative person. He is also a Movie Buff and DIYer.