Customer relationship management solutions are a must-have for businesses with a decent amount of salespeople in their workforce. A CRM solution can empower them to handle sales activities, processes, and data effectively. By organizing, managing, and handling these activities or data for your sales department, your organization can achieve some big benefits. It will not only make life easier for your sales teams, it will also help you streamline customer relationships and sales. As salespeople are not always working in front of their laptops, having a mobile CRM app puts them in a very advantageous position. We are presenting you with 10 ways a mobile CRM solution can help your sales team to become smarter and efficient.

1. Optimized Mobile Interface Enhance Workflow
When we say a mobile CRM app, it doesn't just mean a CRM solution that can be opened in a mobile device. You will need a CRM app that is specifically designed and optimized for mobile devices such as smartphones, tablets, etc. Mobile-optimized UI, push notifications, and audio notes are some of the main features offered by these solutions. Furthermore, these apps can be synced with desktop solutions to make them work well.
2. Integration with Social Media Platforms
To become more effective in engaging and communicating with potential customers and prospects, you need to be where your target customers are spending much time. As modern CRM Apps now integrate with social media platforms and similar app, it is easier for salespeople to interact, reply, and engage with prospects and customers quickly and most efficiently.
3. Become Proactive and Act Instantly
Being proactive is one of the main quality salespeople should have. It can win great deals consistently. However, when away from their desktops or laptops, it was tough to stay proactive. But with a CRM mobile app, you will have access to all data and features of your CRM solution, thus able to service your prospects even when outside the office within seconds.
4. Updates About Collaborative Functions
The overall user experience of CRM solutions deals with messages, team activity, lead updates, sales activities, and more. It is important to stay up to date with these collaborative functions to stay top with your sales efforts. With the latest updates and data, you can always stay sharp and accurate, which is a must to impress clients.
5. Calendar Integration for Better Planning
Dates and timings have a key role to play in winning deals and closing deals. To follow up prospects and opportunities without fail, you need to mark them on the calendar. A calendar thus plays a very important role in enabling you more power to keep track of all your sales activities and avoiding conflicts with your fixtures. With a calendar integration, your CRM mobile app becomes more powerful and effective.
6. No Customer Will Leave Due to Dissatisfaction
Customer dissatisfaction is the worst scenario you ever face in your life as a salesperson. Most of the time you can avoid this unfortunate situation by serving users better. With timely replies, actions, and solutions, a CRM app gives you the power to make customers feel that the organization cares about their welfare and complete satisfaction actively. It completely avoids any situation where customers leave due to dissatisfaction.
7. Make Human Errors Minimal
Sales activities, as well as customer support activities, involves a lot of tasks that are interconnected. With a well-crafted CRM mobile app, you can process all of them with great quality. This allows you to handle all sales and customer support activities from a single app without leaving space for human errors.
8. Custom-Made CRM Solutions
Even though sales activities and processes are similar in most businesses, it is always recommended to have a custom-made CRM solution. This allows your team to work more precisely and leave a better impression among customers.
9. Developer-Support for Impeccable Performance
As a growing business, you will always have changing requirements and needs. Find a CRM solution provider that offers you anytime developer-support to stay competitive all the time. Dock 365's CRM solution and mobile CRM app are offered with the support of expert SharePoint developers. You can schedule a demo anytime to learn more.
10. Stay Updated 24/7
Last but not the least, the main advantage of a CRM solution is its ability to keep your team updated 24/7. You can take all information, tools, and a CRM platform anywhere you go. You will be ready to interact and take sales actions 24/7 when you have a mobile CRM in hand.
Keep these 10 ways a mobile CRM can help your sales team in mind and pick a good mobile CRM for your sales team.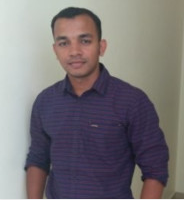 Alex Joseph is a Digital Marketing Strategist with explicit knowledge in Content Marketing and Microsoft Technologies. A writer by day, Alex is a night owl and a DIYer. Alex's theory is to make businesses achieve success with modern solutions and smart exploitation of resources.