Is your organization equipped with enough technology to exploit the data generated by consumers? If not, this is the right time to prepare for the future. It is becoming very competitive out there and to close deals more often you should be able to assess customer data efficiently. A CRM system can help you handle all interactions with the customers in a tidy and progressive way. Artificial Intelligence is proved to be a very impressive technology that can enhance all these processes when used correctly. There is no doubt that AI technology will be widely implemented in the CRM sector soon. Before getting started with the AI implementations, let's see how sales organizations can prepare to embrace the change by using a proper CRM system.
The Artificial Intelligence Surge
The best thing that AI can offer to businesses is the intelligent processing of consumer data or other relevant data that influence sales or customer's decision-making instincts. This happens in real-time and the data will be processed in such a way to make it usable for sales teams instantly.
Opportunities for Sales Organizations
There are plenty of reasons why the sales processes can make huge benefits from the implementation of AI. The AI-powered sales solutions have already generated huge demand among the salespeople. The selling process can be highly boosted with the support of AI. You will be able to reduce risks, prioritize prospects based on data, and make smarter moves when AI is nicely infused into your CRM process.
Processing Good Data
Customer Relationship Management is one area that is greatly depended on data. Your business might have created a lot of good data, but is that accurate enough or are your employees able to make the right use of it? This is where AI can make a big difference. Data accuracy will increase, and recommendations can make decision making easier for your sales reps.
Optimize Sales Planning
Sales Planning is a complex process that demands a lot of effort from your team to get the right output. By using a custom CRM solution, you can reduce the difficulty level in this process. AI can help you do the work even better by doing more accurate guesswork and recommendations based on the available data. For better implementation of Artificial Intelligence, your business requires two things: A good sales plan, and a nicely established data foundation.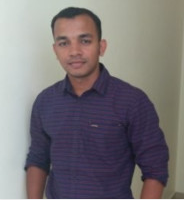 Alex Joseph is a Content Developer with explicit knowledge in Content Marketing and Microsoft Technologies. A writer by day, Alex is a night owl and a creative person. He is also a Movie Buff and DIYer.