Technology Can Enhance Project Management, But Do You Know the Best Tools?
Topics: Project Management
Successful projects bring reputation, productivity, and of course money. Getting projects completed with the right quality and quantity in time is the perfect formula you can apply to witness success consistently. As technology is here to help you out in all business processes today, things got a lot easier than yesteryears. Project Management Systems are very common in businesses aggressively following big goals. We would like to give your organization a guideline on finding the right tools that can help you manage various project management areas. By this, you can save three things: Time, Energy, and Money.
All three factors above are critical factors every business would like to gain or save for sure. Before getting detailed about the various area in project management where your employees can improve using various tools, know the challenges they are facing in day to day work. Handling limitless tasks, documents, emails, meetings, and other activities is tough.
Let's see how you can reduce their burden by cleverly picking tools designed for project management.
Visualizing Progress
Tracking projects, and knowing their phases and progress is essential to take necessary decisions and actions for successful completion of each project. Scrum boards and Gantt charts are a great solution to track down the status and time needed for various steps. There are digital versions of these tools and applications that give better outcomes.
Identifying Resource Availability
One most crucial support every project management team need is a tool to identify and assign tasks and activities to users based on their availability. Without a centralized solution, there are chances for conflicts which leads to missed deadlines and overbooking.
Custom Reports
Generating reports and analysis is a time-consuming process. As the project report creation takes more time, the project that needs to commence after the current one will get delayed. A custom program or option to create reports automatically can save a lot of time and produce more efficient reports and tactical figures.
Feedback Management
Feedback's and requests are a very sensitive factor that has a great influence on a project. Reactions, suggests, requests and feelings expressed by the stakeholders need to be addressed smartly to get the best outcomes. With intelligent feedback tools, organizations can make this area safer and workable.
Assign and Manage Task
An online application to assign tasks to users is a must-have when multiple projects are running at the same time. Committing tasks are easy but remembering them and getting them done in time is tough. From simple tasks to the most complicated ones, it is easier to handle with a task management tool. The managers will have better control over the tasks assigned to their team members too.
Dock's NextGen Project Management System
We at Dock have developed a custom SharePoint Project Management Solution that is loaded with all the above-mentioned qualities and features. Powered by Office 365 and Microsoft SharePoint, you get all tools required to complete your projects with a 100% success rate and good efficiency.
Schedule a free demo now!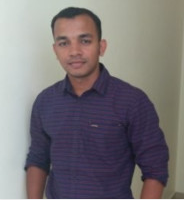 Alex Joseph is a Content Developer with explicit knowledge in Content Marketing and Microsoft Technologies. A writer by day, Alex is a night owl and a creative person. He is also a Movie Buff and DIYer.