Look, we get it, mistakes happen. Not everyone is an expert in using SharePoint. Inevitably, there will come a time when an inexperienced user clicks the wrong thing in a Document Library and blows everything up. Okay, maybe it's not "inevitable," but it's definitely happened at more than one organization. Luckily for anyone in that situation, there's a way to fix everything. Not by making it right, but by resetting everything back to when it was working. The recently implemented Library restore feature in SharePoint Online can help you turn back time to when your Document Library was perfect and pristine. Let's take a look at the feature and how to use it.
What is the Library Restore Feature in SharePoint Online?
The Library restore feature allows you to revert a Document Library back to the state it was on a previous date. You're taking an older version of the library and overwriting the current, messed-up state. This can be a lot easier than having to manually track down the issue in an attempt to resolve it. Instead, you can use the Library restore feature and have everything under control within minutes.
How to Use the Library Restore Feature in SharePoint Online
Go to the Document Library you're trying to revert.
Click the gear icon > Restore this library.
You'll be greeted with a screen where you can choose restore points. Either use one of the default options or choose a specific point by selecting Custom date and time.
Here you'll see a slider that allows you to choose a specific restore point. Note that this can only restore up to 30 days out.
Scroll down to see all of the activities on the date preceding the current day's date.
From here, you can choose a specific time during the date to restore - i.e. choosing to restore a document from August 25th at 11:42 pm. Any changes made to the library after this point will be erased.
Once you've chosen your point, click Restore.
A warning will pop up asking if you want to restore this library. Click Restore to confirm your choice.
What To Do After Using the Library Restore Feature in SharePoint Online
While the hard part is over, there are still some steps you need to follow after you use the Library restore feature:
A page will pop up telling you the library is being restored.
The library will go into Read-Only mode for users until it is restored.
Depending on the size of your library, it can take some time to restore. Once it's done, you'll get a confirmation message saying that your Document Library has been restored.
If you go to the library feed, you will see new activity as it restores, deletes, and updates documents to return them to their previous state.
SharePoint will create a new version of each document that was revised and restored to capture the restored change.
Things to Know About the Library Restore Feature in SharePoint Online
There are several things that you should know about the Library restore feature in SharePoint Online:
You can only restore a Document Library up to 30 days.
Only Site Owners can use the Library restore feature
Restoring files uses version history and the recycle bin. If you've turned off version history, SharePoint won't be able to restore files to a previous version.
SharePoint can't restore files that have been removed from the site collection recycle bin. Be careful before either manually deleting items in there or emptying it.
Uploading a file/folder after deleting it will cause SharePoint to skip the restore operation for that file.
If SharePoint cannot restore some files/folders, it will create a log file to capture these errors. The names of these will begin with "RestoreLog" followed by an individual ID. You can share this log file with Microsoft's support team to troubleshoot any issues that may come up.
You can only use the Library restore feature if you're using the modern experience in SharePoint Online.
Conclusion
Mistakes happen. Thankfully, when mistakes happen in SharePoint Document Libraries, you can make it so they never happened. If anyone makes a mistake in your Document Library, just follow the steps above and you'll be able to restore the library back to when everything was perfect.
You can find more SharePoint tutorials like this on our blog so make sure to check back there everyday. If you are interested, you can also sign up for our mailing list and receive an email every time we publish a new blog.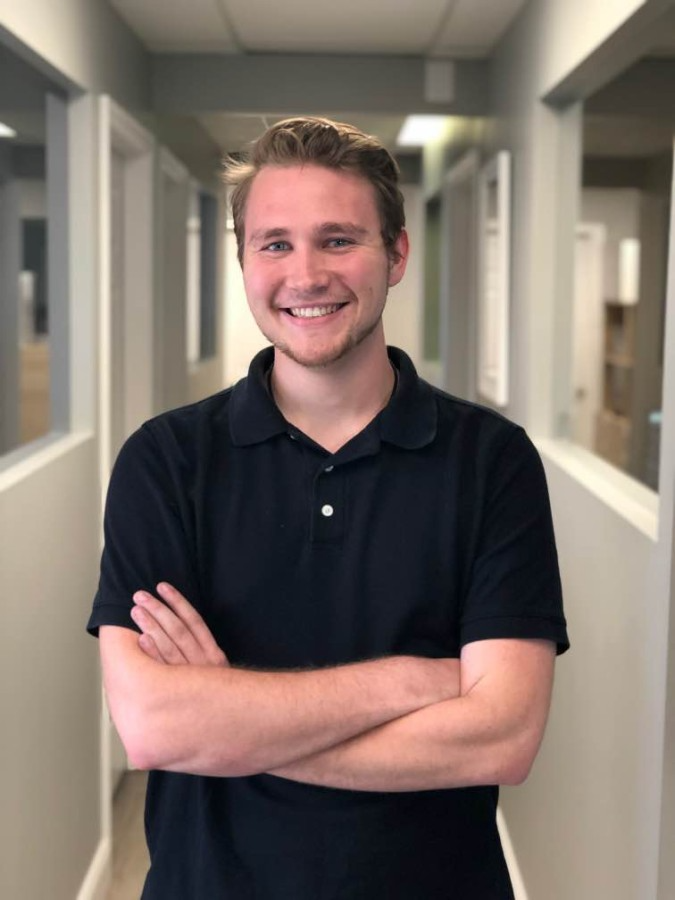 Quentin Russell is a Content Specialist with knowledge of Content Marketing and Social Media Marketing.