The ability to store and retrieve data is very important in most applications and devices today. It is one functionality that makes many new technologies work exceptionally. In the case of Microsoft SharePoint, the storage limit is one factor that determines how well you can collaborate and manage content. The best technique to make the most of the available storage and to utilize it efficiently is to use storage metrics reports on SharePoint Sites effectively. In this blog, we will tell you how to use storage metrics reports on SharePoint Sites effectively.
What Happens When You Run Out of Storage in SharePoint
You will keep getting warnings when you cross the storage limit in any of your SharePoint sites. The best way to get rid of this is to understand the available storage and plan your activities accordingly. You can access site/library/folder/file level storage metric reports to analyse the storage and take necessary actions to stay consistent with the overall performances.
Steps to Access Site Level Storage Metrics Report
Checking storage metrics at the site-level gives you a fair idea about how much storage you have consumed, and the storage left for any given site. Here are the steps to access site level storage metrics report from the SharePoint Admin Center:
Go to the Office 365 App Launcher and choose Admin.
From Admin centers, select SharePoint.
Click on Active sites from the Sites drop-down.
From the list that shows, you can review the storage consumed by each site in the Storage used (GB) column.
You can see the sites that consumed the largest storage space first by picking the Larger to smaller sort option.
Click on the 'i' icon at the top after choosing a site's checkbox to get additional information regarding the total number of files, activities, permissions, etc.
Steps to Access Library/File Level Storage Metrics Report
Finding the site that is triggering the out of space error is not enough to solve the issue most of the time. Finding the Library, folder, or file that is causing the issue will let you take the right action to solve it immediately. Here are the steps to access library/file-level storage metrics reports on a SharePoint site.
Click on the Settings icon from the top right part and choose Site information.
Choose View all settings.
Select Storage metrics, listed under Site collection administration.
Now you will get a list of all components in the site with storage each item consumed.
Click on each item to see which library or folder they belong to and see the files that are taking up more space.
Take necessary action to avoid any possible storage issues at this stage.
How Site Storage Limits Work in SharePoint
The number of licenses your organization has is the factor that determines the amount of Microsoft SharePoint storage available for your organization. In case you have run out of space, the Microsoft 365 Global Admins in your organization can opt for more storage space for the subscription you have.
Here is how you can check the total available storage space and currently available space:
Go to the Active sites page from the new SharePoint Admin Center.
In the upper-right part of the page, you can see the total storage available for your subscription, and the amount of storage consumed by all sites right now.
If you have configured Multi-Geo in Office 365, you can also see storage consumed across all geo locations in this space.
Generally, the total amount of SharePoint storage available for your organization is made available for all sites equally. You do not have to assign a storage limit for each site in a normal case as it is managed automatically. However, you can always switch to the 'manual' mode if you wish to set storage limits for sites.
Steps to Manage Site Storage Limits
Here are the steps you will have to follow for managing site storage limits in SharePoint:
Go to Settings page in New SharePoint Admin Center.
Ensure that you are signing in with an account with admin permissions of your organization.
Click on Site storage limits.
If the current option is set to Automatic, change it to Manual.
Select Save.
Steps to Set Individual Site Storage Limits Manually
Once you have set the site storage limits to the manual, you can specify the amount of storage usable by each individual site.
Here are the steps to set individual site storage limits of a SharePoint Site manually:
Enter Active Sites page from the new SharePoint admin center.
Ensure that your account has enough admin permissions to perform these actions.
Choose a site and select Storage.
Enter the maximum storage that can be allowed for the site in GB.
Turn on the option Set notifications.
You can also choose at what percentage you wish to get notified regarding the storage limit of the site.
Click Save.
How to Request More Storage When Out of Space
In case a SharePoint site becomes out of space, site admins can ask for more storage. Global and SharePoint admins can then allow more storage as required. Here is how site admins can request more storage:
Enter the Site Settings Page.
Select Storage Metrics option listed under Site Collection Administration.
Choose Request more quota in the upper right portion.
The global and SharePoint admins in your organization will now receive a storage request email.
With these options, you will be able to manage the available storage for your SharePoint well. Hope you find this post useful. Let us know your thoughts in the comment section below.
Have a good day!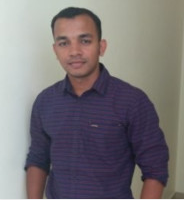 Alex Joseph is a Content Developer with explicit knowledge in Content Marketing and Microsoft Technologies. A writer by day, Alex is a night owl and a creative person. He is also a Movie Buff and DIYer.