We are at the turning point of a decade; a lot of things have changed or are changing. According to a study, more than 35% of the workforce in US consists of millennials, and that number is set to go up in the coming years. The new millennial work force has brought new culture into the workplace - requiring many companies to update their policies to accommodate. Most organizations are now implementing somewhat relaxed policies, as productivity is what matters the most nowadays. So, it is important to draft your HRMS policies in such a way to best accommodate the changing workforce.
Here are our tips for updating your company's HR policy without any hassles.
Pay Attention
While managing HRMS policies, it is important to always be in the know about the changes in federal or state laws. Each year, new laws and regulations are passed that might affect your business. Make sure to keep a lookout for anything like that so you can update you company policies to stay compliant. For instance, laws in states like California have been passed that prohibit "use it or lose it" PTO policies. It is essential to stay updated about federal and state laws all the time.
Do Regular Reviews
Make sure that you are periodically checking on your policies and reviewing them for necessary updates. The longer you without reviewing your policies, the more you risk letting your company's policies becoming out of date. HR representatives should see to it that they schedule a regular review for the organizational policies to keep up with changing laws and update the HRMS policies in a timely manner.
Policies to look out for
There are many policies to look out for in the entire policy structure of the organization. Some of the basic ones address things such as dress code, use of social media, cellphone use, and other kinds. It is essential that you draft these policies cautiously.
The dress code policy varies for different organizations. This is a policy that covered a major portion of the employee handbook in the past, but now, with the emerging of the new generation into the workplace and the fashion and culture they've brought, lenient dress code policies have been drafted to accommodate them. Moreover, most companies just put business casual in the dress code policies without naming anything specific. Companies are more interested in productivity nowadays, and as long as they are getting their required output, what the employees are wearing simply doesn't matter.
One other policy that should be carefully drafted is the social media policy, since it has become an imperative part our lives. Although it is impossible to control how an employee uses their personal social media out of work, what your policy should concentrate on is how the organization is expecting for the employee to behave on social media. You should develop a general social media policy that makes sure the employees are not using social media to harass anyone from work or the company itself. Another thing to focus on is the use of social media at work and the guidelines for managing the company's own social media accounts. Your business's social media policy should urge the employees to manage social media in a responsible manner.
One thing to think about is that marijuana has been legalized in some of the US states. If your company is situated in one of those states you drug policies should also be ready to cover this. Your policy should be updated so that it clearly states that while marijuana is legal in the state it's use in the workplace is strictly prohibited much like alcohol.
Digital Employee Handbook
With the wide array changes that are happening in the federal and state laws, it might get difficult to update a physical employee handbook all the time. This is where having a digital employee handbook can help. With an HRMS , employee handbooks and policies can be updated in simple steps, saving time and energy. Switching to using an HRMS might be a big step but imagine the effect it will have on the HR processes. HR representatives using this work management software can easily update these documents from one place and it will automatically be reflected and visible for the entire organization.
Making sure to update HR policies in a timely and relevant manner is of the utmost importance to any organization looking avoid any unwanted problems. Your company's HR should prioritize this as a very important task and see to it responsibly. Your policies should be reviewed annually and keep an eye on official government and federal websites like EEOC and ADA and respective state websites to keep up with the changing regulatory updates.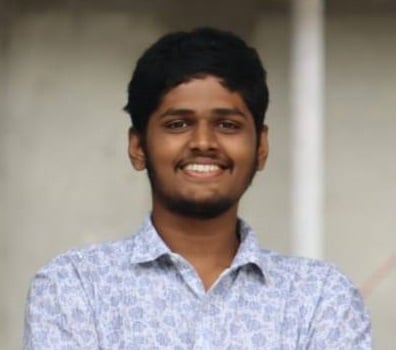 Adarsh is a SharePoint expert with hands-on experience developing various SharePoint and Office 365 solutions.