"Operations keep the lights on, strategy provides a light at the end of the tunnel, but project management is the train engine that moves the organization forward"- Joy Gumz
Undoubtedly, the role of project management is unfathomable when it comes to business success. More and more companies are embracing project management as a way to stay ahead in today's chaotic and competitive economy. In fact, organizations that invest in proven project management practices waste 28 times less money," and typically meet intended goals, on time and on budget 80 percent of the time.
In no time project management has evolved to be a core business competency as it helps to meet business objectives, cut costs, reduces risks, improves success rate.
Why choose Dock NextGen project management solution?
You no longer need to compromise on your project's success, start using Dock's Powerful NextGen Project Management Solution. Our SharePoint Intranet Portal comes with incredible project portal capabilities to ensure seamless project management as well as success.
Exploring our brand new solution
Say no to those complex and inefficient 3rd party software, Dock's NextGen solution is here to transform project management. It enables you to manage your projects and tasks with a single login in a secure and innovative SharePoint environment. Our solution enables advanced customizations and offers countless features.
Features
The hierarchy followed in this solution is
Groups

Projects

Tasks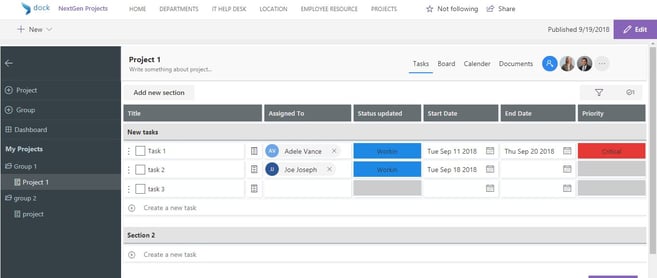 NextGen project management solution
Understanding Groups
With an aim to streamline project management, we have introduced a new feature called Group available on the left pane.

Create separate groups for projects from different departments like IT, marketing, HR, etc.

Assign a project to an existing or newly created group
Creating Groups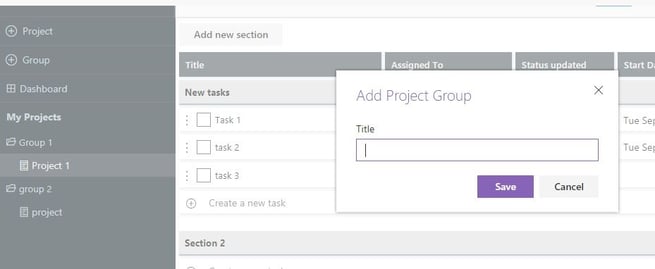 Click on the Group button in the left pane and dialog box appears where you can provide a name to the group

Click save to create a group
Adding new Projects

Click on the Project button in the left pane and dialog box appears where you can provide a name to the project

Choose the group where you want to assign your project

Click save to create a project
Creating new Tasks

As seen in the screenshot above, you can
Create different tasks

Assign it to different project members

Set the status, start date, end date and priority
PS.You can even edit the column title and create new sections as well

Create your own task status
At Dock, we completely understand that enabling advanced customization is the key to customer satisfaction. Viola, you can now
Create your own status as per the project requirements

Add a desired color to it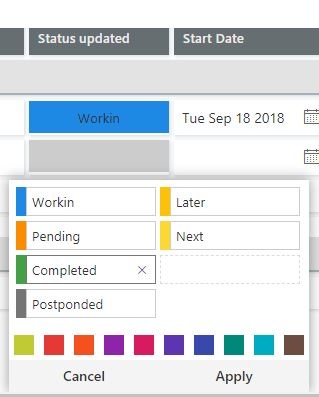 Task Details
Not just add tasks but also incorporate task details. Hover your mouse over the Show Task Details icon right in front of the task you want to enter details as seen in the screenshot below.

Once you click on the Show Task Details icon, a dialog box will appear with three options:
Updates
In this section you can add any comments related to the project. You can even mention project remembers here and they will receive a notification instantly.
Files
You can either upload or drag and drop all the files related to the task
History
Easily view all the changes /updates in your task so far. You can also see the project members who made the changes.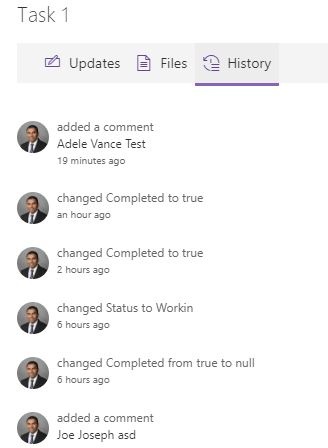 Adding new Project Members
Easily add new members to your project by clicking on icon on the upper right-hand corner
To manage members, see the admin click on show more icon

on the upper right-hand corner
Customize your Project Portal with Filters
You can customize and add separate filters to each field depending on your requirements.
Adding Project Documents
You can not only add documents to a particular task but also add documents related to the entire project.

Click on the Documents tab in the upper right corner and

Upload or dag drop docum

ents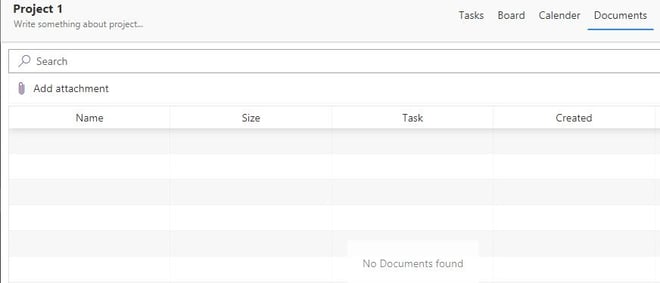 Easy Access to SharePoint Library
Now enjoy all the benefits of SharePoint Document Library right from your project management portal

Click on the open document library icon on the upper right-hand corner to access SharePoint Document Library

Upcoming Features
At Dock, we are constantly improving our solutions to help customers grow and succeed. We will soon be coming with two new features
Board
Offering a complete different layout to showcase the status of different tasks in a project.
Calendar
Never miss any important event/news/update related to not just your project but also individual tasks.
This is just the tip of the iceberg when it comes to the countless features in our NextGen project management solution.
Ready to know more ? Schedule a free demo now!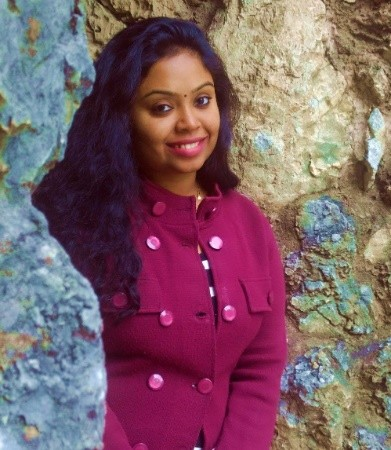 She comes with 4 years of experience in content management and have worked with brands from the US and UK. An enthusiastic content crafter, she loves travelling and learning about new Microsoft Technologies.