Organizations and businesses around the world are searching for new trends and technology which can give them an extra edge over competitors. By increasing your productivity and overall efficiency, it is easier to beat any hurdle in your way to glory. Intranet Portals are here for a long time now, and they are getting better along with time. There are several myths about Intranets that are holding back several organizations from exploiting this wonderful opportunity to organize, collaborate, and communicate with everyone important for their business. Efficient document sharing and storage, project management, human resource management, employment training, etc. are some of the basic features offered by an intranet portal. Communication, collaboration, and productivity are still the most popular terms heard loud when talking about intranets. We would also like to share the top intranet portal trends of 2019 with you. Let's get started with the myths first.
Here are some common myths about Intranet Portals and the facts you should be aware of them.
Switching to the Latest Technology
Getting an intranet portal for your organization is not just about hiring a fancy software platform that gives your team a digital interface that looks something like what we have seen in alien movies. Intranets can act as a gateway to a digital workplace, that let your company works better, unites them in all areas, and make interactions meaningful and easy.
Does Your Business Need an Intranet
Intranet portals can be utilized by businesses from any category and of any size. Credit unions, schools, corporate companies and any kind of business can make use of these portals to streamline and organize their tasks and functions with ease. Learn about some of the popular intranet portal examples to know better.
An Inevitable Transition
This is not going to be a short-term trend anymore. Intranet Portals have evolved to be a necessity for modern organizations. It eventually makes your team complete tasks quickly, and let you use the time for more productive tasks.
Is it Costly for Small Businesses
Budget or the pricing for some of the best Intranet Design Templates is not going to stop you from becoming smarter and up to date. Visit Dock 365's pricing page and know yourself how economic or feasible it is to have an intranet solution.
Now let's give you a comprehensive idea about the latest Intranet Portal trends of 2019.
Compatible for Remote Working
Enhanced mobile integration in intranets ensures that remote team members of organizations will now find it easier to work from anywhere they want. An intranet without mobile accessibility and mobile features are not enough to fulfill the needs of a modern organization.
Social Tools Integration
The tools and features that allow users to be more social in an organization play an important role in setting up the intranet trends for 2019. Blogging, chat, sharing and meetings are some of the best examples for social features offered by intranets.
Digital Workplace
The digital workplace concept is a must-have for all modern organizations today. Not only does this let your employees work from different locations, but it also has great advantages like excellent task processing, document storage and sharing, and ease of communication.
Personalization Options
Personalization is a key feature that you will find in most popular intranet portal examples today. The main highlight here is to create a personalized experience for every user so that they get adapted to the intranet environment easily and keep coming back.
Learning Management System
Another important trend happening in 2019 is the influence of LMS systems in intranet design best practices. A good intranet system should cover all major processes and tasks of an organization. Learning Management Systems integration allows organizations to tick this requirement right away. Dock's LMS solution is perfect for businesses looking forward to utilizing this new trending capability.
Book a free demo right away and see Dock 365 Intranet Portal live.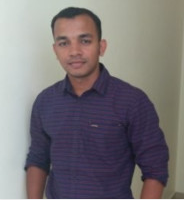 Alex Joseph is a Content Developer with explicit knowledge in Content Marketing and Microsoft Technologies. A writer by day, Alex is a night owl and a creative person. He is also a Movie Buff and DIYer.