Managing projects is always challenging. Nevertheless, an effective Project Management solution can do wonders. It not only makes planning easier but fosters collaboration, teamwork, provides a bird's eye view of all the company's projects. Not just that resource management, project schedule, streamlining workflows, budgeting everything is covered. In short, you can manage the entire lifecycle of your projects.
Customization is a key aspect of project management as no two projects are the same. With this understanding, Dock offers an advanced project management solution. Meet NextGen Project Management Solution. Right from project requests to task management, we have covered it all.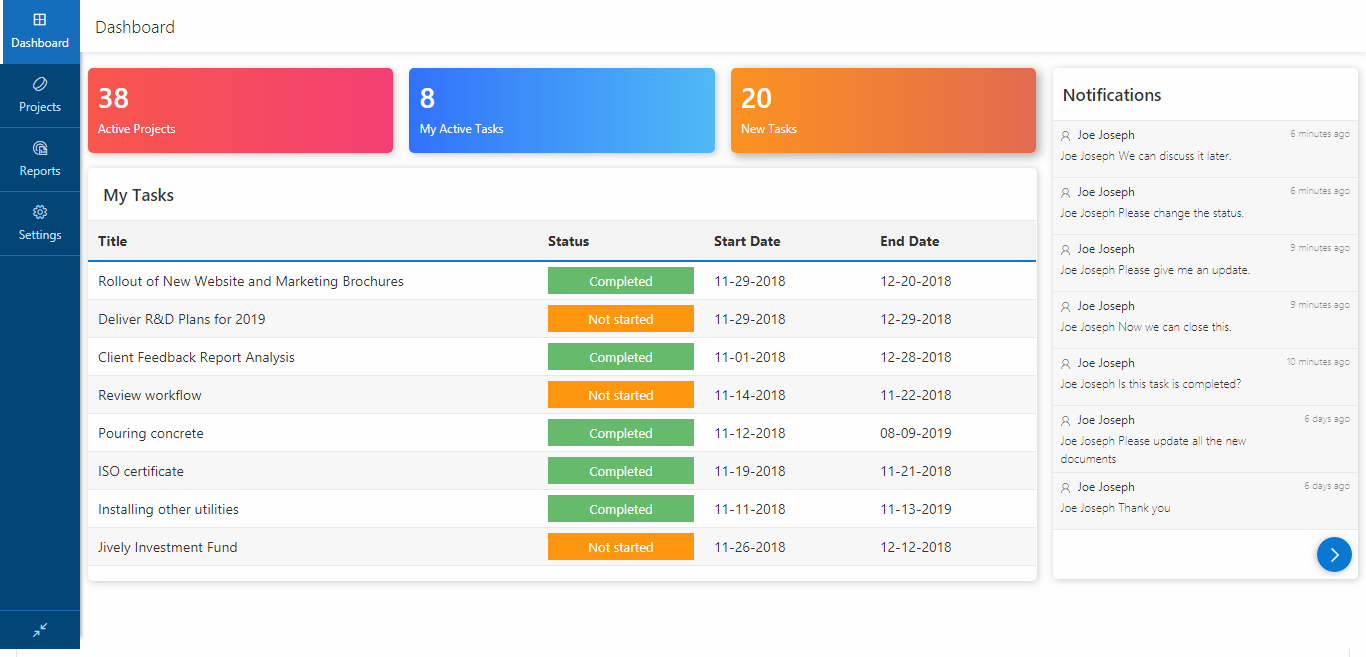 Dock NextGen Project Management Solution Dashboard
What makes NextGen Project Management Solution different?
There are thousands of Project Management Programs available in market today but what makes NextGen different is the fact that it is powered by Microsoft Office 365 and SharePoint.
Why NextGen Project Management Solution?
Watch the video to know more
Task Management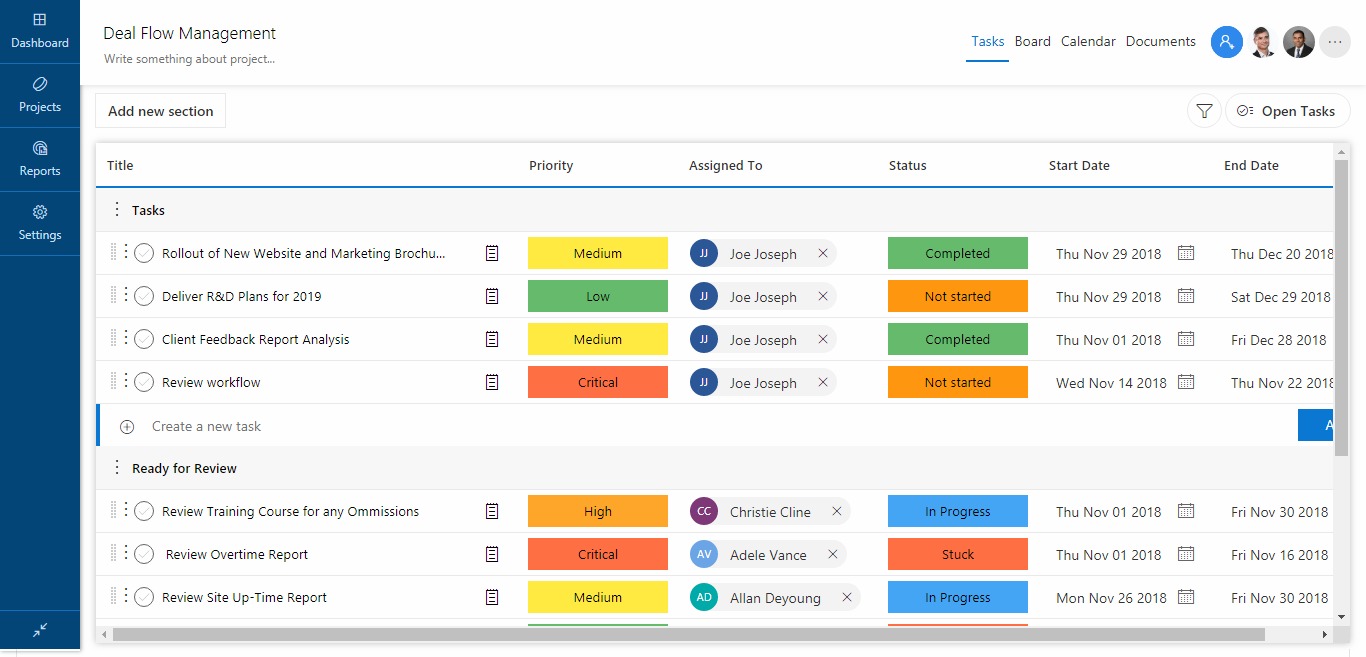 Tasks are an integral part of projects whether they are big or small. With customization at its core, NextGen offers a platform that helps you organize tasks in a way that aligns with your business goals and project needs. Gain more visibility into your projects with factors like status, who is working on what, priority, start date and end date presented in a visually appealing manner.
Manage Resources
No organization big or small has an infinite pool of resources or money, at some point of time or other, you will be required to meet deadlines with limited resources. In order to do this, you need to have real-time visibility into who's working on what and task turnaround times. This will help you allocate tasks based on skills, roles and availability. Thus ensuring that you maintain optimal workloads while completing the project on time.
Project Scheduling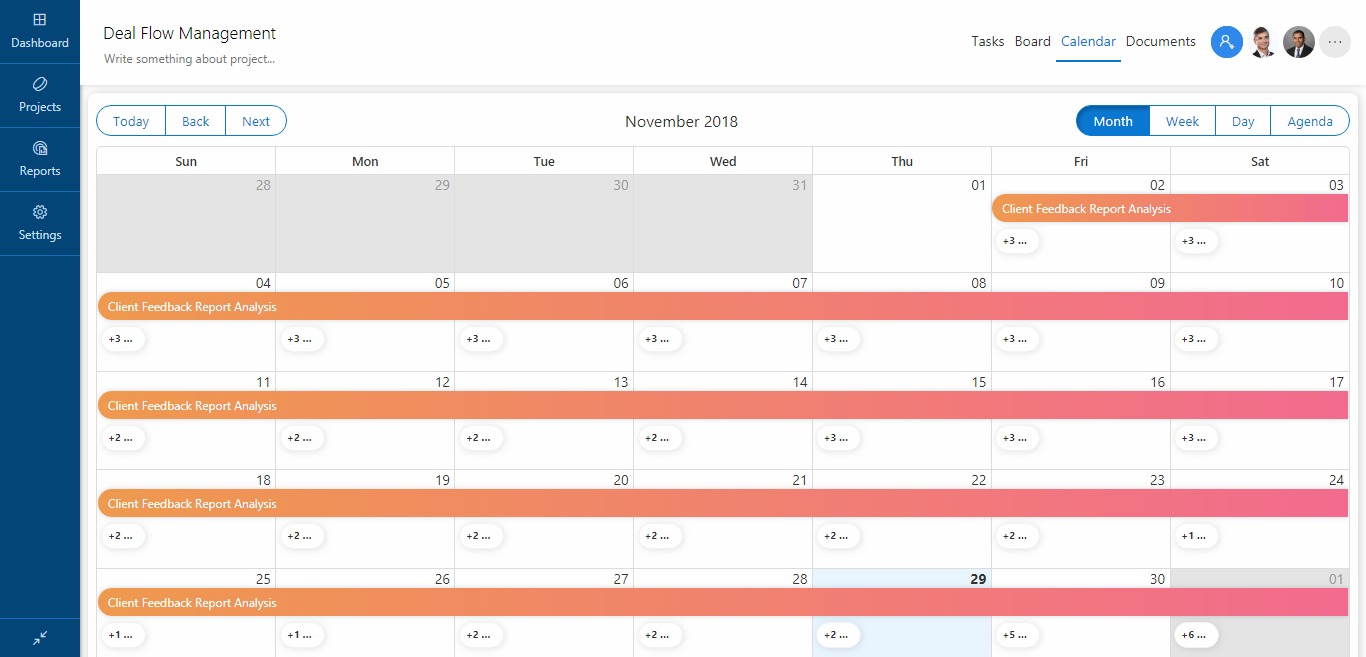 Project Scheduling plays a vital role in ensuring success. NextGen project management solution offers a customizable calendar that enables users to effectively schedule their project in terms of project timeline, resource allocation, quality assurance, financial documentation. This not only reduces redundant costs but also improve customer satisfaction.
Automate Workflows
Bid goodbye to manual handling of mundane workflows. Automate workflows to gain better control over your projects. It enables you to focus more on core business product/service,minimize inefficiencies, reduce costs, improve communication and ultimately revenue.
Measure insights and improve results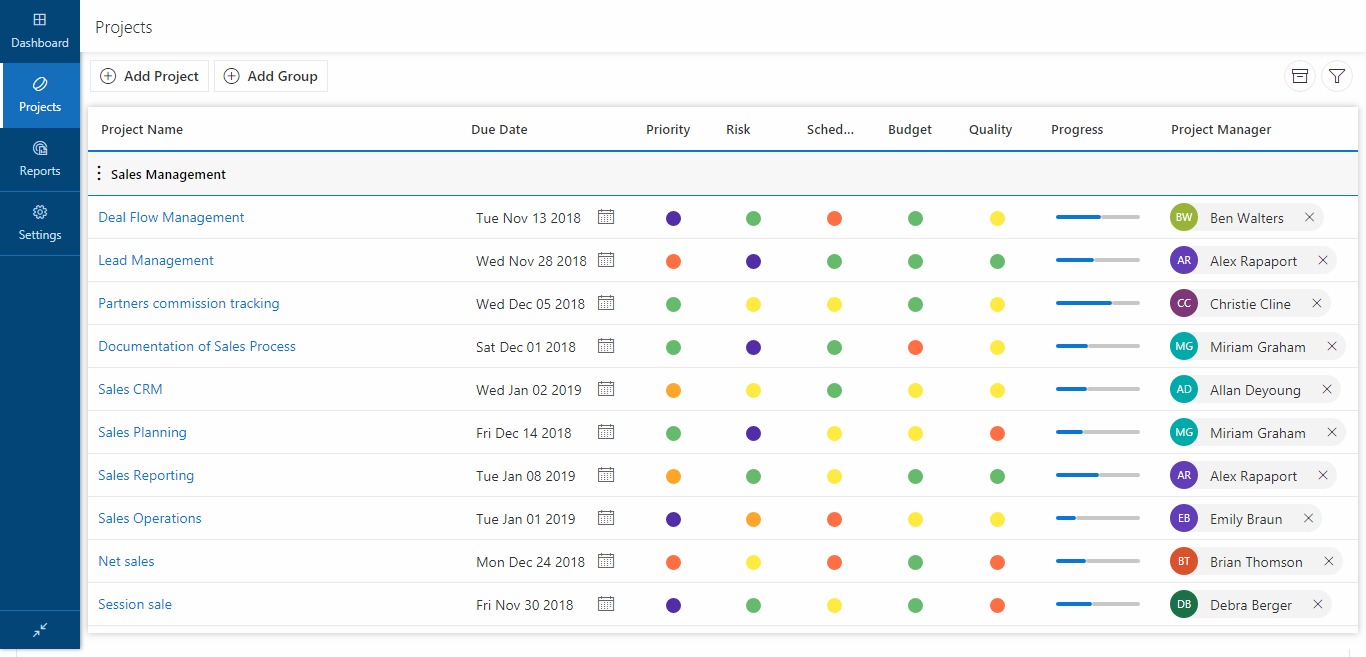 Drill down on details like risk, priority, budget, quality, progress and schedule to see the big-picture view of the project. Quickly analyze individual as well as the team performances to make changes and improve the process. Streamline workflows and processes with accurate information to ensure project success.
Unmatched Collaboration
Powered by SharePoint and Office 365, our project management solution facilitates unmatched collaboration. Your team can easily communicate , collaborate on tasks, documents from anywhere at anytime using any device.
Get your business moving with NextGen!
Schedule a no-obligation Demo Now.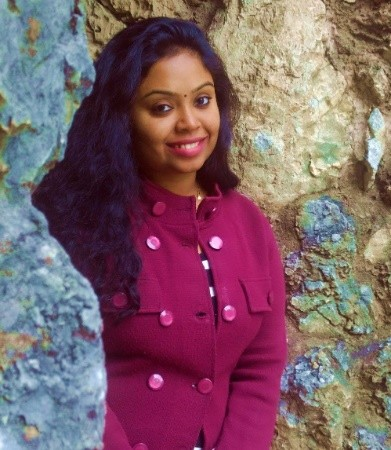 She comes with 4 years of experience in content management and have worked with brands from the US and UK. An enthusiastic content crafter, she loves travelling and learning about new Microsoft Technologies.