What is your approach to customer feedback? It doesn't matter what category your business belongs, getting feedback from the customers and processing them for achieving better outcomes is a must-do. You can improve customer service with this process. Some companies employ the services of an automatic CRM solution to manage this. Moreover, you can earn fantastic inputs to achieve our marketing goals, product quality, and gather suggestions and complaints from users. Marketing is an important process that can bring you more potential customers. Let's discuss 5 tips to optimize your marketing strategy using customer feedback and CRM.
Customer Retaining Programs
Finding new customers can be tougher and more expensive than maintaining the present customers. Furthermore, your loyal customers can even bring new customers if they have a good experience. To make this happen, you need to have exciting customer retaining programs. By presenting special privileges, discounts and offers you can retain customers easily.
Invest in Customer Support
You cannot expect all your customers to reach your store or office directly. They might use the internet, phone, email or other communication mediums to engage with your brand. Ensure that the customers get a warm welcoming no matter which way they are contacting your business. Investing in a CRM is also an important step in this process, it will amplify your customer relation strategies.
Update Buyer Personas
Buyer personas are a critical part of every marketing strategy. It gives you a clear picture of your customer's needs, requirements, priorities, etc. Customer feedback allows you to add more dimensions to the buyer personas. Hence you can make them more accurate and automatically achieve better success rates.
Improve Marketing Material
Your marketing material should be created by giving importance to the buyer personas you have made. Consider what topics they might be interested in, and what information will be useful to them before making material for marketing purposes. May it be blogs, freebies or any other material distributed among customers, consider customer feedback to make it purposeful and exceptional.
Get A CRM System
A CRM system can help you manage your customer interaction better than anything. CRM solutions in markets have features ranging from a brilliant home page view that gives you a complete overview of the customer relationship activities, to separate tabs for contacts, companies, tasks, and reports, CRM will give you total control of your custom relationship status.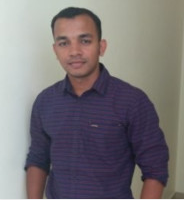 Alex Joseph is a Digital Marketing Strategist with explicit knowledge in Content Marketing and Microsoft Technologies. A writer by day, Alex is a night owl and a DIYer. Alex's theory is to make businesses achieve success with modern solutions and smart exploitation of resources.