Every company has to go through contract management process. There will inevitably be a time where your business has to manage a written agreement with another business. Whether this is a partnership, a purchase, or the solicitation of a vendor, you will have to have a contract agreement. Most people think of the contract management process as simply writing up an agreement and signing it, but that's not the case.
The contract management process is a series of actions that will guide you through each stage as you develop an effective way to handle each company agreement and see them through to their conclusion. It's important that you understand each stage of the contract management process so you can know what to expect and ensure optimal contract management. Businesses often make use of the advanced features of a contract management system to stream line their processes.
With that said, let's take a look at the 7 stages of contract management.
Planning Stage
The planning stage is one of the most important stages of contract management. You need to create a contract management process that suits your company's needs and resources. Your contract management strategy needs to be a flexible, streamlined process that accounts for creating all kinds of agreements. When developing your strategy, you need to think of things such as what kind of contracts your company is working with, who is responsible for what stages of the process, what issues have occurred in the past, and what resources are needed to implement the strategy. Once your contract management strategy can answers these questions, you'll know that you're ready.
Implementation Stage
After outlining your contract management process, it's time to implement your plan. Generally, this involves the deployment of an automated contract management system to set up and execute contract-related tasks. Part of this involves migrating all of your contracts and vendors into one centralized place. One thing to note is that onboarding is a key part of this process. Everyone involved needs to know what your goals are and how to use the tools that they will be using. If they are unfamiliar with either of these, they could introduce a number of issues and errors into the contract management process.
Pre-Contract Stage
Now that you have the foundation for your contract management process established, it's time to begin implementing it for new contracts. This involves the creation of new "boilerplate" agreements for standard contracts. You need to be creating documents and templates that suit your needs and help you remain compliant. There are several things to note when building new contracts. First of all, try to make things as simple as possible. If you can, try to find a contract similar to what you're looking for and make some tweaks to fit your needs. Developing a contract from scratch can be difficult and time-consuming. Once both parties have agreed and signed the contract (usually using an e-signature solution), it's time to move on. It's important to keep track of the audit trail, who handled the contracts documents and when, it will come use in future compliance audits. Some best contract management systems are offering very good audit trail keeping features.
Handover Stage
Once a contract has been created and signed, it's time to hand it off to the people who will be executing the contract. Usually, the people negotiating the contract are different than the people fulfilling it. In this stage, it's important to ensure a smooth handover so everyone involved knows what they need to do to remain compliant. Take the time to walk everyone through the contract details so that you can confirm individual roles, responsibilities, and milestones.
Contract Stage
This is the stage of the contract where your contracts are finally enacted. While this may be one of the easier stages, it's no less crucial to manage properly. Poor management of active contracts can create problems for your business. That's why it's important that you constantly monitor your contracts. You need to pay attention to all of the terms of the contract and regularly check that everything is happening as it should. We recommend using a contract management system to help you plan and organize your active contracts.
Pre-Renewal Stage
Contracts don't go on indefinitely. Eventually each contract you build will come to an end. There are several ways that a contract can end. You may arrive at the termination date, it may be renewed, or you choose to terminate it prematurely. Choosing to end a contract in any of these ways may have possible penalties or terms that you need to pay attention to. That's why it's important to monitor your contracts that are close to expiration. This way, you can see what needs to happen with a contract and evaluate whether you want to let it end or renew it. This way, you can know what you plan on doing and maintain an effective contract management process. With automated notifications and alerts of contract management systems, you can make sure you never miss a renewal date or other important due dates.
Post-Contract Stage
If you choose not to renew a contract, there are still some actions you need to take. If there are any termination conditions - including final invoices, fees, providing notice dates, etc - then you need to meet them. This way you can avoid any final issues with your contracts. Once you've done this, it's time to archive the contract. By organizing it this way, you can access it later and see if there's anything you would do differently. A contract post-mortem can provide you valuable insights into your contract management process so you can make changes and improve it.
Conclusion
The contract management process is a long one. It requires careful preparation and moderation in order to be done properly. Any mistakes in the process can cause major setbacks and open your organization up to financial damage (either through fines, fees, or penalties). By going through the stages described above, you'll be able to get a better handle on the contract management process and avoid a wide range of mistakes and pitfalls.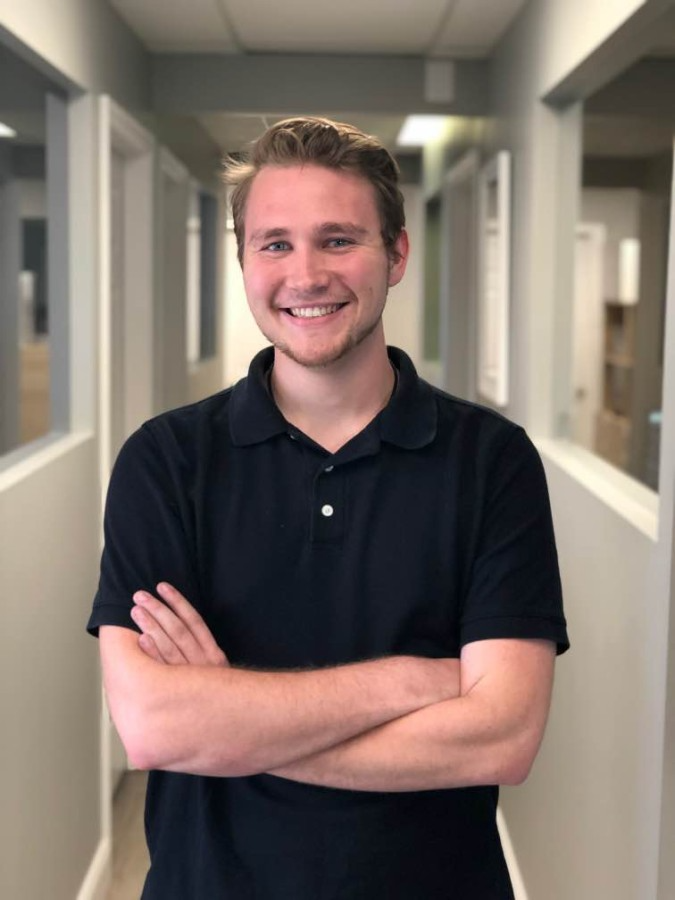 Quentin Russell is a Content Specialist with knowledge of Content Marketing and Social Media Marketing.