Technology has given you a lot of advantages and opportunities in the past. Everyone including the individuals, organizations, brands, and all kinds of industries are utilizing technology to do things exceptionally well. Have you tried technology to lessen your difficulty in managing projects? Project management can be done more efficiently and accurately using technology, a project management solution. We are about to introduce you to some of the best benefits you get while using Microsoft SharePoint and Office 365 for managing projects.
Built-In Task Dashboard
While integrating the latest version of SharePoint into your organizations Microsoft Office Suite, one of the main things you will notice is the built-in task dashboard. It has a simple user interface as the dashboard shows selected and critical tasks as well as individual task statuses. It offers a variety of ways to review the progress of tasks and quickly identify areas that need attention. Plus, the best part is that it comes to set up and ready for your project teams to begin working on tasks in the best possible order.
Pre-built Project Templates
You can utilize SharePoint set up pre-made templates for projects. These can easily be included in project sites. Increased standardization supports project teams and sets the foundation for future development or migration to a full-blown Project Portfolio Management solution. Setting up these easy to use project templates efficiently allows for necessary business analysis to identify the group and classify project work.
Project Task Lists
One of the most interesting aspects of the SharePoint management feature is the ability to use detailed project tasks. Tasks may include both the predecessor and the successor task-linking. This helps project leaders prioritize and sequence essential tasks more efficiently and intuitively. Project teams can also relocate task lists, instead of just building task lists where the relationships between activities are accounted for when managing work.
Enhanced Workflow
The SharePoint project management feature enhances workflow across all levels and teams by organizing and combining key content from multiple project sites into one efficient and accessible framework. Instead of team members having to visit each project site, they can find everything they need for their everyday work tasks. They can also view the progress of collaborators and teams working on the same tasks and see how everything in their shared project comes together.
Data Backup
Technology makes it possible to back up all your data on an ongoing basis and keep records on file even when your computer crashes. By storing everything in the cloud or a secure and separate hard drive, you can be certain that your project will not fail due to a computer glitch.
Instant communication
Instant communication modes give you the opportunity to work from any location, whether your own home or on the road. According to Forbes, one in every five Americans currently telecommutes for work. With that telecommuting comes with the necessity for instant communication via messaging, email, telephone, video calls, and more.
Time and Budget Tracking
Modern SharePoint Project Management Solutions life Dock's NextGen System helps you calculate or track the time spent on each project, so you don't have to pay such close attention to the clock. It can also simplify tracking the budget which is also a challenge earlier. Our Project Management Solution pretty much does the math for you.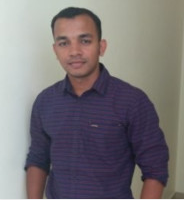 Alex Joseph is a Digital Marketing Strategist with explicit knowledge in Content Marketing and Microsoft Technologies. A writer by day, Alex is a night owl and a DIYer. Alex's theory is to make businesses achieve success with modern solutions and smart exploitation of resources.