We love SharePoint because it is simple at the same time powerful enough to handle a lot of stuff at a time. Though the default setup of the Microsoft SharePoint is not very easy to configure or understand sometimes, it is still very effective and consists of huge potential. When you go into your SharePoint Sites, there will be a lot of options, and elements on each page or site that are placed permanently. Sometimes, they might seem like unwanted elements on that page, but these default SharePoint features are adding value to the overall experience and changing them without understanding their functionality might cause problems. In this blog post, we would like to tell you about some of the major default SharePoint Features you should not remove for getting the best experience possible in the long run.
SharePoint Start Page
Is your team considering the SharePoint Start Page as an unwanted entity? It could be because they do not understand the actual function of this page. A better training and proper understanding of this page make them visit this page more often than Ariana Grande's Instagram page. From the SharePoint Start Page, you will be able to find all sites and portals within your organization and access them. You will also find news from different sites, and news posts recommended by Microsoft Graph. When accessing through SharePoint Online, the page also offers functionalities like creating news posts, finding people, files, and sites, etc. However, the available options depend on the permissions your admin has assigned to you.
Get the mobile app' option
There are many people out there who are considering the 'get the mobile app' option annoying. Even after downloading the SharePoint mobile app, this option will still show up. Do you really need to bother about this? SharePoint mobile app is fantastic as it allows the user to access all documents, lists, and links in their sites. For organizations, the 'Get the mobile app' option is good as it prompts the users to download the app and access SharePoint even when they are away from the office. In this case, you have nothing to lose but there is a big advantage to gain if you see it positively.
Recycle Bin
The recycle bin link you will find on the left side of the Team site is another major factor that many SharePoint users are considering as unwanted. This is another good example of cases where they are not understanding its functionality. The recycle bin is a place where all the deleted items are placed. It is almost the same as the one you find in desktop computers. You can access files as well as restore deleted files from his location. To restore items from a recycle bin you need special permission. On team sites, the recycle bin is shown by default on the left side, whereas on communication sites it is hidden by default. It is essential to have this option when you require to restore deleted items. If you need just a read-only site, then you create a communication site and solve the problem. Otherwise, the Recycle Bin link is an advantage.
Not Following option
The following option is a very useful option when it comes to making the findability of content high. By following sites, you are prioritizing them in your searches. So next time when you search for content, it shows up easily, and you do not have to search infinitely. Another advantage is that if you are following a site, it will be easier to Save As from MS Office apps to SharePoint Sites and Document Libraries. Above, all the following sites will show up in your SharePoint Start Page and Mobile App, which makes it easier to navigate too.
Do You Still Want to Remove the Default SharePoint Features?
Still, if you want to remove those links or options from SharePoint Sites, then you can get that done too. All you need is to have expertise in Custom code/CSS. Even if you do not have that expertise, you are safe. You can easily find custom SharePoint services and custom SharePoint developers who can easily do that for you with a reasonable charge. And if your requirement is specific for a department, we at Dock 365 Inc. can help quickly. We have listed a bunch of productivity solutions which can turn useful for all sizes of businesses and organizations.
Next time when you think about removing any of the SharePoint options listed above, think about the possibilities we have shared here. If you have questions, please feel free to comment below.
Have a good day!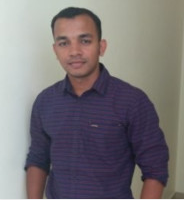 Alex Joseph is a Content Developer with explicit knowledge in Content Marketing and Microsoft Technologies. A writer by day, Alex is a night owl and a creative person. He is also a Movie Buff and DIYer.