There are lots of Project management tools available to choose from. If you don't believe me do a simple Google search, and you will be met with countless waves of suitable products . They all seem similar and claim to be the best solution available. While some of them may be great products, the best solution is one that is going to meet all your needs. In this article, we're going to go over all the features you need to ensure a platform has before selecting a Project Management Solution.


1. Collaboration
When managing a large project, each member is designated with individual tasks in the team. In order to make sure everyone is on the same page, a project management solution helps in simplifying team collaboration. When a member has inquiries or concerns, he/she can immediately get the right response through communicating with the team internally—with the right people in the right project—without looking for other sources. This reduces the time lost in searching for answers. It also optimizes the sharing of documents, timelines, and status updates to notify everyone of relevant information such as how much work is done and how much is left to be finished.

2. Documentation
Many business use Excel spreadsheets, while others even still use pen and paper, to keep track of their team project's progress. However, having this type of arrangement exposes you to potential errors. 88% of spreadsheet data contains errors which are alarming for organizations that use it as a go-to tool for handling business operations and implementing financial analysis. Using PM software guarantees accurate data-based documentation.

3. Resource management
Resource management is another reason why project management software is useful. Aside from your team, managing your resources is vital to ensure proper operation so as not to waste everyone's time. Knowing the materials, you'll have to use in a project lets you work on it without hitches caused by a missing tool or equipment. It is a feature that outlines the resources that will be used and when they'll be used. It also calculates the cost of its usage, accordingly. Why is this helpful? It lets you avoid lacking resources and over-using them to reduce expenses by ensuring you will only pay for them when you use them.

4. Scheduling and planning
Without a system in place, it can be difficult for your team to stay within schedule because of the lack of a set guideline on what should be accomplished by who and when. Time is lost when employees report to work without knowing the tasks they should be doing. This often affects one's productivity. Utilizing the software outlines Projects, and tasks and makes them visible. Setting deadlines and priorities, along with scheduling, avoids misunderstandings and overlapping of responsibilities and schedules. Having the capability to receive notifications when there are changes to existing tasks, or if you get assigned a new task like with Dock's Project management Solution is critical for success.

5. Budget management
Each project comes with a cost which is included in a budget along with contingencies and profit. A project manager's goal is to keep the actual cost below, or at least at, the estimated cost in order to maximize the profit earned by the company for the project. To manage expenses efficiently, simply creating an Excel spreadsheet won't do the job.


Dock is a Pre-Built intranet portal for your organization. It is powered by Microsoft SharePoint & Office 365. Dock also comes with project management, contract management, and many other business productivity features. Dock creates sustained, connections and conversations across the organization, promoting better employee experience and organizational performance. When
Click below to schedule a Free Demo.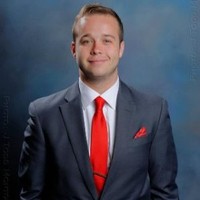 Edwin is a Marketing Content Developer and Strategist, who has 3 years of experience in creating and curating content for Brands form the US in many industries. He is an avid sports fan, movie buff, and trivia aficionado.