Microsoft Teams is improving at a great pace to help businesses achieve more from their abilities. In this fast-improving platform, there are still a lot of things many businesses or managers miss. It is normal because there are hundreds of options that you can tweak to customize or personalize the way it works for your business. Today, we are going to talk about what happens when you delete a channel in Microsoft Team. Before getting into details we would like to enlighten you about some important information regarding the processes, and features involved in the deletion of a channel in Teams.
What Is the Type of Channels Available in Microsoft Teams
You should know the type of channels available in Teams to understand how things work differently for each type of channel. Here are the two types of channels you will see in Team:
To understand what happens with its SharePoint side when you delete a channel in Teams, you should learn the activities that take place when you create a channel in Microsoft Teams. Users might have a misconception that Microsoft Teams is storing their files, showing all files related to a channel, etc. Storage activities in Teams are handled by SharePoint. Whenever you create a channel in Teams, a folder will be automatically created in the corresponding Document Library in SharePoint. By clicking on the files tab in each channel you can view all files in that document library.
In the case of a Standard channel, the files are stored in the default document library which is part of the SharePoint site connected to Teams. Whereas for Private channels, files will be sent to a dedicated site where all the channel documents will be stored.
What Happens When You Delete A Channel
When you are deleting a standard channel from Microsoft Teams, it will remove the channel from Teams, but the folder with documents will remain on the default SharePoint site.
When it comes to deleting a private channel, it not only removes the channel from Teams, but also the SharePoint site and all documents stored in it.
Steps to Restore A Deleted Channel
If you have accidentally deleted a channel or if you want to restore a deleted channel for some reason, it is possible too! Only thing is that you must be a Microsoft 365 Group owner to perform this restoration.
Here are the steps to restore a deleted channel in Microsoft Teams:
Go to the Teams Section in your Team Application.
Click on the ellipses next to the Team name and choose Manage Team.
Choose Channels tab and select Deleted drop-down seen on the left side.
Click on Restore option shown next to the deleted channel name.
In the pop-up that appears, choose Restore once again.
The channel will now appear under the Team it was created.
If it was a private channel, the SharePoint site deleted along with it will also be restored automatically.
How to Restrict Your Team Members from Deleting A Channel
Accidental deletion of channels and irresponsible removals will take place if you have not taken the restriction options or permissions levels seriously. You can organize all your activities in Teams by controlling what team members as well as team managers can perform. It is a very good idea to restrict permissions for deleting a channel, conversations, and files corresponding to each channel to be on the safe side always.
Here are the steps to restrict permissions to perform certain actions related to channels in Teams:
Go to your Microsoft Teams App.
Click on Teams at the left and select the dots seen next to the Team name.
Choose Manage Team.
You will see a lot of options with checkboxes.
You must uncheck 3 options from those options to prevent your team members from deleting channels.
Here are the 3 options you need to uncheck:
Allow members to create and update channels.
Allow members to create private channels.
Allow members to delete and restore channels.
You can also uncheck or check other options along with this if you think it is necessary. By knowing these options, you can now create, delete, and restore Microsoft Teams Channel appropriately. Whenever you create channels in Teams, make sure you configure all these options carefully. Hope you liked this blog post, and you got some useful information today.
We have a blog in the topic 'How to Enhance an Existing Office 365 Group with Microsoft Teams'. Take a look if you find the topic interesting. It might change the way your team is working with Microsoft Teams now.
Have a good day!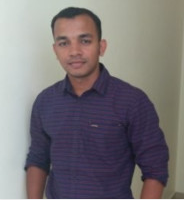 Alex Joseph is a Content Developer with explicit knowledge in Content Marketing and Microsoft Technologies. A writer by day, Alex is a night owl and a creative person. He is also a Movie Buff and DIYer.