The processing and completion of projects with great efficiency and quality are crucial for all businesses. Both established and startup companies are eager to manage their projects with these features to achieve the best results. Dock's SharePoint NextGen Project Management Solution is designed to give businesses total control over all projects in an organization. Successful project completion equals more profit and success for your business. In this post, we will explain why Dock's Project Management Solution is the most practical in the market today.
A Good Dashboard
The first thing you will notice in this project management solution is the dashboard. It is clean, simple, and gives you a clear overview of the projects right from the first view. Knowing the number of live, new, and upcoming project deadlines makes it easier for project managers to take actions immediately.
Team Collaboration Simplified
When a member has inquiries or concerns, he/she can immediately get the right response through communicating with the team internally—with the right people in the right project—without looking for other sources. This reduces the time lost in searching for answers.
Data-Based Documentation
Accurate information and data analysis are critical factors in decision making. The success of projects is greatly depended on the documentation and data analysis related to it. Using a project management solution guarantees accurate data-based documentation.
Precise Planning & Scheduling
Without a system in place, it can be difficult for your team to stay within schedule because of the lack of a set guideline on what should be accomplished by who and when. Setting deadlines and priorities, along with scheduling, avoids misunderstandings and overlapping of responsibilities and schedules.
Intelligent Expense Management
Each project comes with a cost which is included in a budget along with contingencies and profit. A project manager's goal is to keep the actual cost below, or at least at, the estimated cost to maximize the profit earned by the company for the project.
Easy Task Management
Tasks are an integral part of projects whether they are big or small. With customization at its core, our NextGen Project Management Solution offers a platform that helps you organize tasks in a way that aligns with your business goals and project needs.
Automate Workflows
Bid goodbye to manual handling of mundane workflows. Automate workflows to gain better control over your projects. It enables you to focus more on core business product/service, minimize inefficiencies, reduce costs, improve communication and ultimately revenue.
Real-time Resource Visibility
Managing your projects by knowing the number of resources available is a must-have capability. With Dock's Project Management Solution, your organization can gain this power instantly. You will have real-time visibility into who's working on what and task turnaround times.
Effortless and Flexible Project Management
Powered by SharePoint and Office 365, our Project Management Solution facilitates unmatched collaboration. Your team can easily communicate, collaborate on tasks and documents from anywhere at any time using any device. Make your project managers lives easy and help them improve their performance.
Schedule a Demo straight away to see Dock's Project Management Solution in action!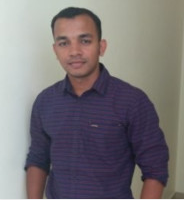 Alex Joseph is a Content Developer with explicit knowledge in Content Marketing and Microsoft Technologies. A writer by day, Alex is a night owl and a creative person. He is also a Movie Buff and DIYer.