Are you still storing your business critical contracts in databases or shared drives ? This scattered and unorganized storage of contracts result in misplaced agreements, lost business opportunities, missed renewal dates, penalties and much more. Organizations with a poor Contract Management System lose 9.2% of revenue every year. Meanwhile, companies using a SharePoint Contract Management System, saw a rise in revenue.
An efficient Contract Lifecycle Management (CLM) is vital for any organization to grow and succeed. It helps organizations save huge money in terms of efficiency gains, customer satisfaction, improved efficiency and much more.
Needless to say, leveraging Microsoft Office 365 and SharePoint for Contract Management offers countless benefits. The platforms offer unmatched capabilities when it comes to scalability, collaboration and security,
Implementing a SharePoint Contract Management System built on Office 365 and SharePoint offers good returns to businesses heavily invested in the Microsoft ecosystem. Dock's SharePoint Contract Management System is one such solution. The platform is designed to leverage all the inherent capabilities of SharePoint and Office 365 to offer efficient and effective Contract Management. To know more, watch this video.
Advantages of Dock Contract Management System based on SharePoint and Office 365
Single Login
Why invest in expensive and complex third-party Contract Management Software? All you need to do is a single login into your Office 365 environment.With Azure Active Directory single sign-on, users have profile based access to Office 365 applications. Thus, centralizing user account management and eliminating the need to manage multiple user accounts for various software.
Centralized Repository
Ensuring better contract visibility across an organization, Dock powered by SharePoint and Office 365 offers a centralized space to store and manage contract documents, milestones,different versions of a contract other important documents. Users can easily search for contracts using any device from anywhere at anytime.
Dock Contract Management System -Contract List
Around-the-clock availability and reliability
Owing to an unmatched 99.99% uptime, Office 365 is highly reliable. In the face of natural disasters or calamities, contracts and other important documents are always available with SharePoint backup and restore.
Co-Authoring, Internal & External Collaboration
Let your employees co-author the same contract document effortlessly irrespective of location, time or type of device using the familiar Microsoft Office interface. Not only can you collaborate with your internal team but also with external parties like vendors. Share documents through secure guest links. With Dock you can easily add vendors along with details like
Vendor Name

Type of service

Contact Name

Phone

Risk
Dock Contract Management System -Vendors List
Interactive Reports
Leveraging Power BI, Dock provides a 360-degree view for users. Easily create, publish and share interactive reports across devices to meet a host of business needs. With incredible visualizations and multi-perspective view, derive critical business insights.
Dock Contract Management System -Reports
Highly Secure
Features like multi-factor authentication, encrypted e-mail + data loss prevention,security audit trail ensure that SharePoint and Office 365 have the top-notch security system. Thus, making it the perfect platform to handle sensitive data like contracts.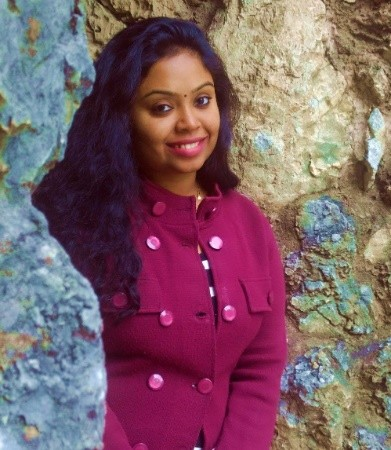 She comes with 4 years of experience in content management and have worked with brands from the US and UK. An enthusiastic content crafter, she loves travelling and learning about new Microsoft Technologies.