Organizations of all sizes should consider their employees as their greatest asset. It is important to manage and treat the employees in such a way to add value to them and to keep every process regarding them up to date and attended without delay. The scope of Human Resource Management concept is very relevant at this point. With HRMS, organizations can measure the overall value of their employees and enhance their future value with streamlined investments and assessments.
Significance of HRMS
In a way, employees are a significant lifeline of an organization, and they can make or break an organization according to the way they are managed. HRMS can play a significant role in hiring, training, managing and retaining of the employees. Talent acquisition is one area that needs to be given greater importance as it is very crucial to find the right people who fit into key positions in your organization. Orienting of new employees is also an important aspect that HRMS can handle wisely. Along with blending in new recruits with utmost confidence and interest, you should also consider motivating employees by increasing their skillsets and enhance career potential.
Benefits of HRMS
As a tool, the HRMS can present all data needed for managers to make crucial decisions. They can be considered as a cloud-based HRMS which offers benefits like cost cuttings, no paperwork hassles, easy to use UI, and plenty of other comprehensive features. Another great advantage of these cloud-based solutions is that they make the switch easier. Organizations have already started displacing HRMS and HR systems with the HRM system in order to futureproof their biggest assets; the employees.
On the other hand, there are solutions that are adapting to the changes and presenting all outstanding features in the proven HRMS systems.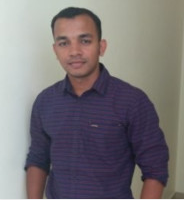 Alex Joseph is a Content Developer with explicit knowledge in Content Marketing and Microsoft Technologies. A writer by day, Alex is a night owl and a creative person. He is also a Movie Buff and DIYer.