Alright, so we have the announcement of Microsoft Training Services that's going to help a bunch of tech savvy people across the globe! It's a customized learning service intended for Office 365 and Windows 10 users so that they can leverage learning mechanisms without relying on expensive training and change management teams.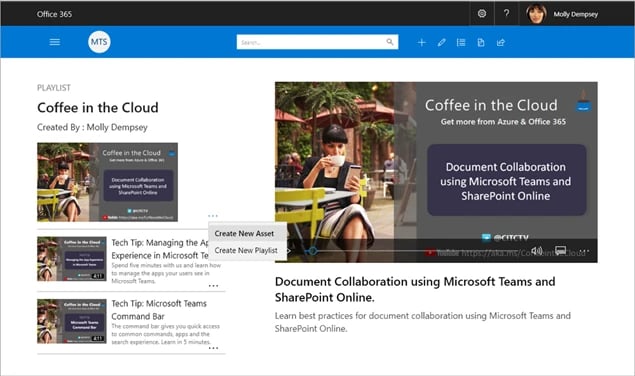 Photo: Microsoft Training Services
Over 25 companies worked on the pre-pilot mode that helped Microsoft to test their service effectively. So, what are the key challenges faced by employees during their training on how to use Office 365 or related applications?
Relating their business-related activities with the newly installed applications that can enhance productivity levels.

Dedicated training or user adoption programs for meeting the needs of their work requirements.

Making sure that the training content is up-to-date.

Ensuring that the department heads and IT team are well equipped on the latest features/updates.

Able to measure the results of training efforts taken.
How Microsoft Training Services resolves the above issues:
Microsoft supports the customers need by offering training playlist tools that is incorporated with the existing sites or the entire Toolkit for Teamwork experience that provided end to end OOB website for training content and custom adoption.

Latest content is continual and updated automatically, which helps companies to provide a library of latest learning content for their employees and avoiding issues in the future for making any changes to the training.

Flexible and custom content: the administrators have the privilege to show/hide content based on the working environment or customize playlists, which is tailored to their organizational needs. The employees can make their own playlists which can be shared amongst their teams easily.

Measurement tools helps the management to attain valuable insights into training materials that the users follow and the custom playlist types users create and share.
There won't be any extra training packages or resources to be purchased for using it as a training content of a complete site experience solution. The training content is delivered from a Microsoft Azure hosted content store to a webpart hosted on organization's SharePoint Communication Site. You can also install a similar package which offers a complete Toolkit for Teamwork SharePoint Online complete site experience.
Verdict
The Microsoft Training Services looks promising and this will definitely be a value addition for every employee in an organization. This will surely eliminate the difficulties IT team has been facing for years. This solution is expected to release by late July 2018 (Pilot Mode).
We strongly recommend you register yourself for the Pilot waitlist here: https://aka.ms/mtspilot.
Book a
Live demo
Schedule a live demo of Dock 365's Contract Management Software now.
He is a Microsoft Certified Technology Specialist cum Digital Marketing Expert and has experience of 6 years. He loves learning about latest technologies like CRM, collaboration tools, marketing solutions etc.