Fierce competition, stringent policies, changing customer needs are some of the challenges credit unions often face. The unprecedented changes have forced credit unions to do more with less and come up with innovative ways to ensure member satisfaction and loyalty while reducing costs. How do Credit Unions achieve this? One of the best ways is by investing in a technology that will empower employees to efficiently complete their daily tasks, improve both employee and member engagement, communication and collaboration.
Intranet software truly epitomizes this technology as it is an enabler of productivity, collaboration and compliance for different business verticals. But intranet platforms have played a significant role in transforming service sector verticals like banks, credit unions and other financial institutions.
One such platform is Dock 365, a SharePoint based Intranet Platform powered by Office 365 and SharePoint.It is a clean corporate intranet software, which is perfect for enterprise level solutions.Dock is not just a secure intranet platform for your organization but a platform that enables your employees to innovate, discover, organize, collaborate, communicate and connect effectively anywhere at any time on a device of their choice.
What makes Dock even more special for credit unions is the fact that it has a dedicated portal for credit unions.
Introducing Dock- An Intranet Portal Made for Your Credit Union
Do more with Dock
Any credit union irrespective of its size can benefit from implementing an intranet solution. From streamlining workflows to improving communication between employees, departments and members, introducing an intranet can do wonders to financial institutions.
Unleash the power of Dock for your Credit Union
Centralized knowledge

Empower your employees

Any browser, any device, any time

Accelerate productivity

Search and find

Invite and collaborate
Our Credit Union portal is designed to meet your diverse requirements including: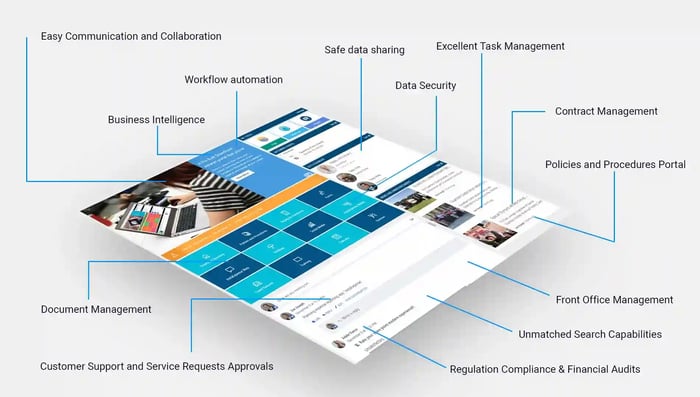 Workflow automation

Safe data sharing

Excellent Task Management

Contract Management

Policies and Procedures Portal

Customer Support and Service Requests Approvals

Regulation Compliance & Financial Audits

Document Management

Unmatched Search Capabilities

Front Office Management

Easy Communication and Collaboration

Data Security

Business Intelligence
Take Dock for a test drive.Schedule a Free Demo Now!
Book a
Live demo
Schedule a live demo of Dock 365's Contract Management Software now.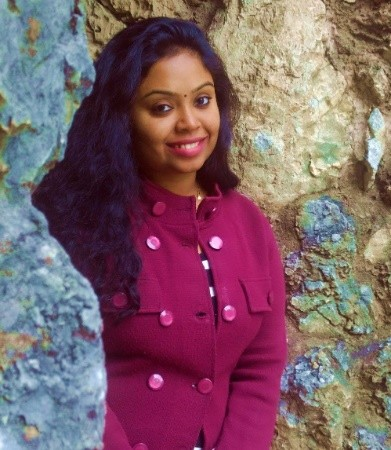 She comes with 4 years of experience in content management and have worked with brands from the US and UK. An enthusiastic content crafter, she loves travelling and learning about new Microsoft Technologies.