If you have been following a SharePoint Intranet Portal for your business, then WebParts should be equally important for your department sites and news announcements, which can be customized based on your requirements. You have the provision to add documents, images, Yammer feeds, videos and more. All you need to do is hit the "+" symbol and choose your desired Webpart to get started. It's that simple.
Remember the Microsoft Ignite 2017 announcements for Office 365? It's happening now and you get to see all the updated/latest webparts for SharePoint Online Environment in a couple of weeks' time.
So, what's new?
Large Tool box WebParts with search and categories
This toolbox has been expanded for users to find the right WebPart by following categories or search. Hover over to the item and select "+" sign to add. Use inOrder to access the larger toolbox area, you will need to click on the upper-right, inside facing arrows symbol. It expands and showcases all the available WebParts listed by categories and follow the upper search box inOrder to access the WebPart you wish to use.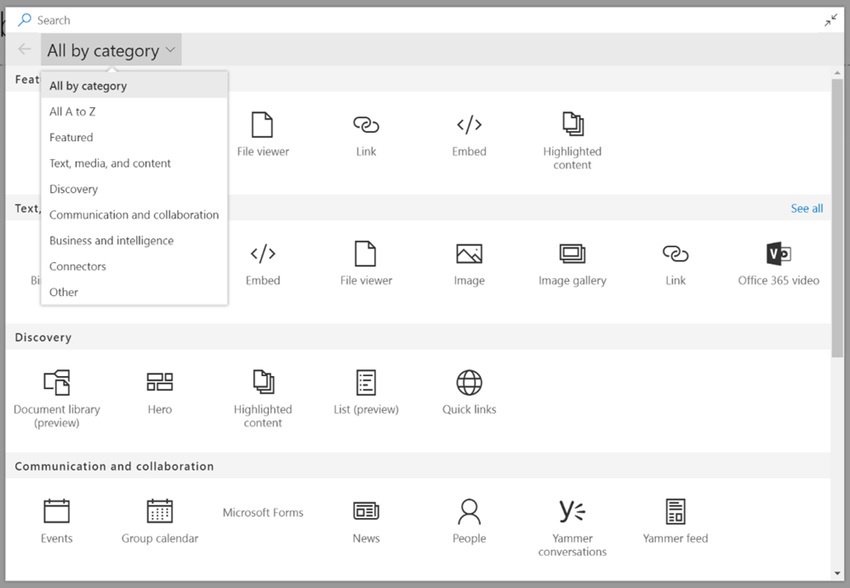 File viewer feature
Now you can embed office documents or over 270 file types from your SharePoint libraries. This WebPart is an update for Document WebPart and along with Microsoft Office features such as Excel, Word and PowerPoint, it supports PDF, 3D files, text and codes etc.

Highlighted content updates
With this WebPart, you can choose more designs and layout options like Masonry, Filmstrip and additional filtering features. This helps you to refine your documents and configure metadata mapping inOrder to display the search based results within the WebPart. And that's not all! You can further refine to a complete personalized experience for each visitor with refiners "tokens" to showcase results that is related to them using "Me" token or date like "Today" token.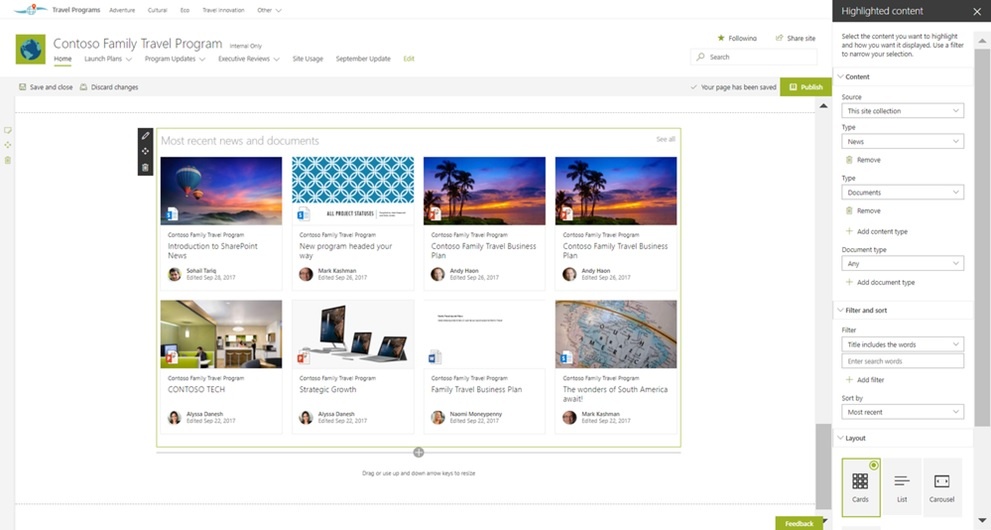 People
Doesn't it look amazing? I am in love with this new interface. This feature shows more profile information with areas to add customized links and descriptions of the person.

Microsoft Forms
This is an updated Excel Survey feature we have in SharePoint. Create your surveys at forms.office.com, get the final Share URL and display the updated survey right on your SharePoint site or form. You can also select to show the results once the user has submitted the form too! Also, if you have made any changes to the form anytime from forms.office.com, the survey gets updated automatically on your SharePoint site/form.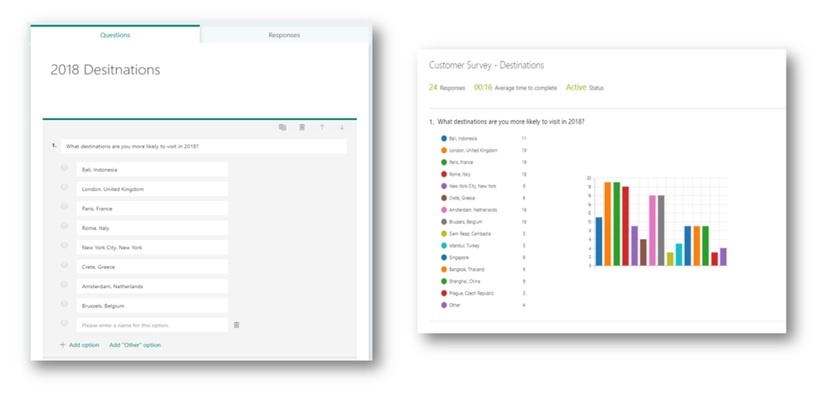 When to Expect?
The above-mentioned features are expected to be out by mid of November 2017 starting with the First Release Customers and should be available worldwide by end of December 2017.
Book a
Live demo
Schedule a live demo of Dock 365's Contract Management Software now.
He is a Microsoft Certified Technology Specialist cum Digital Marketing Expert and has experience of 6 years. He loves learning about latest technologies like CRM, collaboration tools, marketing solutions etc.