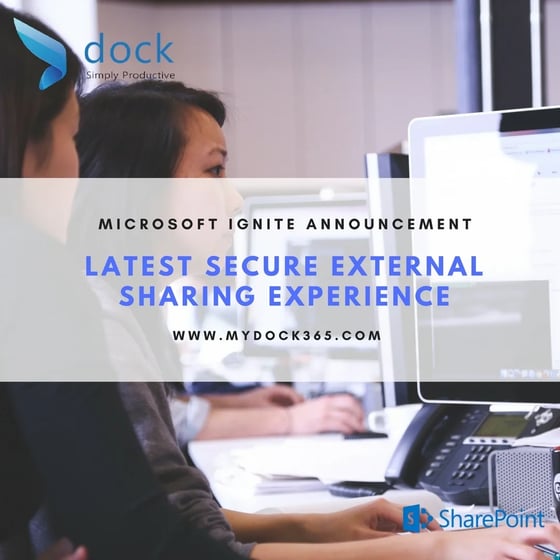 We are one of the lucky ones that attended the Microsoft Ignite 2017 in Orlando, Florida! Regardless if you were there in person and caught the updates, it's a great deal of information to soak in. Let us guide you through the upcoming changes. Microsoft announced a major upgrade on the way external sharing of folders/files works on both OneDrive and SharePoint Online. In this blog, we will be sharing the latest secure external sharing experience in Microsoft SharePoint.
Ensure that your recipients get complete access all the time
Microsoft Office 365 helps users to share files/folders effortlessly with the help of shareable links. When the link is received by the recipients, they can click on the links and access the files immediately without going through a long process. You can create your own custom links that can be used by your contacts, which are shareable within your team that's within your organization.
However, if you require extra security and need people with the link proving that they are intended recipients. Check out the below image – look how easy it is to assign links for specific people.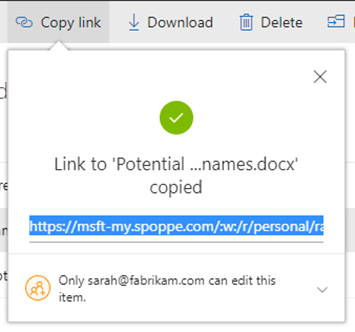 Let's take the case of sharing files to recipients outside your organization. They will receive an email with a time-limited, verification code while opening the link. The user is required to login with the email account to which the secured link was sent earlier.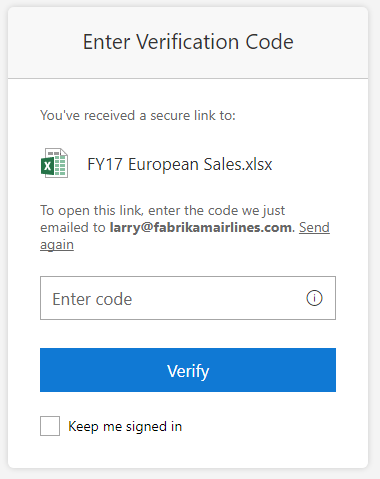 These secured links help the external users to access files/folders easily without using a Microsoft Account. However, a Hotmail or Live email account is required to login to the SharePoint environment.
Email based verification codes are effective and easy for providing secure access. It's familiar to users who uses secure internet sites, which verifies user identity by inputting security codes via text message or emails.
Re-verification of identity
Good news for the SharePoint/IT Admins! They will be able to specify how often the external users need to get the new codes and re-verify their email addresses. Your organization's files and folders can be protected with this governance control when the external user has left the organization, or any other circumstances where they have lost access to the assigned email accounts.

This feature can be enabled by going to "Sharing Section" in SharePoint Admin Center.
The IT department will be able to recognize secure links and provide access to external users using the above standard method, which is particularly beneficial for financial institutions.
In the modern workplace, there are scenarios that involve collaborating directly with vendors, clients or customers to complete projects. The scope of collaboration has changed to not only include your organization's Office 365 subscribers, but has also extended to business contacts that are not part of your corporate domain. In the past, these scenarios were made possible by implementing extranets with system administrations taking the additional responsibility of managing and owning the underlying infrastructure, user identities and federated logins. There are tools available today to easily manage them. If your organization performs tasks that involves sharing documents or collaborating directly with clients, vendors or customers, then it's high-time that you move to the external sharing features of SharePoint Online. This allows for sharing content with people outside your organization who don't have licenses for your Microsoft Office 365 subscription or Office 365 Licenses.
Book a
Live demo
Schedule a live demo of Dock 365's Contract Management Software now.
He is a Microsoft Certified Technology Specialist cum Digital Marketing Expert and has experience of 6 years. He loves learning about latest technologies like CRM, collaboration tools, marketing solutions etc.