Hello everyone! Last month we had seen Microsoft's announcement on the beta version of the SharePoint Migration Tool. The focus was to include support for SharePoint Lists, destination site creation and much more. Glad that the SharePoint Migration Tool 2.0 is here!
The tool works great; however, one of the concerns that we have is the capability of migrating SharePoint Lists. We had to rely on third party solutions to work on list migrations. Thanks to Microsoft for the updated version of SharePoint Migration Tool, this was one of the most requested features and glad to see this happen.
The "all new" SharePoint Migration Tool is built to make our lives easier by ensuring simple, free and faster solution for migrating content from SharePoint On-Premises or File Servers to SharePoint or OneDrive for Business in Microsoft Office 365. This tool enables us to overcome the hassles of migration projects. With few clicks, you will successfully migrate all the files or lists to your SharePoint Online/OneDrive.
To download the latest SharePoint Migration Tool, click here!
Let's get started!
So, what's different is the latest SharePoint Migration Tool? The interface looks the same as the previous version but the latest List support allows you to migrate SharePoint Server 2013 Lists to include the following List Templates:
GenericList

DocumentLibrary

Survey

Links

Announcements

Contacts

Events

Tasks

DiscussionBoard

PictureLibrary

XMLForm

GanttTasks

Posts

Comments

Categories

MySiteDocumentLibrary

IssueTracking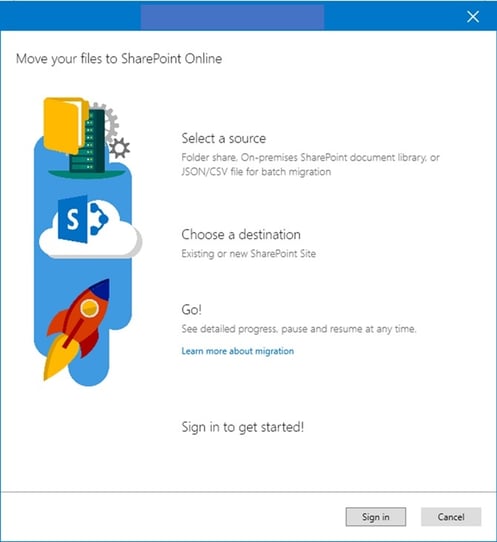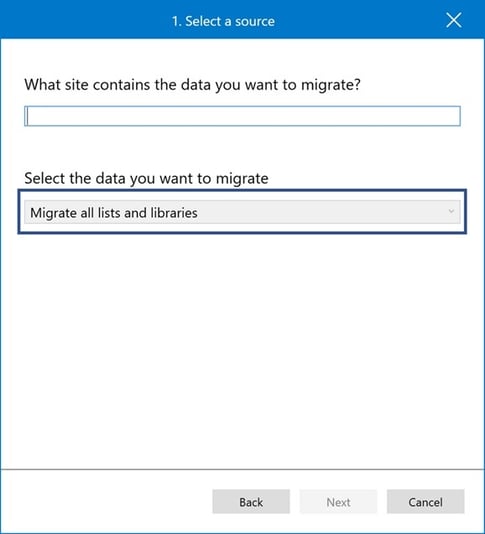 AuthN Support
Microsoft has brought in improvements of the AuthN support that allows us to connect with more on-prem environments with the support for AD FS to include:
NTLM
Kerberos
Forms
ADFS
Client certificates
Automated Site Creation
If you forgot to create the desired site collection at the destination folder (migration), you don't have to worry anymore. The SharePoint Migration Tool will create source site collection/list if it doesn't exist at the destination folder/list. Just make sure the site URL entered is a valid link and the tool will do the rest!
JSON
The SharePoint Migration Tool v1 was limited to CSV for bulk migrations. What's new in the v2 is that you can also use JSON that allows you to get better level of control.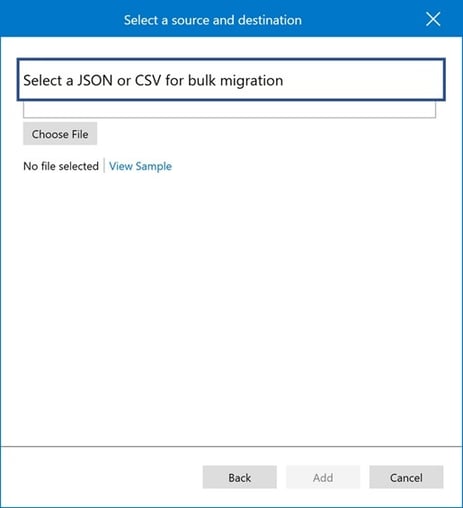 Our Experience
When the latest SharePoint Migration Tool came out, we sent out an email to all our developers sharing this exciting news. Within a minute, we received a response from a team leader to test if we can migrate SharePoint lists from SharePoint Server 2013 to SharePoint Online.
Without any hesitation, we went and migrated couple of lists and document libraries from SP 2013 to our Dock 365 Tenant. It works as a charm! Found a minor bug, which occurred when we did the List Migration (screenshot attached below).
Document Library Migration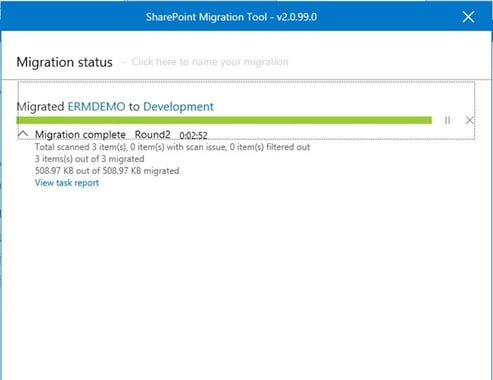 The SharePoint Document Library migration worked like a charm! Don't expect a fast migration (may depend on the connection speed). Give it some time for the migration to complete. For a free tool, we think it's worth it!
List Migration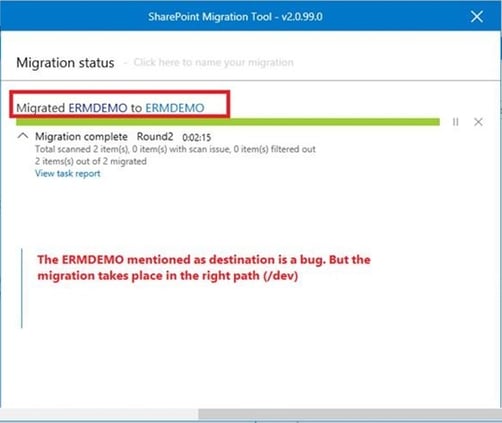 Same goes with the list too; however, we came across a minor bug while migrating the list. The destination list had the same name as the source SharePoint list (we had named it different). However, the names were hyperlinked, users will be able to click on them and verify the links if it is correct. The links were correct, the only bug we found was the name that showed was wrong.
Future Upgrades
Microsoft has always been outstanding for their continued innovation across various platforms. In the case of the SharePoint Migration Tool, it's even better. We can expect lot of innovative functionalities in the coming days.
The upcoming features that are expected for the SharePoint Migration Tool updates are:
Site Structure Migrations.

SharePoint Versions.
Book a
Live demo
Schedule a live demo of Dock 365's Contract Management Software now.
He is a Microsoft Certified Technology Specialist cum Digital Marketing Expert and has experience of 6 years. He loves learning about latest technologies like CRM, collaboration tools, marketing solutions etc.