Microsoft Teams is the solution to manage all your communications, documents, and tools in a team workspace. As of April this year Microsoft teams have over 75 million daily active users. Microsoft is centralized around how an organization works. Earlier Microsoft had announced the integration between Dynamics 365 CE and Microsoft Teams. With this upgrade, users can create and edit documents inside the application and instantly access SharePoint, OneNote, Power BI, and now Microsoft's model-driven apps in Dynamics 365. One might ask how this Microsoft Teams' integration with the Dynamic 365 model-driven apps is going to help the average user. That is exactly what we are going to discuss here.
The model-driven apps like CRM have customer information stored in them, Microsoft Teams CRM integration enables users to easily access this customer information and share documents directly from Microsoft Teams. Cross-functional collaboration is another one of the benefits we derive from this integration, users can work simultaneously with customers and colleagues, who may or may not be a Dynamics 365 apps user, across various processes. The Microsoft Teams' mobile app enables users to hand on information, on the go. Microsoft also has released a Dynamics 365 assistant application for Microsoft Teams. Dynamics 365 assistant enables you to prepare for your day by receiving a digest of upcoming customer engagements and key information, all in a single place. Gain access to personalized insights during every phase of your sales motion. It helps you to prepare for meetings with customers, it gives proactive suggestions and helps you take meeting notes using your phone and using the scanner you can transform business cards into contacts.
The Microsoft Teams integration with the CRM is a widely requested feature, even for other customer relation management solution providers, people wanted to integrate small cloud offerings like Zoho, Salesforce or Dynamics with Teams, mostly because Microsoft Teams architecture is in perfect alignment with records that exist in a CRM system. For example, the customer records in CRM, which can be easily mapped to an associated team. Similar to that other CRM records like Opportunities, Leads or Suppliers, etc. could be mapped to Microsoft Teams as well.
A Microsoft Teams CRM will streamline the communications with prospects, enable the team to sell more, quickly connect with more prospects, and optimizing more internal processes.
Book a
Live demo
Schedule a live demo of Dock 365's Contract Management Software now.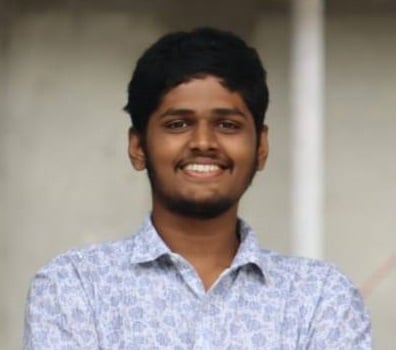 Adarsh is a SharePoint expert with hands-on experience developing various SharePoint and Office 365 solutions.