In an effort to get more companies on board using Microsoft Teams, Microsoft is always looking to highlight the best ways to get started using Microsoft Teams. This initiative has been made extremely clear with the phasing out of Skype for business and switching to Teams. In this article, we're going to discuss some simple yet efficient ways to do more with Teams.


Tabs
Utilizing the Tabs feature will enable you to improve collaboration easily. You can collaborate on a document, highlight a PowerBI dashboard, Microsoft Planner, or a PowerPoint deck, or even connect apps like Hootsuite and Trello. You can make Tabs can be visible for an entire team, or you can create your personalized view to better work in one environment.

Apps
Implementing and adding Apps will allow users to quickly access applications individually or for an entire team, to boost collaboration or productivity. The amount of apps is increasing, and are extremely helpful. For example, you can integrate Microsoft Flow to create quickly, edit and trigger flows from within the Teams environment.

Connectors
Connectors in Microsoft Teams allow you to input information for you to view and take action on it. Connectors will send notifications right into a channel, where everyone can see them. You can connect your favorite external apps and services or a custom app you've created and display the information for you to access it easily. Some examples are Google Analytics, Salesforce, Zoho Desk, Cloudbot for Azure and Survey Monkey.

There are new apps and connectors and bots being added continuously as the initiatives to increase user adoption of Teams, so it's best to routinely check to see if there are new items added to make your workday smoother.
Book a
Live demo
Schedule a live demo of Dock 365's Contract Management Software now.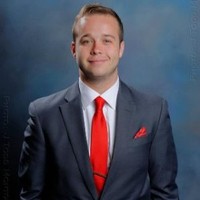 Edwin is a Marketing Content Developer and Strategist, who has 3 years of experience in creating and curating content for Brands form the US in many industries. He is an avid sports fan, movie buff, and trivia aficionado.