Learn how to create a filter for a Power BI report and share a filtered Power BI report. You can also view useful information on how to grant access to users whom you have shared a report, to the underlying dataset. We have also included some troubleshooting information to achieve a good user experience with Power BI reports and dashboards.
Add '?filter=tablename/fieldname eq value' to the end of the report page URL.
The field must consist of type number, datetime, or string.
If the name of the table is Store, name of the field is Territory, and value you wish to filter is NC, then the field will be '?filter=Store/Territory eq 'NC''.
Your browser will then expand the field with special characters to represent slashes, spaces, and apostrophes.
How to share a filtered Power BI Report?
Go to the dashboard or report and choose Share.
Clear the Send email notification to recipients check box.
Send the link with the filter you created in the first stage.
You can also filter a report using query string parameters in the URL.
How to grant access to users whom you have shared a report, to the underlying dataset?
Navigate to the Datasets tab in your content list.
Look for the ellipsis near the dataset > Manage Permissions.
Click on Add user.
Enter the complete email address for distribution groups, individuals, or security groups.
Select Add.
How to troubleshoot Unable to Share dashboard or report error?
If you are seeing an Unable to share error message, it means you don't have permission to reshare the underlying content of a report or dashboard.
You can achieve permission to share related reports or datasets from the report author.
Request for the re-sharing permission and share the reports and datasets easily.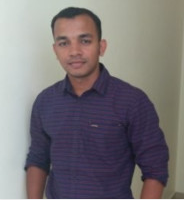 Alex Joseph is a Digital Marketing Strategist with explicit knowledge in Content Marketing and Microsoft Technologies. A writer by day, Alex is a night owl and a DIYer. Alex's theory is to make businesses achieve success with modern solutions and smart exploitation of resources.