Learn some useful tips and information about uploading files and folders to a Document Library in SharePoint. Know how to upload files to a SharePoint Document Library using the drag and drop method.
How to upload files to a SharePoint Document Library using the drag and drop method
Sign-in to SharePoint and go to the document library you wish to upload files.
Select the files or folders located on your computer.
Drag and drop the files into the Document Library page.
Note that uploading folders are not supported in Internet Explorer 11.
Tips to upload large or multiple files to a document library
To solve the errors that could occur while uploading large size files, you can use OneDrive Sync.
When using drag and drop, limit the number of files at a time to 100 or less.
A never-ending 'Working On It' error message may appear while uploading files exceeding 15 GB size.
Check out the 'Microsoft Support: Internet Explorer error "connection timed out" when server does not respond' solution to solve the issue.
Top tips to complete uploading without issues
Know the file types that are blocked for security reasons in the document library.
There might be restrictions on some document libraries regarding the file limit that can be uploaded at a time.
Document libraries can be set up to specific content types and fields.
Update Office if you don't see the drag and drop option.
What are the additional requirements one might encounter while uploading files and folders to the document library
When uploading files to a library that requires checkout, the file will be checked out to you at first.
Check the file in to allow other people to edit it.
For libraries configured to track versions, you can upload revised files as a new version of the existing file.
Consider adding comments to help others easily understand changes.
Fill the file properties form to make it easier for others to know more about the file.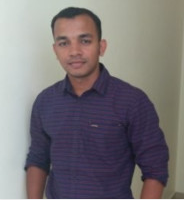 Alex Joseph is a Digital Marketing Strategist with explicit knowledge in Content Marketing and Microsoft Technologies. A writer by day, Alex is a night owl and a DIYer. Alex's theory is to make businesses achieve success with modern solutions and smart exploitation of resources.